Content Strategy
One-to-One for Everyone: How Brands Do Content Marketing Personalization at Scale
By Jonathan Crowl on November 28, 2018
Today's consumers have an endless appetite for content, and keeping pace with this demand is proving a challenge for a lot of organizations, especially when it comes to delivering strong content marketing personalization at a significant scale.
It's one thing to blast your audience with content across every marketing channel. But when content isn't personalized, it quickly loses people's interest and becomes irrelevant. Overwhelming consumers with content that doesn't relate to them is the quickest way to train your audience to gloss over your emails and social media posts.
The problem is that personalization requires more resources and up-front effort than generalized campaigns. According to Adobe's State of Creative and Marketing Collaborations Survey, 33 percent of marketers cite the required time investment as their top barrier to content personalization. Another 20 percent pointed to the cost, and with the average piece of content requiring twelve days to go from original concept to publication, the hurdles to create personalized content that is also responsive to emerging trends and events are difficult to overcome.
That said, once you've invested in a personalized content strategy, it often reaps future rewards for your brand. A study by Marketing Insider Group showed that 50 percent of customers were willing to pay more for products and services from brands that provide personally relevant content.
Despite these obstacles, there are ways organizations can incrementally improve personalization while accelerating the organization's ability to increase content production at scale and on a faster timeline. Even when faced with budget and time constraints, marketers can find opportunities to improve personalization and ROI, building a case for better content investments in the future.
Enlisting the Help of Content Creation Tools
To improve their messaging and better connect with their target consumers, some brands are turning to tools that assist with content creation and help marketers craft the right messages for the right consumers. In an interview with Forbes, Gap Inc. SVP of digital Noam Paransky said the company has found success with tools like dynamic content optimization to customize email headlines and content descriptions in order to serve each customer with the kind of messaging to which they're most likely to react favorably.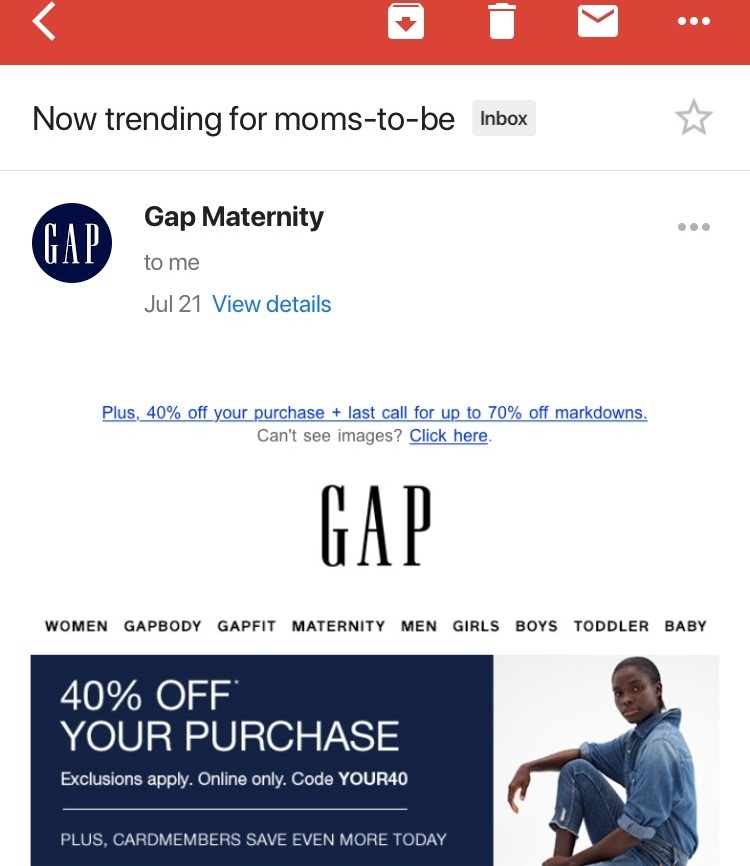 The reason for this approach is that even consumers who fit under the same customer persona may have different responses to different types of sentiments. Even when the type of content being delivered to them is relevant to what they want, the voice of the messaging may not be quite right. This offers one way brands can improve personalization without crafting multiple versions of the same types of content: sometimes, small tonal shifts in your messaging can provide just the right amount of added personalization to perform better with customers.
In the end, this strategy only requires small modifications to content, but it has a similar effect to the more laborious approach of creating custom content across a range of customer profiles and sentiments.
Making Better Use of Consumer Data
Consumer data is a critical key to better content personalization, especially when it's used the right way. Major tech brands like Netflix and Amazon have built their empires on their ability to use machine learning and AI to automate recommendations with unprecedented accuracy.
Granted, this kind of one-to-one personalization is far beyond the means of many brands, especially at organizations already feeling budgetary constraints in the marketing department. But even on a slightly less transformative scale, leveraging data for automated recommendations can still support a customized content strategy and allow brands to automate some of their content and customer engagement.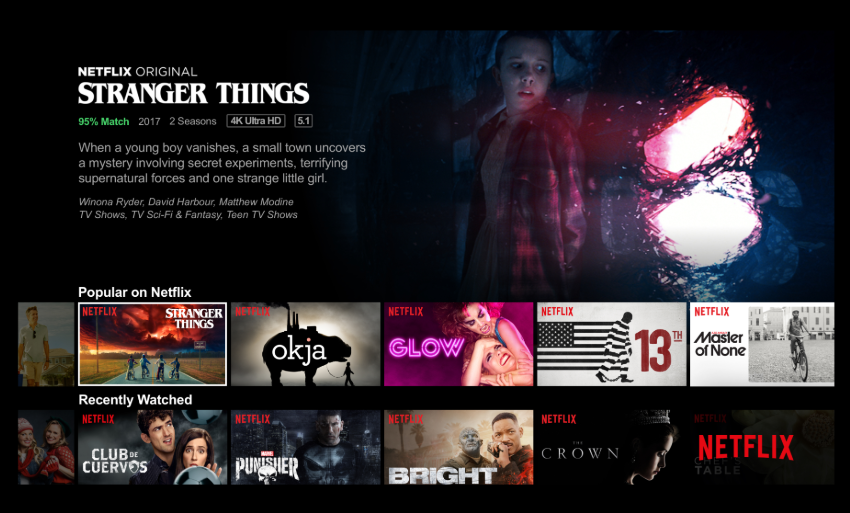 While a company like Netflix bases its recommendations entirely on what customers have watched and how they've rated that content, the average brand has a number of sources they can pull from to build more complex and varied customer profiles in order to target them with better personalized content. As Search Engine Journal notes, analytics can be combined with lead sign-ups, social activity, online shopping behaviors, content audits, and other resources to identify which types of content and messaging are better received by certain members of their audience.
This doesn't quite equate to one-to-one content marketing personalization, but it does enable additional degrees of personalization that improve upon your current practices and connect your audience with content that is more relevant to their interests. It's okay if you lack the tools or resources to leverage your customer data for the greatest degree of personalization. Even incremental improvements can improve ROI and build momentum for better investments in this area.
Collaborating with Your Customers
User-generated content is a great way to supplement in-house content creation and engage with your audience. It can also be a tool to drive conversions. One of the best examples of a brand using UGC to boost sales is Forever 21, which features user-generated photos on Instagram to drive sales for the brand.
Forever 21 combines its UGC strategy with a monetization platform that helps leverage Instagram as a purchase destination. However, it's the ability to incorporate UGC and achieve multiple marketing goals that makes the clothing retailer's strategy shine. Forever 21 is able to partially outsource its content creation and turn that outsourcing into an engagement opportunity with its consumer base. Its campaign emphasizes each fan's potential to be showcased in a similar way, and this mass desire to be recognized on the brand's platform gives Forever 21 access to the creativity of its audience.
The campaign can use the personal style and authenticity of individual consumers to connect with other customers and increase sales. It's a brilliant strategy, and one that many brands might be able to emulate.
Meanwhile, the increasing availability of geofilters and event geotags on Instagram, Snapchat, and Facebook make it possible to turn events and experiences into content opportunities, while more immersive tech like augmented reality can let users create their own pictures and content within the AR experience, while also taking control of that experience for a truly personalized brand interaction. With AR development tools becoming more widely available, this is a path worth exploring in the interest of creating a more individualized content strategy.
Marketers are facing pressure to create more content than ever before, but that increase in volume can't come at an expense of personalization. Caught between customer demands and business expectations, marketers need to get creative to leverage small personalization tactics that increase engagement and repackage content to optimize its performance.
For more stories like this, subscribe to the Content Standard newsletter.

Featured image attribution: Brooke Winters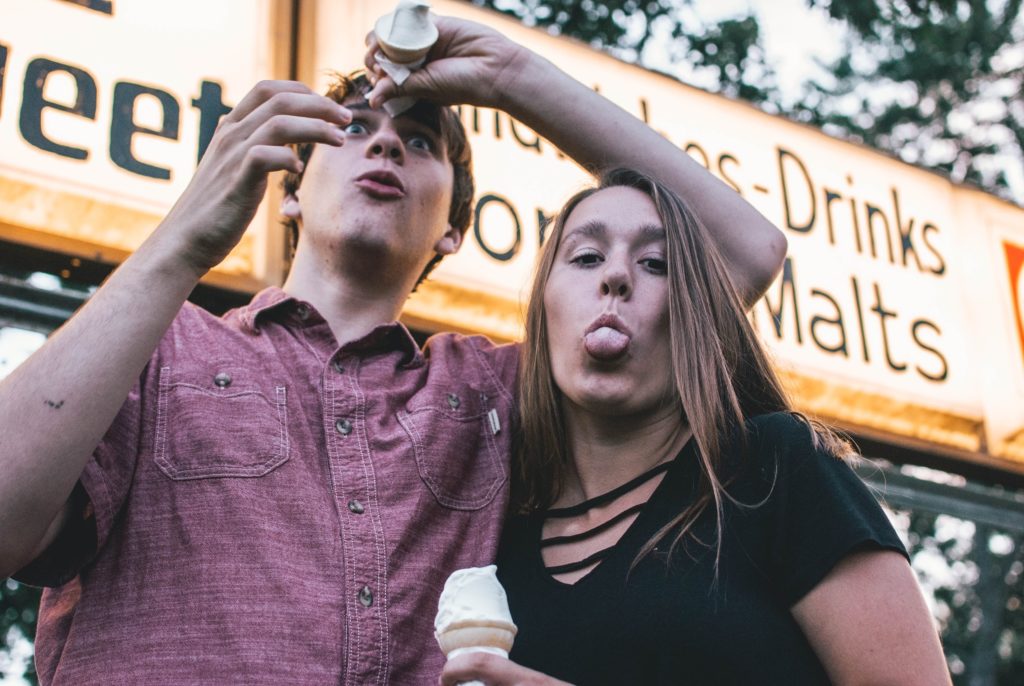 https://www.skyword.com/contentstandard/one-to-one-for-everyone-how-brands-do-content-marketing-personalization-at-scale/
https://www.skyword.com/contentstandard/one-to-one-for-everyone-how-brands-do-content-marketing-personalization-at-scale/
Jonathan Crowl