Content Strategy
Playing to Win: How Using Gamification in Your Marketing Creates Engaging Communities
By Jonathan Crowl on September 24, 2018
I grew up playing computer games designed to support my learning. I would earn points or unlock adventures by practicing multiplication and memorizing the names of bones in the body.
Did I ever take a step back, and realize that these games were just a dressed-up form of extra, optional homework? Nope, and in hindsight, it's easy to feel duped on behalf of my elementary school self. Yet the truth is, I wasn't really tricked at all because my aim when playing these games wasn't ever to actively avoid learning. I wanted to have fun, and I did. The learning part was just a nice bonus.
Fast-forward a couple decades, and gamification marketing is taking the same approach to win over customers. Brands have been using gamification to increase consumer engagement for years-think of McDonald's long-running Monopoly contest-but now these gamification strategies are advancing beyond classic board games. The rise of advanced technologies and tech-driven experiences is creating common ground between the marketing world and the video gaming world.
Creating these experiences isn't cheap, but the potential rewards are driving brands to invest in this strategy. According to MarketsandMarkets, the gamification technology market is expected to explode from $1.65 billion in 2015 to $11.10 billion by 2020. In addition to offering more immersive experiences, brands are also seeking ways to create better social engagement through gaming, encouraging competition and collaboration to foster positive experiences and strengthen brand loyalties.
Turning Competition Into Engagement
One of the simplest ways marketers create a game-like campaign is by pitting consumers against one another in a competition. Creating contests to drive brand engagement is nothing new, but mobile apps and other digital channels make it easy to drive large-scale participation and foster interactions between people all over the globe. The experiences themselves can also leverage real-time data and provide quicker updates and incentives to consumers.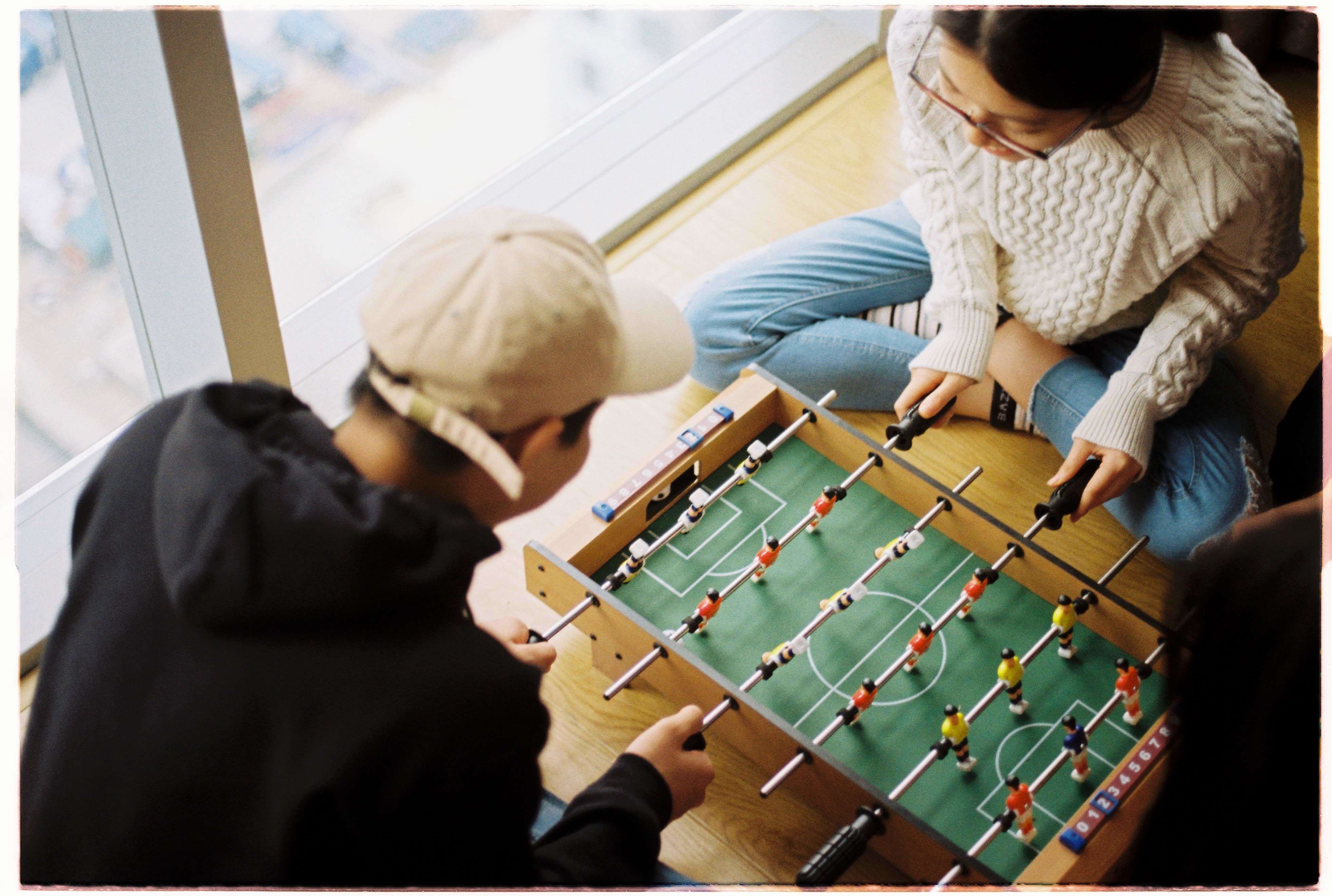 Image attribution: Bao Truong
One leading example of this gamified approach is the Nike+ Fuelband app, which was first launched in 2012 as a way to combine personal fitness wear with an app-based consumer experience. To a large degree, this strategy worked: the Fuelband app drew millions of users by ranking them on fitness leaderboards that tracked points generated by each user's activity. The design of this strategy was simple: Nike sold a new product and pushed sales through a branded experience-one that, at the time, had never been seen before.
Since then, other brands have entered that same space, including UnderArmour and Apple, following Nike's blueprint to turn a consumer hobby into a game that requires constant brand engagement.
Consumer competition is a natural opportunity to create brand engagement. More recently, Papa John's launched a campaign in England that created a passive brand gaming experience driven through email. If subscribers to Papa John's email newsletters provided the company with the name of their favorite soccer team, the pizza chain would email those customers with half-off discount codes whenever their team scored at least two goals in a match. While customers weren't actively participating in the soccer games themselves, they still received personalized content aligned with their interests. The strategy gave a branded rooting to the passion these fans have for their teams-and helped Papa John's sell more pizzas, too.
The Game of Social Advocacy
To create a compelling gamification marketing strategy today, a social component is almost always necessary. Why? Because social interaction can provide its own incentive for engagement beyond the experience itself, and it can also help distribute and promote your gamified campaign to increase its ROI potential.
Social gamification can take several forms. One of the simplest approaches is leveraging social content as its own mini-game.
M&Ms achieved this with an "Eye-Spy Pretzel" puzzle posted as an image to its Facebook account. Just by creating a visual puzzle for consumers to solve, the brand generated 25,000 new likes on Facebook, as well as 6,000 shares of that puzzle and thousands more brand mentions on Facebook, according to Digital Training Academy.
Brands can also leverage consumer relationships and an incentives program to promote and distribute their products, broadening their user or consumer base. Once again, these referral systems are familiar to any consumer, and they may pre-date digital marketing channels, but digital solutions make it easier to distribute this content at a low cost, and successful campaigns can dramatically grow a consumer base.
The Acorns financial app has made a concerted effort to gamify their sign-ups by activating current users to reach a larger audience. Referral bonuses are offered to existing users in exchange for signing up friends and family who make a deposit to a new account. The app, which focuses on providing micro-savings tools to consumers, offers a small reward amount that appeals to their users. It's one differentiator that has allowed the mobile app to become a major player in the financial services market.
Surprise! A second chance to earn a $500 referral reward this month! #GrowYourOak
Refer your friends here: https://t.co/cFf1AqTETW pic.twitter.com/OZ5Ne1TA2y
– Acorns (@acorns) September 17, 2018
Immersive technology is quickly opening new doors for brands wanting to leverage the power of gamification in their own marketing. Augmented reality already demonstrated the appeal of interactive branded games with the success of Pokémon Go, and new solutions and platforms are making these experiences available to a wider range of brands. You don't necessarily need to build these experiences entirely in-house: brands like Snatch offer augmented experiences that can incorporate your brand into an existing gamified campaign.
Snatch is essentially a virtual treasure hunt that takes place in the real world, and consumers participate by seeking out parcels hidden in their local area. When the consumer finds a parcel, they can claim that item, and then attempt to hold onto it through a number of game strategies while other consumers try to steal it away. If the consumer manages to keep their parcel for six hours, the item is theirs. This item is typically connected to a brand, such as tickets to an event or a newly released product.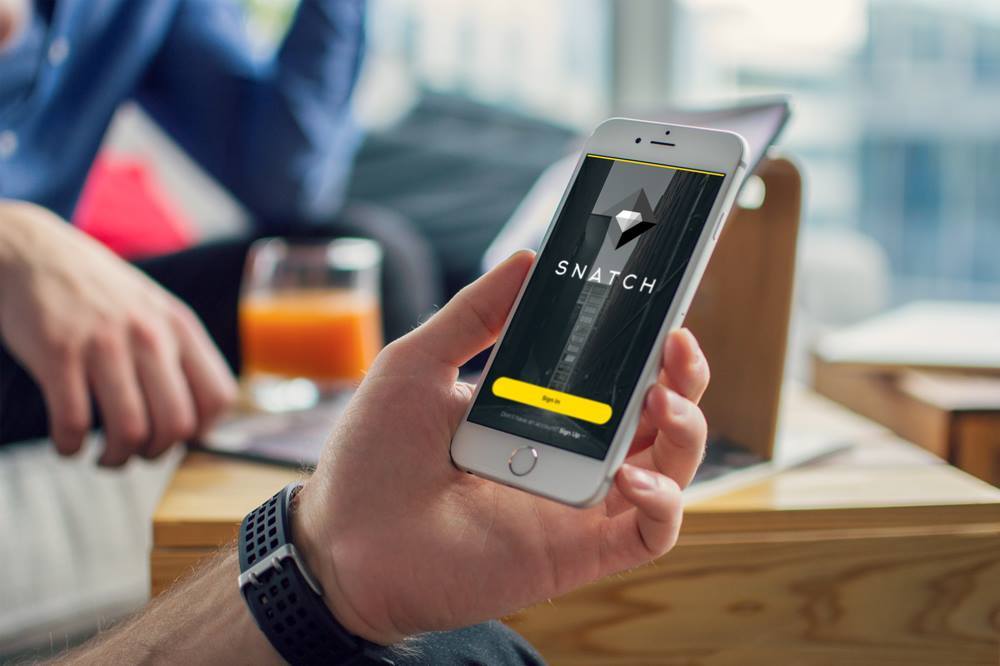 Image attribution: Snatch
Brands always have the ability to create their own immersive experience, but due to the cost and complexity of these projects, marketers may be more interested in leveraging AR and VR opportunities that offer a gamified experience that builds positive brand interactions and drives brand loyalty. Even large enterprises face practical constraints when attempting to build innovative marketing campaigns, so gamified experiences should be explored through vendors specializing in these experiences.
Creating a game is a smart, engaging experience brands should consider for their target audience, and given the popularity of mobile devices and social networking, the community element is becoming more essential to this strategy than ever. Seek out game-like experiences that foster activity, community, and interaction around your brand.
For more stories like this, subscribe to the Content Standard newsletter.

Featured image attribution: Joel Stylis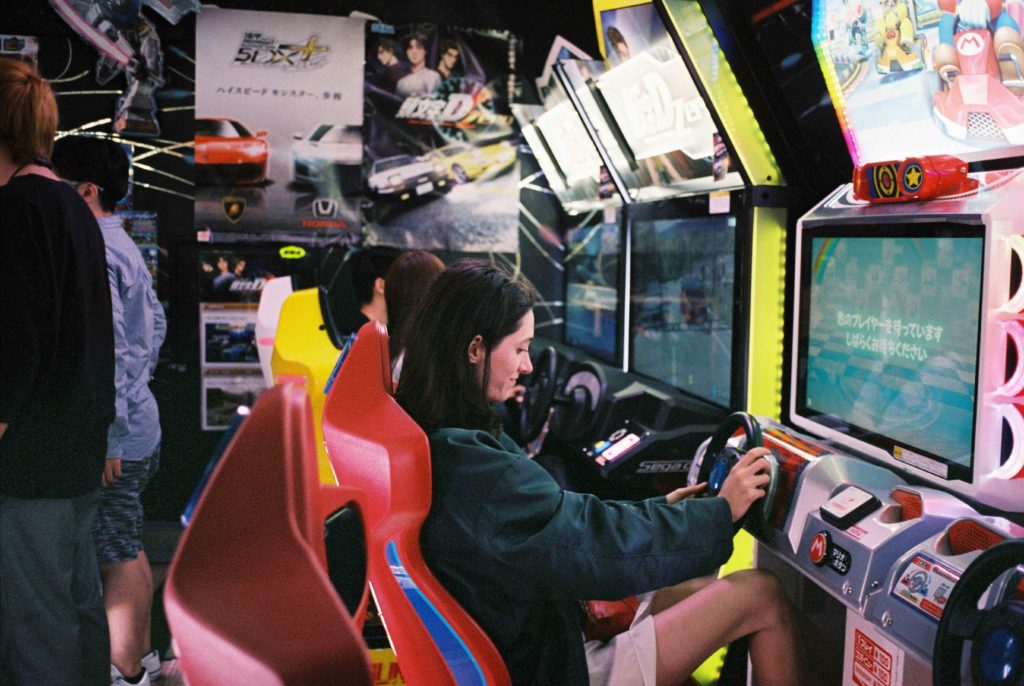 https://www.skyword.com/contentstandard/playing-to-win-how-using-gamification-in-your-marketing-creates-engaging-communities/
https://www.skyword.com/contentstandard/playing-to-win-how-using-gamification-in-your-marketing-creates-engaging-communities/
Jonathan Crowl