Content Strategy
SXSW In Review: Where Experiential Marketing Is Headed in 2018
By Jonathan Crowl on March 28, 2018
SXSW has become one of the biggest global events featuring the intersection of technology and culture. That makes it a hotbed for innovation and great thinking where brand marketing is concerned.
But SXSW has little, if anything, to do with digital strategies concerning SEO, drip emails, and campaign attribution. Brands come to this annual conference in Austin, Texas, to put on a showcase of experiential marketing, shaped by brand storytelling.
This is the appeal of attending SXSW: If you go there, you're guaranteed to experience things that don't exist anywhere else in the world. In a sense, the conference itself has risen to fame by achieving the same reputation many brands are desperate to earn with their own consumer base. Fans attend SXSW for the experience, and brands are eager to piggyback on this cultural expectation by creating their own installations that blow the roof off their audience's expectations.
But impressing conference-goers is no easy matter. When you're up against some of the most forward-thinking, immersive experiences ever unleashed on the public, it takes brilliant marketing and brand storytelling to rise above the static noise and deliver something truly memorable. A few brands managed to do exactly that, and it might surprise you which brands left their mark at SXSW.
Innovative Immersion
If there's a brand at SXSW whose success should inspire even the most humdrum of brands, it's Beautyrest. Few would expect a mattress company to bring together an unprecedented experience at one of the hippest gatherings found anywhere in the world.
But that's exactly what Beautyrest did when it sponsored an eight-hour concert by composer Max Richter. Oh, there was one small wrinkle: The concert stage was surrounded by 150 Beautyrest beds filled with lucky fans who tried to catch some sleep between the hours of midnight and 8 a.m.
Mind-blowing idea! #SXSW18 exploring proper rest during 8-hour performance of 'Sleep' by #composer Max Richter. The event was part of the Beautyrest #campaign 'Be more awake' https://t.co/ovTwspvxGW via @Adweek #SXSW #Advertising #Brands pic.twitter.com/oxMlE0rA3B

- Kacper Sawicki (@kacpersawicki) March 14, 2018
The premise of the concert was that a night sleeping on a Beautyrest bed would leave you feeling refreshed and ready for the day. Not everyone came away with that experience-Adweek's Katie Richards said she managed just a couple hours of sleep throughout the concert-but the post-event buzz has been huge for Beautyrest, making it one of the signature events of this year's SXSW.
Elsewhere, Hulu was a social media hit for its marketing campaign that featured installations promoting season two of The Handmaid's Tale. The art installations portrayed an upcoming season of resistance with ominous tones, highlighted by the red capes set aflame.
Other immersive experiences included a reproduction of the Roseanne TV set and an immersive recreation of the world of Westworld. The lesson from the conference was clear: Take your audience places they've never been before. Experiential marketing ruled the day at SXSW, claiming some of the most buzzed-about moments. But emerging technologies also had their moment in the sun.
Digital Content Aims for New Heights
While SXSW isn't quite a destination for new product releases the way other major tech conferences are, that didn't stop Bose from unveiling a new immersive wearable that drew attention for its unique approach. Companies like Google and Snap Inc. have tried to roll out high-tech glasses, but none of these products have managed to grab mainstream attention. The new Bose AR sunglasses are hoping to succeed where others have failed, and they're taking an innovative approach: Instead of augmenting the user's visual experience, the glasses integrate audio as its medium for augmenting reality.
Bose sunglasses hands-on: audio AR - a move closer towards a pair you wouldn't mind wearing https://t.co/KjH1fFxB9j via @engadget

– Roberto Cervantes (@SirVantezz) March 16, 2018
Early reviews were positive for the sunglasses, which integrate with Alexa to provide intelligent AR through voice and audio capabilities. Bose was savvy in bringing this product to SXSW instead of another product showcase where it might be overshadowed by other releases. Plus, its twist on augmenting reality with glasses is a perfect fit for SXSW: Whether or not consumers were interested in a pair of Bose AR for themselves, most came away positively affected by a unique experience they likely hadn't considered before.
Ready Player One, meanwhile, took a more expected approach to promoting its upcoming movie release. But virtual reality experiences are always popular among consumers, especially with the technology still in its infancy in terms of realizing its true marketing potential. The movie was a perfect fit for SXSW: With its abundance of references to 1980s popular culture, Ready Player One figures to be a huge hit among millennials and Gen Xers, who make up the majority of the SXSW attending audience.
But the movie itself is also helping promote VR experiences at the same time, creating anticipation among consumers that VR will become more accessible and enjoyable in the near future. Ready Player One partnered with HTC Vive to power its VR experience, and there's optimism among tech observers and digital marketers that the movie's release may spearhead renewed interest in, and adoption of, virtual reality headsets-laying the foundation for more lucrative marketing opportunities.
As Charlie Fink at Forbes points out, SXSW is one of the best litmus tests available for gauging where culture and technology are headed in the future. Many of the most promising technologies, marketing strategies, and cultural trends of the coming year make an appearance at this annual conference, making it a must-follow for any marketer looking for fresh ideas.
Whether you've got more in common with virtual reality hardware brands or tried-and-true mattress companies, SXSW is a testament to the fact that your industry and brand mission don't preclude you from being innovative and exploring new ways to give customers a memorable experience. Experiential marketing is much more than a marketing stunt: It's a creative vehicle for sharing your brand story.
For more stories like this, subscribe to the Content Standard newsletter.

Featured image attribution: Lars Plougmann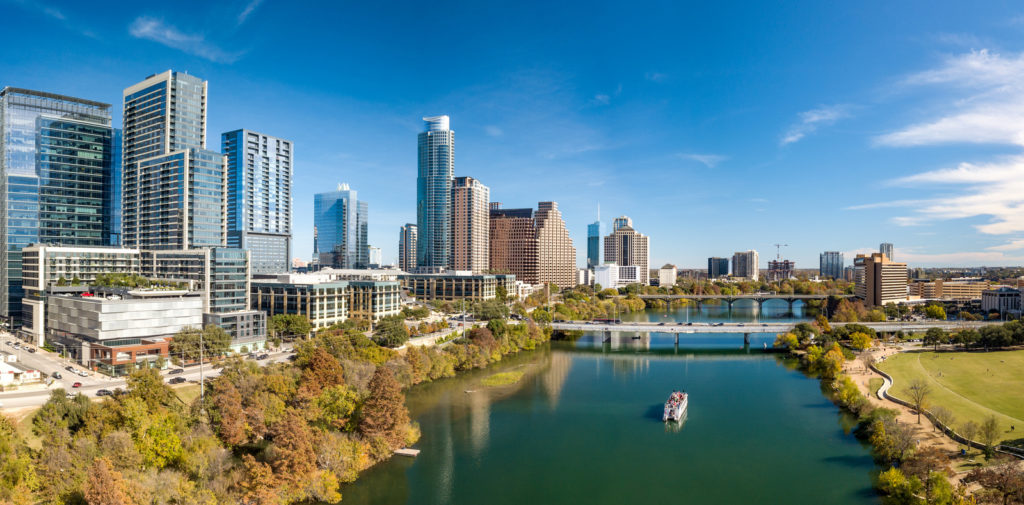 https://www.skyword.com/contentstandard/sxsw-in-review-where-experiential-marketing-is-headed-in-2018/
https://www.skyword.com/contentstandard/sxsw-in-review-where-experiential-marketing-is-headed-in-2018/
Jonathan Crowl