Content Strategy
The NFL Needs to Update Its Playbook When Marketing to Female Fans
By Jonathan Crowl on October 29, 2018
The NFL's brand is the strongest player in American sports. Yet the organization has continued to fumble when it comes to reaching a major portion of its audience.
While the league generates billions of dollars in annual revenue and outdraws all other US sports for TV viewing audiences, the NFL has been saddled with a number of recent controversies, ranging from fears about concussions, to increased domestic violence scrutiny, to divisive opinions about the brand's role in political issues.
At the same time, the league has been struggling to understand its relationship with female fans. Traditionally, the NFL's marketing strategy has focused primarily on male football fans. Marketing and advertising have typically regulated women to a secondary role and presented them as ancillary to their male counterparts. But as The Washington Post reports, women now account for 45 percent of all NFL fans, and this audience represents the league's biggest opportunity to continue growing its fan base.
The NFL has broached marketing to women in the past. For instance, they've created campaigns in which teams wore pink for Breast Cancer Awareness Month in an attempt to curry favor among female fans. But the tone of this marketing has always featured a hint of condescension, as if football's appeal for women is different from what it offers to men. This assumption has led to some embarrassing moments for the league, and it has long been a missed opportunity to engage with the true passion of their female audience.
That hyper-focus on the prototypical male is changing, though. Both the NFL and some of its biggest advertisers are discovering new ways to appeal to female fans, and these efforts are helping address a long-lasting miscalculation in what women want from their NFL experience.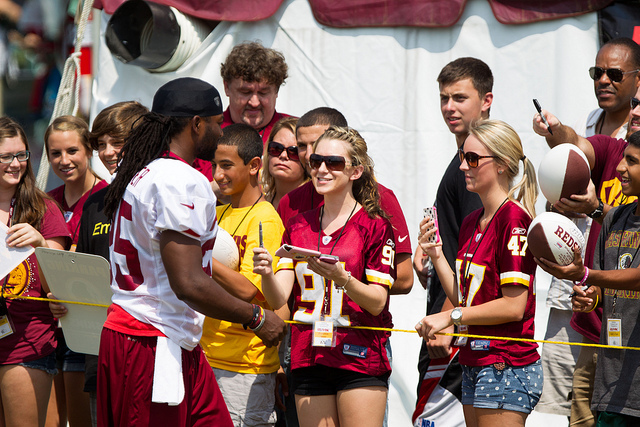 Image attribution: Keith Allison
Mistaking Female Fans for Male Accessories
Considering the size of the NFL's female fan base-the United States is home to roughly 67.5 million female NFL fans-the one-dimensional approach to marketing to women is astonishing. And, as it turns out, misguided. While long-held strategies like the "Shrink It and Pink It" approach to creating female accessories and gear were popular among some women, others were repelled by the notion that football had to be feminized to appeal to fans. Brands like Victoria's Secret targeted women by creating NFL team-branded lingerie, effectively positioning female fans as an accessory to the male NFL experience.
One of the most famous examples of underestimating female fans occurred when the Tampa Bay Buccaneers hosted a Football 101 camp for women. According to brandchannel, this experience intended to connect with female fans by mansplaining basic concepts such as play clocks and first downs to women-presumably, women who had learned nothing in the hours of dutifully watching football games.
The issue isn't necessarily that these marketing efforts exist. Rather, the problem is that the NFL, as well as many of its major advertisers, think that this simplified persona of the female football fan represents all of the tens of millions of real-life female fans watching the games every Sunday. Some female fans certainly want a pink team jersey, but many others want to wear their team's colors.
And while a Football 101 clinic could help a number of fans new to the sport, it's a mistake to brand this experience as female-centric when plenty of male newcomers might also want to study up on the basics-and certainly know much less than devoted female fans.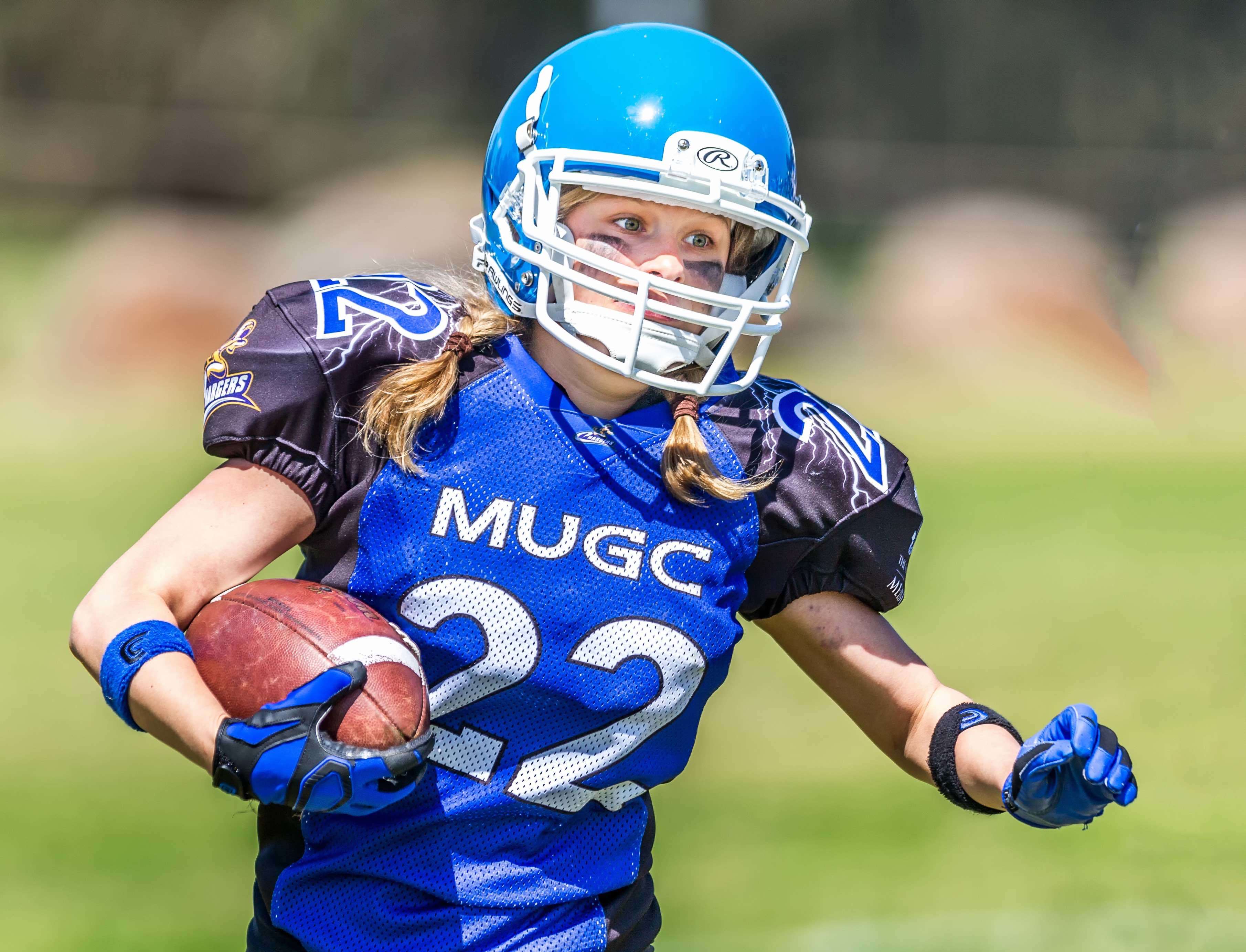 Image attribution: John Torcasio
Offensive female stereotypes aside, there's another big problem: When marketing ignores the majority of a major audience segment, it basically sets itself up for failure. The NFL's marketing strategy to female fans has little to nothing to offer the average woman watcher, which might lead some brands to mistakenly conclude that marketing to women isn't worth it. Previous strategies haven't delivered the promised ROI, so why bother when those consumers aren't as engaged?
But the NFL and its advertisers are wising up. They recognize that they've simplified and underestimated their female audience. And with their future growth potential tied to their ability to better engage these consumers, more effective marketing strategies are starting to emerge.
Recalibrating Brand Marketing to Female Fans
Segmenting the female audience is the first step toward improving the way a brand markets to women, and there's a convenient template these companies can use: However male consumers are divided up into target groups, female fans can likely be split up into the same segments. The proportions may be different, but it's reasonable to assume that some female fans are just as tactically minded as their male counterparts, and levels of involvement and expertise vary from casual watcher to lifelong super-fan regardless of gender.
There are still female fans who are there primarily for the social aspect, and who enjoy NFL games as the centerpiece of a communal experience built around food and camaraderie. This audience still needs to be served by brand marketing, but it can't be the only way you're attempting to reach female consumers. They NFL needs to pay attention to the women seeking a more authentic experience and serve their needs differently than a less invested audience member. For example, these are the consumers who, instead of purchasing pink team jerseys, would rather purchase a standard team jersey that is fitted for a female body.
By acknowledging the diversity of female NFL fans, some brands are finding innovative ways to build consumer relationships. The P&G deodorant brand Secret appealed to professional women and other aspirational female football fans through a commercial series highlighting prominent women working in the NFL, including Beth Mowins, the league's first female CMO:
Meanwhile, Always paid for Super Bowl ad space to feature its #LikeAGirl campaign, which used NFL games to reach young girls with sports dreams of their own:
And Gatorade pulled off an impressive double play by featuring Serena Williams in its "Win From Within" campaign. Not only does the storytelling appeal to a broad base of female NFL fans, but Williams is also one of the most recognizable female athletes among both men and women, competing in a professional tour that draws larger male audiences than almost any other women's sport:
Given the growth opportunity female fans pose for the NFL, more brands should start considering how they can create significant brand uplift by better serving female audiences. As Taylor Strategy notes, no current NFL sponsor markets exclusively to women outside of retail merchandise. So for all the conversations taking place around the overlooked female football fan, plenty of work remains to close the gap.
Every brand faces the risk of oversimplifying their audience and failing to properly segment and personalize content for these different sub-groups. It rarely leads to catastrophe, but continued struggle to activate a consumer group is often a sign that your marketing strategy is missing the mark. Rather than write off this audience, it's worth taking time to understand these individuals better and examining how your marketing can help all parts of your audience feel like valued members of the team.
For more stories like this, subscribe to the Content Standard newsletter.

Featured image attribution: Lorie Shaull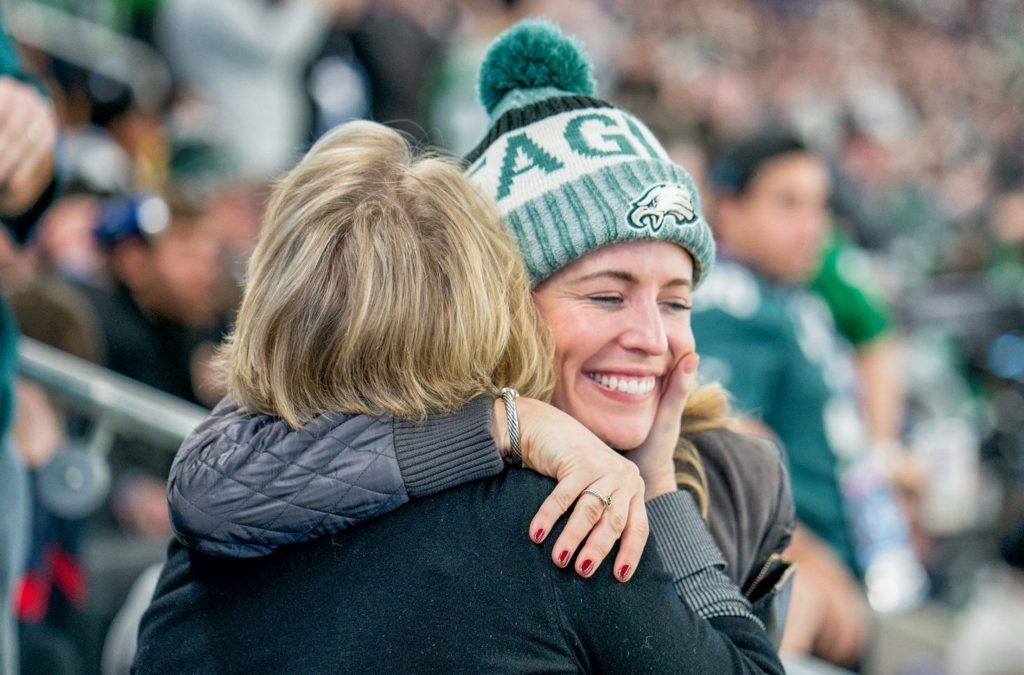 https://www.skyword.com/contentstandard/the-nfl-needs-to-update-its-playbook-when-marketing-to-female-fans/
https://www.skyword.com/contentstandard/the-nfl-needs-to-update-its-playbook-when-marketing-to-female-fans/
Jonathan Crowl