Content Creation
The Value of Expert Content Creators and How to Pick the Right Talent
By Liz Alton on September 10, 2020
Hiring the right talent to produce your content is supremely important. One of the core objectives of content marketing is establishing authority, something that can only be achieved with knowledgable creatives at the helm. Organizations are taking note.
There's an increasing demand across industries for expert content creators. Brands want creatives who can speak in an authentic and experienced-based way to users and bring new depth, dimension, and discussion to their content. They realize the potential masterful content creators possess to not only boost their reputations but also drive audience trust and loyalty.
Here's a closer look at what you should know—and why segments of your content should absolutely be created by experts.
How Do Experts Shape Deeper Content?
Achieving the right level of expertise within your content can be difficult. In an interview for The Content Standard, the CMO of a healthcare organization narrowed this challenge down to two core issues:
Freelance writers provide excellent consumer-facing content on lighter topics, but they aren't as qualified to take on highly technical topics.
In-house medical teams are extremely busy; and when they do find time to contribute, their content is often very technical and dry.
It's a common conundrum: Work with writers who can learn a subject more thoroughly or partner with field experts whose writing can be edited—with some heavy lifting, mind you—into readable formats. However, brands can go a different, smoother route by building their content streams with expert creatives, which is what the aforementioned healthcare organization chose to do.
They went on to hire two former nurses-turned-writers to produce medically sound, technically advanced content for their brand that's highly readable, tone conscious, and optimized for search. In doing so, the brand was able to achieve a harmonious content contributor mix, one in which less specialized writers could focus on higher-level topics and field experts got to cover the topics they're actually excited about.
According to Skyword's 2020 Content Marketing Trends Report, which tapped B2B and B2C marketers across 17 industries, organizations need to produce deep content in order to stay competitive: "To win audience trust and grow topic authority, brands should be prepared to compete for specialized creative resources." To do this, "Brands need to tap experts from the communities they're targeting and build strong bonds between these external contributors and internal product experts."
The report noted a link between expertly crafted assets and high content performance. Of the brands it classified as top performers, 72 percent required their content to be written by expert contributors. On the flip side, just half of the brands it deemed poor performers required expert insights from their content creators.
What Defines an Expert Creative?
Expert perspectives can add a lot of value and quality to your brand's content. As for what constitutes an expert content contributor, every brand will have different requirements. Some will require hands-on practitioners, while others might need industry analysts. Often, the criteria will relate to both the intended audience and the topics being tackled in the content. To illustrate this, let's take a look at what levels of expertise are generally required when crafting content about pets.
If a contributor is developing content that targets veterinarians, they'll need to use certain language, information from the latest relevant scientific studies, and straight-forward phrasing to appeal to this audience. To fit this bill, it makes sense to hire a former veterinarian who writes, someone with adjacent training such as a vet technician, or writers with strong science backgrounds and medical writing certifications.
If a contributor is creating content that targets pet owners and discusses a niche dog breed, it's good for them to have the perspective of a pet guardian—ideally to the type of pup being highlighted—to better connect with this audience. A writer who has deep expertise covering pet topics and a strong portfolio in the space might also be able to expertly tackle this content.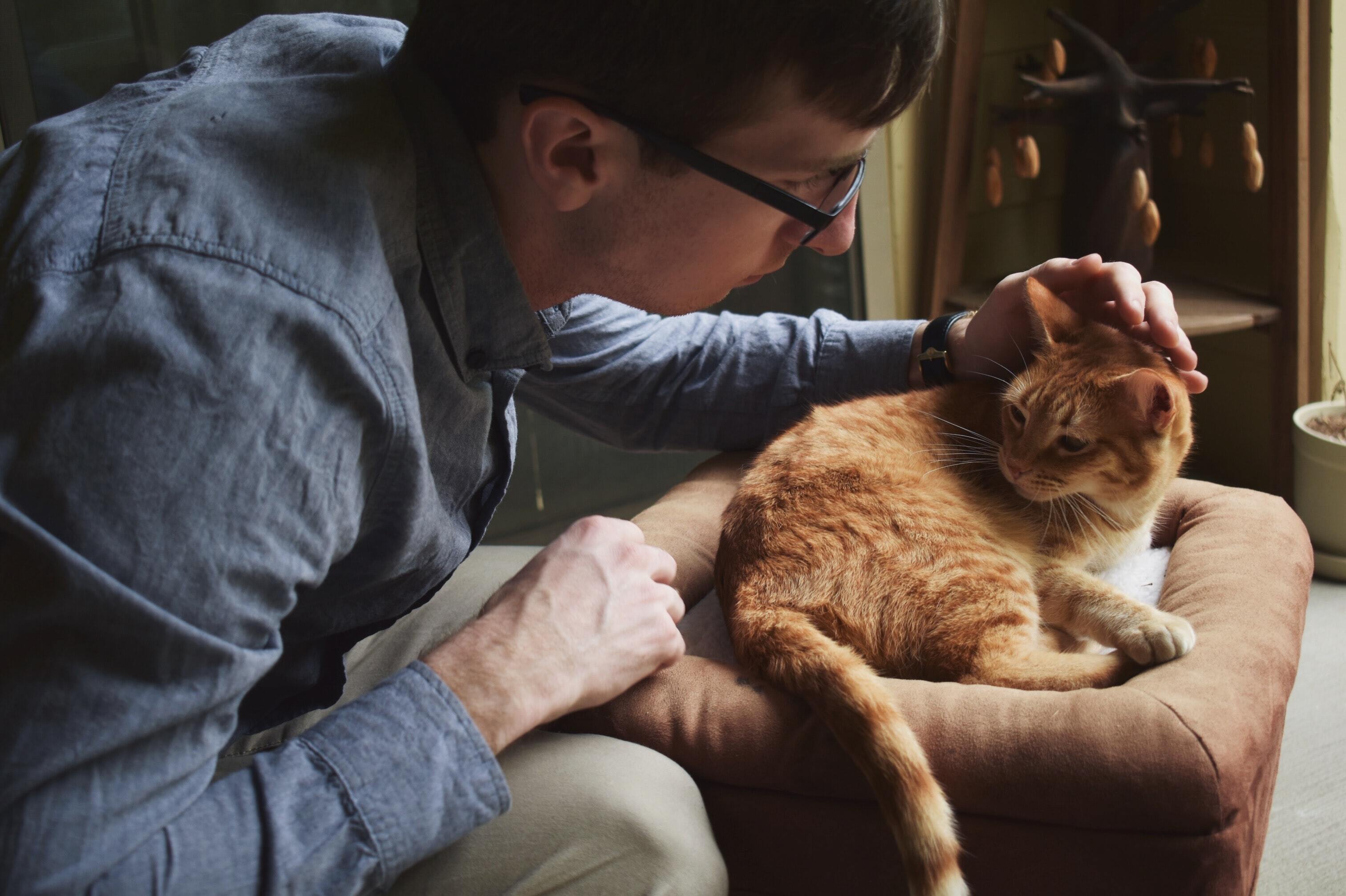 Image attribution: Marina Hanna on Unsplash.
In short, you'll want someone with writing chops who can easily cover the complex topics you throw their way, but it's also good to seek out a creative with first-hand experience: the common thread in these two examples. In Skyword's 2020 Content Marketing Trends Report, half of the B2C brands and 30 percent of the B2B brands surveyed said they require first-hand experience from their expert content creators.
So no matter your industry, it's advantageous to bring on experts who can not only relate to what your audience is going through, but who can also offer real-life accounts of how your services or products can help them—and in a format that's digestible and enjoyable.
What Benefits Come with Hiring Experts?
Capturing the benefits of working with expert creatives means looking at the content marketing process through a wide lens. Deep interest and experience in a field can support everything from effective ideation to stronger content distribution. Here are some of the biggest benefits that expert content creators bring to the table.
Empathy and Authenticity: If an expert has a deep understanding of an industry, their words reflect their experiences in a way that resonates with audiences. A former sales VP can write from an authentic place about the challenges of that industry, such as managing a sales team with high turnover and worrying about hitting aggressive revenue targets. With experts, you get personal stories, perspectives from the place of the reader, and passionate commentary about industry topics—i.e., the recipe for authentic content that lands with audiences.
Deep Research Insights: When you work with a creative who's an expert at covering your industry, they're often dialed into the conversations happening in the landscape. If you're in B2B, they're likely already on top of the latest Harvard Business Review think piece or McKinsey study that's been released. If you're in B2C, they're likely familiar with the next product a CPG company will release or the common complaints customers have. Expert content creators spend significant amounts of time thinking, talking, and writing about the issues central to your company. That means with experts, your content is positioned to be cutting edge, packed with great interviews, and loaded with value.
Insider Insights: Think about someone who's been in their industry for a long time. Often, they know all the secrets and can give you the best tips and tricks. When I covered the theme park industry, my repeated trips to certain venues allowed me to know their ins and outs, such as which rides you needed to queue up for early and strategies for securing reservations at in-demand Disney restaurants. Insider insights can not only help build trust with your audience, but they can separate your content from more generic pieces. The beauty of an insider insight is that it's often lesser-known and highly valuable to your audience.
Community Connections: When a recognized name in your industry contributes to your content, it's like a stamp of approval. It tells customers and prospects that you're tapped into the community you're targeting, and that you understand which voices bring real value. Working with expert content creators also helps expand your footprint. If a contributor shares content they create with their networks, it's likely to help you reach more of your target audience.
External Contributor Scale: Reaching scale with content marketing is hard, especially in today's landscape with competing priorities, remote work, and a largely digital conversation. Yet, content quality and volume are more important than ever. External experts can bring fresh ideas and perspectives to your content as well as help you produce more of it to stay competitive. Hiring these creatives also takes pressure off of your already busy team, which might be struggling to achieve daily tasks while participating in writing and marketing initiatives.
Building up your writing talent bench is key as digital becomes the most important publishing channel. Expert content creators can help you level up your offerings, speak directly to the audiences you care about, and give precious time back to your internal team.
For more insight on how today's top-performing brands are using content to stay competitive, download Skyword's 2020 Content Marketing Trends Report. Chock full of data about the types of content being created; how that content is being used, produced, and measured; and how it's being maintained and distributed; this research can help you elevate your content marketing strategy.
Featured image attribution: Christina Morillo on Pexels.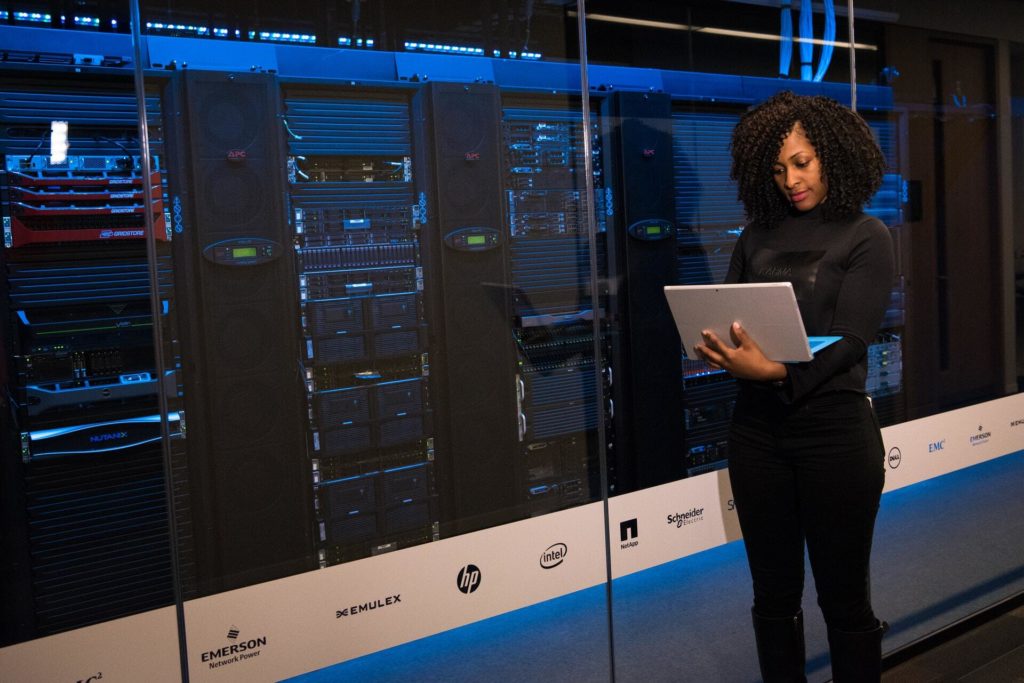 https://www.skyword.com/contentstandard/the-value-of-expert-content-creators-and-how-to-pick-the-right-talent/
https://www.skyword.com/contentstandard/the-value-of-expert-content-creators-and-how-to-pick-the-right-talent/
Liz Alton