Content Strategy
What Can Brands Learn from the Resurgence and Rebranding of English Soccer?
By Lauren McMenemy on July 13, 2018
There's nothing sports fans or marketers love more than a good comeback story.
Surprisingly, given the global popularity of many of the big teams and players out of the UK (Manchester United and David Beckham, anyone?), the English soccer team has been, quite frankly, not very good since they won the World Cup in 1966. They have since failed to qualify for that tournament three times, and usually don't progress very far-at the last World Cup, they were knocked out at the earliest possible moment.
It is safe to say English soccer has had an image and reputation problem for generations: overpaid players that care more for their careers than the honor of playing for their country, fans booing the team, players acting petulantly, scandals aplenty. As soccer has become a business more than a sport, England's team has been dominated by over-inflated egos.
That is until three weeks ago, when a fresh, young team and an inexperienced manager headed to Russia for the 2018 World Cup. England's fans had not been happy about the team make-up-few big names, fewer hopes-and saw it as a sign they were destined for more embarrassment. And yet, the team kept winning. They got out of the group stages, and they kept winning. They got to their first quarter-final since 2006 by breaking the English penalty shoot-out curse, then their first semi-final since 1990 to get a chance at their first World Cup final in more than 50 years.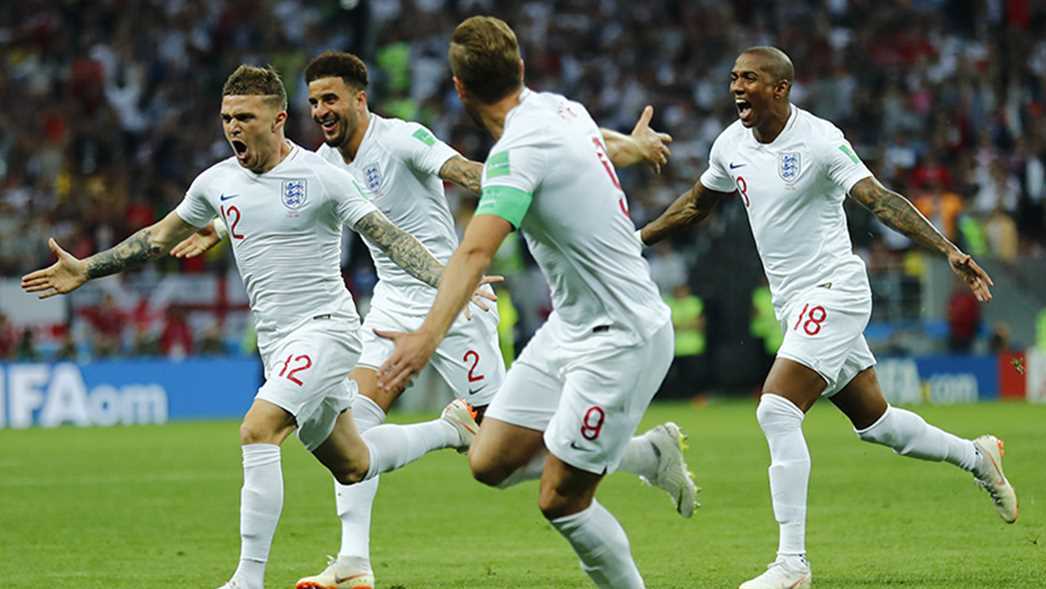 Image attribution: The FA
The country went totally mad. And even though they lost that semi-final on Wednesday night, commentators declared them contenders again. This is the story of the proverbial underdog rising to the top, and how they've got there is a lesson in leadership, teamwork, and preparation; in rebranding and community-building.
Strange as it may seem, English soccer is back on top. Stranger still, brands can take a lot of inspiration from the team's rebranding.
Learn from Past Mistakes
Nothing is worse for a brand looking to make a fresh start than constantly reminding the public of your past blunders.
Manager Gareth Southgate, himself having been the cause of a particularly traumatic English failure in 1996, instilled in his young team the importance of mental preparation and mindset. He taught them that whatever happened in the past doesn't matter now; you make your own history.
It's about knowing your history, but not being trapped by it. Heritage brands do this really well through adapting their marketing strategy to keep up with the times. Take solace in knowing that even big-name marketing failures like New Coke are quickly forgotten about when the company owns up to the issue, takes quick action, and moves forward towards the future. Rather than dwell on past failed campaigns, companies like Coke are constantly seeking out new brand strategies-and this willingness to keep experimenting has led to strong sales.
Prepare for Everything
Both great athletes and great marketers require a lot of training to make it to the top. Much has been made of Southgate's planning and preparation, and how well oiled this team is. There is no such thing as over-rehearsal or over-planning-in soccer, or in content strategy. There should be no random shots without a clear plan behind them, and a good, prepared mental state to back it up.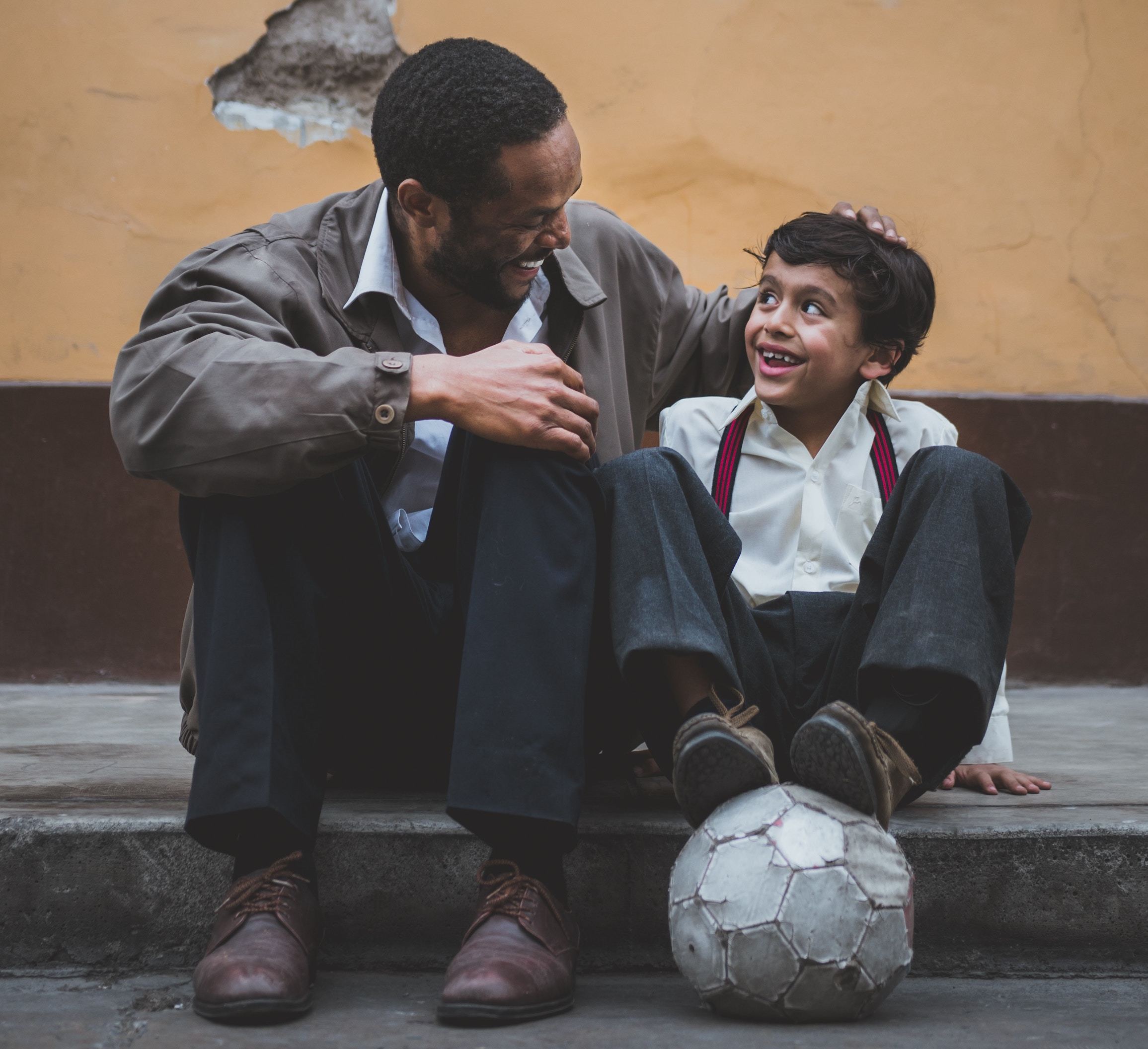 Image attribution: Sebastián León Prado
Plan your content well by mapping it to your sales funnel. Look at awareness, evaluation- and conversion-based content, and content that will retain your audience. Plan it into a calendar and hold yourself accountable. Run your editorial like a newsroom to keep operations slick. And stay steadfast in the face of disagreement or challenges: You know what's best for what you've planned.
Stick to Your Strategy
If you're not immediately seeing the results you want from your marketing efforts, it can be easy to abandon your original mission completely and try to jump on to the latest trend or link yourself to a big name influencer. But just like England's slow return to the World Cup, the value of content marketing tends to take time to fully establish itself.
Still, even when the going gets tough, the England team has stuck to their plans. And that strategy? Keep it simple, and execute well. There's no fancy stuff here, no one trying to be clever.
A strategy is more than just a document, and is indeed the road map to success. Once you've developed your content strategy, don't just stick it in a drawer. Content is not a tick-box exercise, nor is it an excuse for you to show off how clever you are. If a tactic or an action does not fit with that strategy, then it doesn't belong in your arsenal.
Build Your Community
Being a young and hungry team, the players have been talking to fans on social media and participating in memes and games, endearing them to their audience. Gone are the egos of old; in their place are players who know that the fans make or break their success.
Likewise, it's the audience and the communities that make or break a brand, and those communities get behind human personalities and authentic content. Take, for example, #WaistcoatWednesday, a Twitter tag harnessed by retailer M&S to capitalize on Southgate's three-piece suit habit, which saw England fans the world over wearing a waistcoat to celebrate the semi-final appearance.
Get behind Gareth and @England by wearing a waistcoat for tonight's match. Share your images using the hashtag #waistcoatwednesday pic.twitter.com/8epplq2LkU

– M&S (@marksandspencer) July 11, 2018
Brands are now helping customers feel like they can take part in an experience through digital communities like Sephora's Beauty Talk-which Marketing Insider Group's Michael Brenner describes as "a massive, well-organized forum where users can ask questions, share ideas, and have their beauty quagmires solved by other enthusiasts" and an example of "brilliant brand communities that are shaping the online world."
Change the Story
One of the most famous English soccer songs eulogizes the English optimism and mindset in the face of likely defeat, invoking safety in the knowledge that defeat will be the inevitable result. Now this team has very much changed that old, foregone narrative and defined their own story through success built on those same positive attributes.
The relevance for brands? Nothing is set in stone. By seizing opportunities, you can change the public narrative. Originally marketed as a brand for country aristocrats, Burberry throughout the 1990s was hit with a brand crisis as it became inextricably linked with lower-class hooligans and petty criminals. Despite high-profile backlash for the label, Burberry managed to reclaim its brand through an incredibly innovative marketing plan. In the 2000s, it decided to capitalize on all that history by cultivating a new brand narrative as a fashion-forward, upscale brand for contemporary Britain.
Plan Your Next Move
Ahead of the semi-final, the UK Chartered Institute of Marketing shared a quote from Southgate on Twitter:
"They showed they don't have to conform to what's gone before. They have created their own history … We always have to believe in what is possible in life and not be hindered by history or expectations." - @GarethSouthgate @England #itscominghome #waistcoastwednesday pic.twitter.com/XFSPur0sr6

– CIM (@CIM_Exchange) July 11, 2018
There's plenty you can learn from soccer without needing to know anything about the offside rule. And these big global tournaments are usually the place for the inspiring stories and the amazing feats. So make the most of it. Seize the opportunity, and change your story. The world is waiting to see what you're made of.
Oh, and good luck to France and Croatia in the World Cup final.
For more stories like this, subscribe to the Content Standard newsletter.

Featured image attribution: Fauzan Saari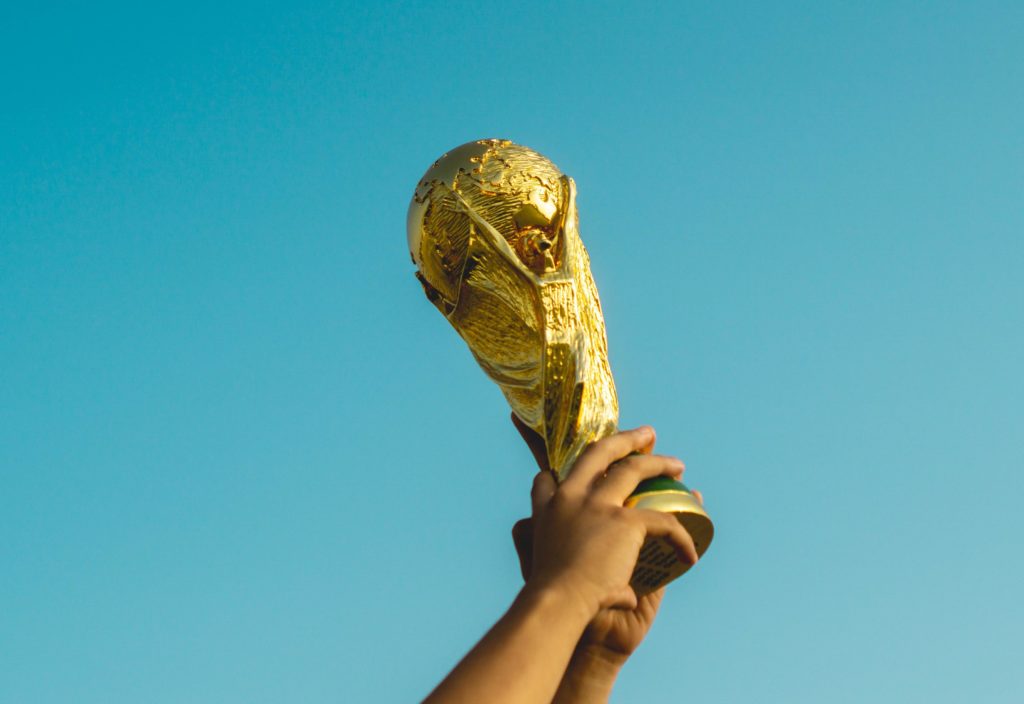 https://www.skyword.com/contentstandard/what-can-brands-learn-from-the-resurgence-and-rebranding-of-english-soccer/
https://www.skyword.com/contentstandard/what-can-brands-learn-from-the-resurgence-and-rebranding-of-english-soccer/
Lauren McMenemy