Marketing
Why Facebook Marketing Performance May Drop in 2020 — and What to Do About It
By Christine Warner on January 14, 2020
As social media algorithms and features have evolved, so have user behavior and expectations. Now a crowded space for marketers and consumers, social platforms have made strategic decisions to elevate individual user content over branded content.
Experiencing this decrease in organic visibility, brands have adjusted their strategies accordingly -- particularly when it comes to Facebook marketing. Perplexed, marketers often throw money at boosting content and ad campaigns to resolve stagnant follower growth and post engagement. But this creates more competition for Facebook audiences and doesn't necessarily result in improved or sustainable results.
What are marketers to do? First, we need to understand the problem: Why is it becoming so increasingly difficult to maintain or improve content performance on Facebook?
Loss of Active Users and App Downloads
Facebook is collectively still the largest social media platform in terms of total users -- but don't let that deceive you, as the user and usage trends tell us otherwise. The Infinite Dial 2019 report by Edison Research shows that since 2017, Facebook has lost about 15 million active users in the United States.
When we compare this user loss to the growth other platforms are seeing -- even those owned by Facebook, such as Instagram and WhatsApp -- it's clear that Facebook's popularity is declining. For instance, Instagram jumped from 800 million to one billion monthly active users in 2018. So it's not just the algorithm changes that are causing decreased brand reach and engagement across Facebook -- it's that there are literally fewer people using it consistently.
In addition to fewer active users, the Facebook app downloads have slowed. A Bank of America analysis found that downloads of the Facebook app were down 15 percent year over year in the third quarter of 2019. But this isn't an industry-wide trend -- Pinterest, Snapchat, and Twitter all experienced an increase in downloads during this same time frame.
Its Average User Age Is Getting Older
Facebook was one of the original social media platforms, sucking up the interest of early adopters. The interest of those users has since diversified to newer and more instantaneous platforms. Younger audiences opt for these newer platforms, too, causing Facebook to see a massive decline in average time spent on its site, according to eMarketer. Daily time spent on Facebook among U.S. adults decreased by three minutes, or 1.9 percent, between 2017 and 2018.
The Pew Research Center's 2018 social media study found that almost as many U.S. 30- to 49-year-olds (78 percent) are Facebook users as 18- to 29-year-olds (81 percent). In contrast, 64 percent of 18- to 24-year-olds use Instagram, compared to just 40 percent of 30- to 49-year-olds. The gap is even greater with Snapchat, which is used by 68 percent of those in the 18-to-29 age bracket and only 26 percent of those aged 30 to 49.
The Pew Research Center also found that while seniors are the smallest group of people using Facebook, they're also the fastest-growing group of users -- nearly doubling since 2012. In 2019, 60 percent of baby boomers and 37 percent of the silent generation had a Facebook account, versus 43 percent and 21 percent in 2012, respectively.
Facebook User Satisfaction Is Really Low
Another contributing factor to the declining success of Facebook marketing is low user satisfaction. The annual American Customer Satisfaction Index report released in July 2019 found that Facebook user satisfaction in the U.S. is at its lowest since 2015. This dip isn't standard across social media platforms, though. YouTube, LinkedIn, and Twitter all experienced year-over-year growth -- Facebook has fallen to the bottom of the industry when it comes to satisfaction.
So not only are there fewer people joining the platform and more people leaving it, but the users that remain aren't happy with it. There are several things contributing to this gap in satisfaction, including privacy concerns, user experience for uploading photos and videos, and the amount of advertising that appears in user feeds—a tell-tale sign of marketers attempting to combat the algorithm changes.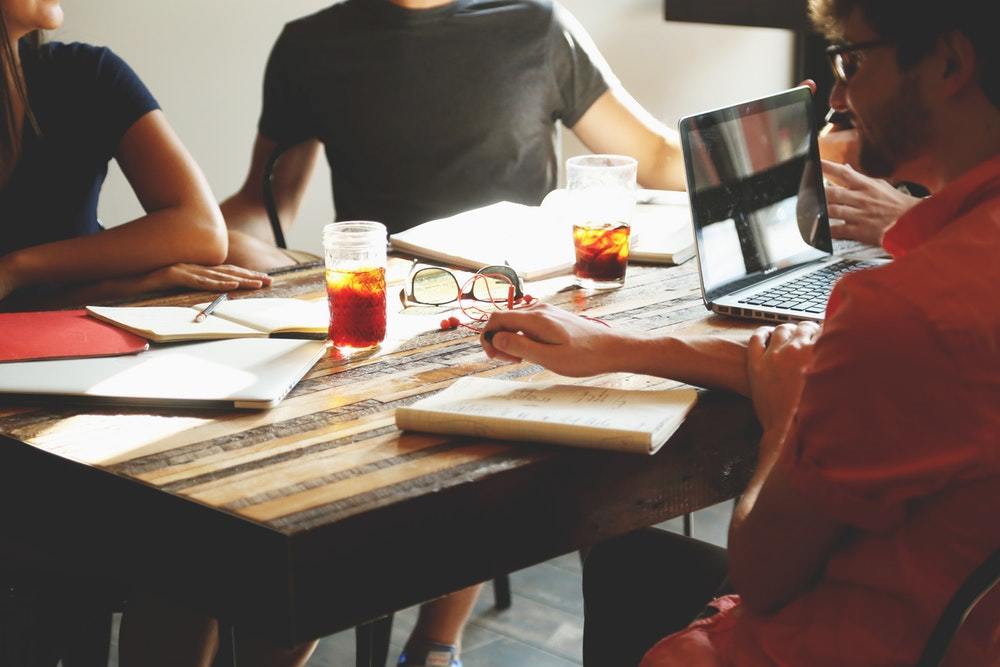 Photo attribution: Startup Stock Photos from Pexels.
Can You Still Reach Audiences on Facebook?
Yes -- while it's not as easy as it used to be, it's absolutely still possible to appear in the feeds of your Facebook audience. However, you may want to consider dedicating more of your efforts beyond Facebook, or at least approach marketing on that platform with fresh eyes.
Using these approaches can help you land on an ideal social strategy for your organization. But keep in mind, tried-and-true best practices can only take you so far. Each brand and organization must try and test concepts until they find the sweet spot for their target audience.
Diversify Your Social Media Strategy
If Facebook has led your social media strategy or is a big component of it, it's time to rethink that. You can keep fighting the algorithms and puzzling over them -- and potentially winning -- but given all of the above insights, you're better off going where audiences are headed.
Simply put, don't overinvest in a declining platform. Transition your strategy and budget to other platforms where success is more likely. You don't need to totally abandon Facebook, but rather put it in its place.
Focus on Reaching Older Audiences
If you decide to keep Facebook in your social media mix, be mindful of the audience. Since the largest growing groups using it are in the silent generation and baby boomers, cater your Facebook marketing strategy accordingly.
If these generations aren't your brand's target audience, then really evaluate how much you want to invest in developing a Facebook audience and leverage the platform for your marketing and business goals. Facebook can be an impactful platform for awareness and lead generation when used for the right audiences.
Use Strategic Targeting
You can also leverage Facebook targeting options to reach those that are in your audience -- but don't force it. Social media users can sense a desperate marketing grab a mile away. Cater your message to your audience but don't put them off in the process. That means leaving cliches and sales-y language out of it completely. Think about what your audience will respond well to, or has in the past, and use that to drive future social efforts on Facebook and other platforms, too.
The moral of the story isn't that marketers should completely reject Facebook, but that they should be aware of its evolving user base and algorithm dynamics. To have a successful Facebook marketing strategy in 2020, awareness is key, but knowing your audience is perhaps even more important.
Featured photo attribution: Kev Costello on Unsplash.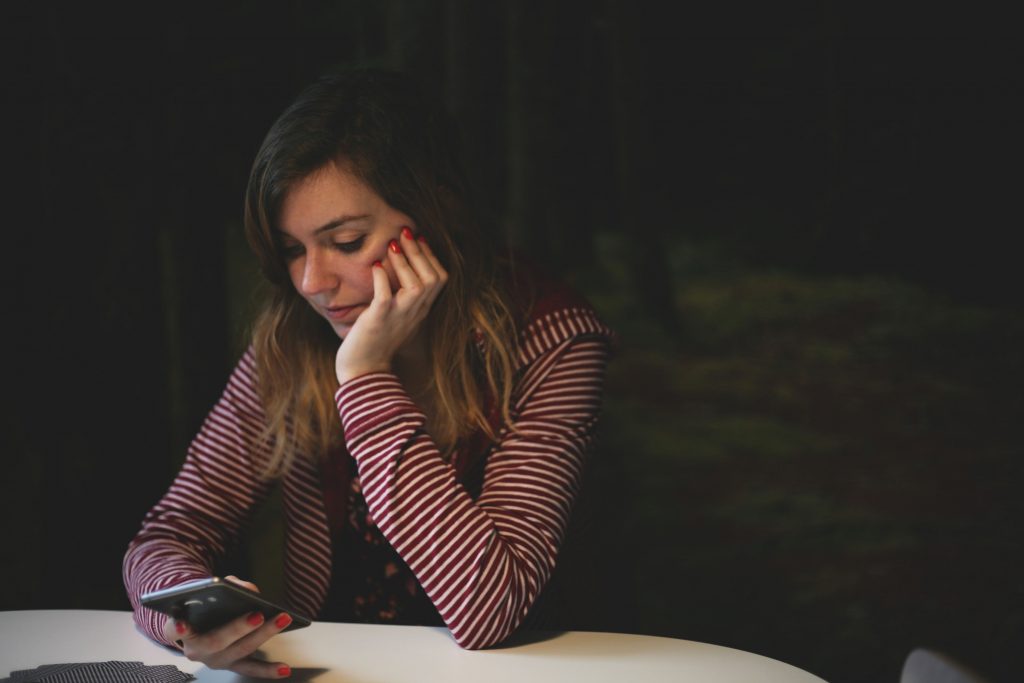 https://www.skyword.com/contentstandard/why-facebook-marketing-performance-may-drop-in-2020-and-what-to-do-about-it/
https://www.skyword.com/contentstandard/why-facebook-marketing-performance-may-drop-in-2020-and-what-to-do-about-it/
Christine Warner