Content Strategy
Why Now's the Best Time to Add App-Based Marketing to Your Mobile Content Strategy
By Kyle Harper on July 24, 2018
Just how mobile are digital audiences today?
The answer, simply put, is "very."
Since 2016, more than fifty percent of web traffic share globally has been through mobile devices. These trends do display a skew towards highly populated and developing areas of the world, but regions like North America or Europe, which trend close to the forty percent range, also see large amounts of desktop traffic coming from business use (which remains an important note for B2B brands).
But when we look at the personal mobile usage of users in the US, mobile adoption continues to grow as well. According to the Pew Research Foundation, more than 75 percent of Americans today own a smartphone, and that proportion increases further as you look at younger and younger segments of the market. Even more interestingly, the population of users who use Internet-enabled smartphones but don't own broadband has grown from 8 percent to 20 percent over the past five years, and over this same course of time we've seen laptop sales remain relatively flat while smartphone and tablet sales continue to rise.
With the strong move towards mobile technology, brands are looking to understand how they can best develop a mobile content strategy that specifically meets those trends.
The Mobile Audiences of the Future
Mobile adoption has not only overtaken audiences globally; it continues to grow aggressively in US households. The strong prevalence towards mobile usage we see today is likely a precursor to a majority adoption as younger audiences displace the 65-plus segment that remains the last hold-out for embracing smartphones.
But just because people are using mobile devices more doesn't mean they necessarily want to be marketed to through that channel, right? Surprisingly, audiences seem to react fairly openly to mobile marketing interaction. SMS advertising for instance-which on its face seems rather intrusive-has seen decently strong interaction from users. It's particularly interesting to note that users are most interested in engaging with SMS campaigns when the messages are coming from a speaker they trust (like their church, doctor's office, or favorite sports team) or when some form of utility or incentive is promised on the front end (for B2B, this might be the schedule for an upcoming conference; for B2C, discounts from a favorite retailer).
This isn't an encouragement to start dumping your time and budget into mobile advertising, however. As an interruptive tactic, it still suffers from many of the disadvantages of other digital advertising-namely that it doesn't do much to build trust, and it's only useful so long as your brand is shoveling dollars into media spend.
Rather, content marketers should be focused on the fact that trust and utility seem to be driving forces for mobile marketing success-two areas where content absolutely excels.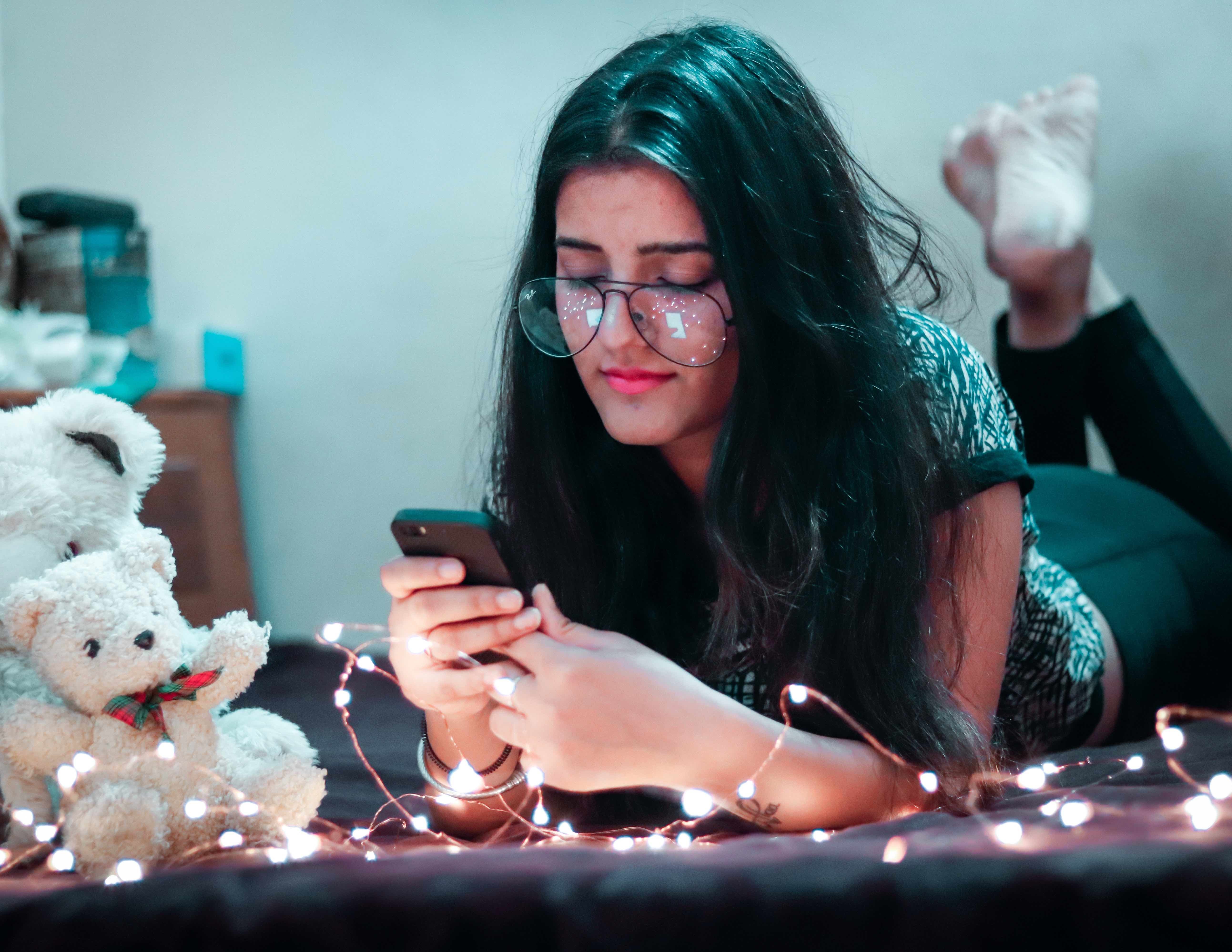 Image attribution: Dollar Gill
Apps and the Mobile Content Experience
Branded apps for expanded marketing and customer experiences is by no means a new tactic. Back in 2011, when smartphone adoption was just starting to pick up, Starbucks launched its payment app that today holds the top spot as the most popular mobile payment system, beating out even popular general payment apps like Apple Pay and Google Wallet. The strategic play here was simple: Starbucks offered a free app that enabled trusting customers to have a simpler experience with their brand. Despite being so blaringly product adjacent (the app, after all, primarily serves to facilitate purchases), it was a huge hit, integrating content and providing a personalized user experience beyond a momentary click transaction. The app's homepage features content tailored to individual customers, including what's "Now Playing" overhead in Starbucks stores, personalized offers, and the ability to track rewards.
In a similar product-adjacent play, L'Oreal has launched a virtual makeup assistant that uses your phone's camera and some impressive AR tech to let you try out makeup products from home. The app also includes tutorials, tips, and other content to help you improve your makeup understanding and skills.
But apps don't have to be complex endeavors requiring proprietary payment systems or AR-enabled experiences. Take Under Armour for instance. The sportswear brand bought a popular nutrition and exercise app called MyFitnessPal and spruced it up to also act as a portal for their digital content hub. This kind of engagement has resonated with audiences partially for the utility it provides, but also because it gives the brand a space to be excited about the same topics that excite their audience with little to no mention of products. This approach has put Under Armour firmly in the lead for the most downloaded health and fitness app across mobile app stores.
Apps are a growing resource that offers brands a powerful, dedicated space on their users' personal devices where they can interact with them in a more meaningful way than a few lines of SMS.
And good news for your C-suite-marketing apps no longer have to come with a massive price tag. An expanding ecosystem of app development tools, more robust app programming languages, and an ever-growing marketplace of eager app developers have made it easier and cheaper to create a quality app for your brand. The main obstacle your brand is likely to run into is more with your own ideas and ambitions for what an app can accomplish.
As you consider the possibility of expanding into the app space, here are a couple of principles to keep in mind:
Earn Trust, Don't Spend It
At its most essential level, will your app primarily offer value to the user, or demand value back from them? Apps should either augment your content experience in a way that you otherwise can't offer off a mobile device, or they should provide an additional convenience channel for users to choose when interacting with your brand. If you see that a large number of users are downloading your app and then deleting it within a week, this might be an indication that you're asking for more than you're giving.
Solve One Problem
In the same way that marketers have to distill emails down to a single CTA or blog posts down to a single topic, apps should serve to meet a single need for your audience-at least at the start. Trying to go from no app to a multi-purpose customer portal is more likely to fail in a costly, time-intensive way for your brand. Start small and focused, listen to your user feedback, and follow your users' behaviors and requests as you expand.
App Content is Symbiotic
In the same way that apps can help improve your content hub's visibility and engagement, content marketing practices can also improve the visibility of your app within various stores. As you develop your app, also make sure to build out a content marketing campaign and app store optimization plan to support the launch of your app-based experience.
Mobile content strategy isn't just a necessity; it's a growing cornerstone for digitally present brands to compete today. While mobile responsiveness will help keep your visitors comfortable and your site search relevant, it's just the first step towards creating more engaging forms of mobile interaction. Currently, the app market isn't overly saturated with branded apps, and costs for development and launch have reached a more accommodating level than we've seen for the past five to ten years. This presents a sweet spot for brands to get their foot in the door with app content and to start earning trust by building unique mobile content for their audiences.
For more stories like this, subscribe to the Content Standard newsletter.

Featured image attribution: Le Buzz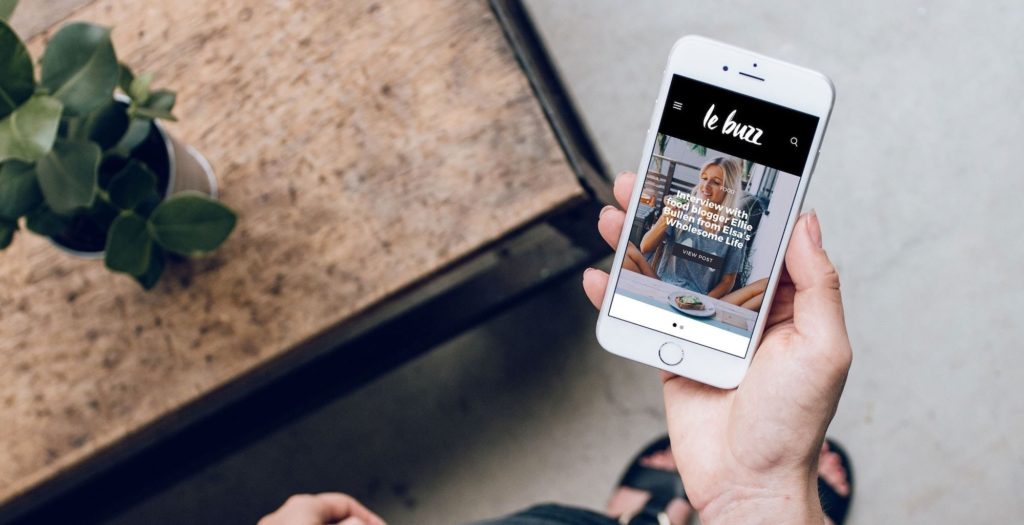 https://www.skyword.com/contentstandard/why-nows-the-best-time-to-add-app-based-marketing-to-your-mobile-content-strategy/
https://www.skyword.com/contentstandard/why-nows-the-best-time-to-add-app-based-marketing-to-your-mobile-content-strategy/
Kyle Harper