Content Strategy
Working with Freelance Writers: Everything You Always Wanted to Know (But Were Afraid to Ask)
By Skyword Staff on May 5, 2021
As the demand for high-quality content grows, marketers are increasingly working with freelance writers who can offer both flexibility and deep expertise.
According to survey data published in Skyword's 2021 research report, Scaling Your Brand Marketing with Freelance Creators, 81% of brand marketers agree or strongly agree that they're happy with the quality of work they receive from freelancers. Even so, there's always room for improvement: marketers report that they sometimes struggle with lengthy onboarding processes, for example, and they find freelance writers don't always deliver on the intended purpose behind an article.
How can marketers overcome these obstacles and collaborate more effectively with freelance writers? Over the course of a recent roundtable discussion on the topic, Skyword Director of Community Engagement Molly Conicella spoke with four experienced freelance writers—Poornima Apte, Rose de Fremery, Adam Kimmel, and Kelly McSweeney—about how marketers can make sure that the content their writers create consistently hits the mark. Here's what they had to say.
(Responses have been lightly edited for clarity.)
1. Invest in Effective Onboarding
An effective onboarding process will help writers get up to speed right away and feel confident that they have everything they need to write great content for your brand.
While it may be tempting to give writers every resource you have, it's not always what's most helpful. Rather than giving the freelancer a large volume of documentation at the beginning, McSweeney suggests that marketers ask which resources the writer will find most helpful. "I don't like to get a lot of the specific style guides and all these nitty-gritty things up-front. Because to me, with content marketing, it's all about the audience. I would rather have you spend time teaching me about your audience," she explained.
A glimpse of the bigger picture can help freelancers get their bearings, too. "If you are a large company, let us know what your verticals are. Just an overview of what the company looks like will help you thoroughly onboard a freelancer, so they understand the different working components that go together," Apte suggested.
Marketers that find the onboarding process time-consuming might be surprised to learn that freelancers feel the same way. "As much as the folks who employ us find onboarding painful, we do too," Apte said. "I totally agree that onboarding is definitely as painful for us as it is for somebody on the other side," McSweeney chimed in. "So just know that we're in it with you."
Remember too that this work is their job, and there's an admin side that can't be overlooked. In many cases, a streamlined approach is best.
"Every client seems to have a new system or software—some of them use Trello, some want to use their own email—and all of that is just time," Kimmel said. "With the clients that know what they're doing, I can produce a 1099 and be off and running in a day."
Key Takeaways
Ask writers what information would be most helpful to have
Give them a short overview of your company and how it is structured
Simplify the onboarding process wherever possible
2. Provide Purpose and Direction with Better Briefs
Writers want to deliver on your expectations for each article. To do that, they need an assignment brief that clearly explains the purpose of the piece and who it is for.
"At a high level, who am I talking to, and what do you want them to understand and take away?" Kimmel said. "Then, also, what's the goal? Some of the articles tend to be pretty promotional versus truly just educating and imparting good information," he added.
It's also critical to articulate your desired outcome for the article. Those goals are easier to accomplish when they're reflected organically in the content.
"Why am I writing this? If it's to convince them to download a case study or a white paper, then it has to weave in the elements of that white paper into the blog post," Apte explained.
Don't take for granted your brand's unique angle or perspective on the topic; share that specific approach with writers so they can bring it to their work.
"What's new here? What's your company's unique special sauce to add to this?" McSweeney asked, adding that if you want the writer to find that angle for you, then it's also okay to share the keyword and ask them to suggest an angle.
Apte recommends that you share your minimum requirements for the article, such as the word count range and any SEO keywords you want the writer to include. This is also true for sources, de Fremery pointed out. "I can think of clients that I've worked with who love one source, for example, and other clients who will absolutely not accept the same source," she said.
Key Takeaways
Give your writer a clear brief that explains the article's purpose and audience
Explain the desired outcome for the article
Share your brand's unique angle or perspective on the topic
Include minimum requirements such as word count range, SEO keywords, and sources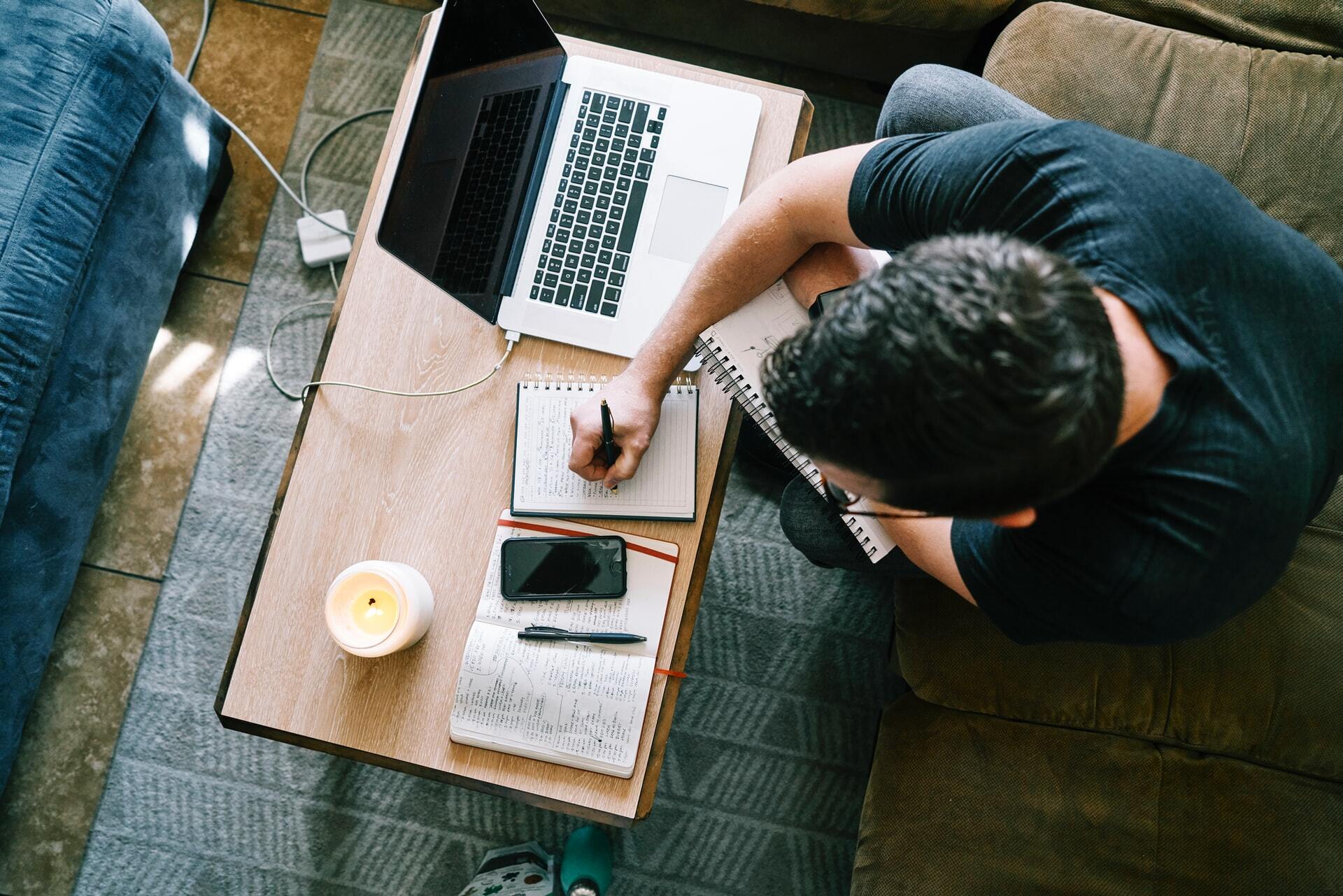 Image attribution: ConvertKit on Unsplash
3. Share Your High-Level Goals with Writers
Writers know that the article they're writing is part of a larger content strategy, and they can help you deliver on your high-level goals. If you share this context with them, they will be in a better position to execute on your vision.
"In civil engineering, there's a term called design intent," Apte explained. "The architect designs the building, the construction engineer has to construct the building, and then something gets lost in the translation."
The same concept applies to content. "You need to have the design intent translated into the final product," she continued. "As long as you're clarifying the design intent of the content, I think you should be good."
Kimmel recommends that marketers also consider how they will actually use the content once it is ready for publication. "Thinking through the journey of the content after we hand it to them—where does it go and how will it be used?" he explained. "The more information they provide, I like to think we can process that and make it effective."
If you're having trouble getting on the same page with a writer about the vision for an assignment, consider how long you've been working with that person.
"This is most likely to happen at the start of a new engagement. In those cases, I don't necessarily take that as a bad sign since we're getting oriented," de Fremery said. However, if briefs consistently lack detail or assignments keep coming back for revisions, that might be a sign to writers that a marketer isn't clear on what they want.
Even if that's the case, it doesn't mean writers won't be willing to work with you. McSweeney noted that if you encounter this problem with multiple writers, it might be worth having them write an outline for your approval before drafting the full article.
"If a marketer keeps finding this problem and they're like, 'Why can't I work with freelancers? This is so frustrating,' then maybe add an outline approval step into the process, just for a few projects," she says. "Then, I think the marketer would start to realize how to explain what it is that they want."
Key Takeaways
Share your high-level goals for the article
Describe how you will use the content once it is ready
Use an outline to get on the same page as writers
4. Know Your Writers' Strengths and Play to Them
A writer may also have trouble delivering on the purpose behind an article when the audience or the topic isn't in their wheelhouse. Marketers should take note of writers' areas of expertise early on to leverage them effectively.
"If I'm writing for IT decision-makers or business leaders, I've got those audiences down and I feel like I know them. There have been a couple times of when I've tested the waters writing content for software developers, however, and that's a different audience," said de Fremery, adding that in cases like these, the writer may ultimately not be a fit for the project—and that's okay.
"Everyone isn't the right fit for a certain project," McSweeney agreed. "It doesn't only have to do with your professional background and your résumé and that kind of thing. There are different styles of writing, too. Don't be afraid to just feel it out with a freelancer in the beginning. You might both mutually agree that it isn't a great fit," she said.
Apte noted that editors have occasionally assumed that because she's a mechanical engineer that she'll be able to write about a vast range of technical topics. "There have been times when I've said OK because I trust the editor knows my skills, I've tried it, and it has worked. And other times I have so regretted saying yes, because it's been so off-base for what my skill set is," she said.
Key Takeaways
Accept that a writer may not be a perfect fit for a project
Allow writers to decide what's in their wheelhouse
Play to writers' unique strengths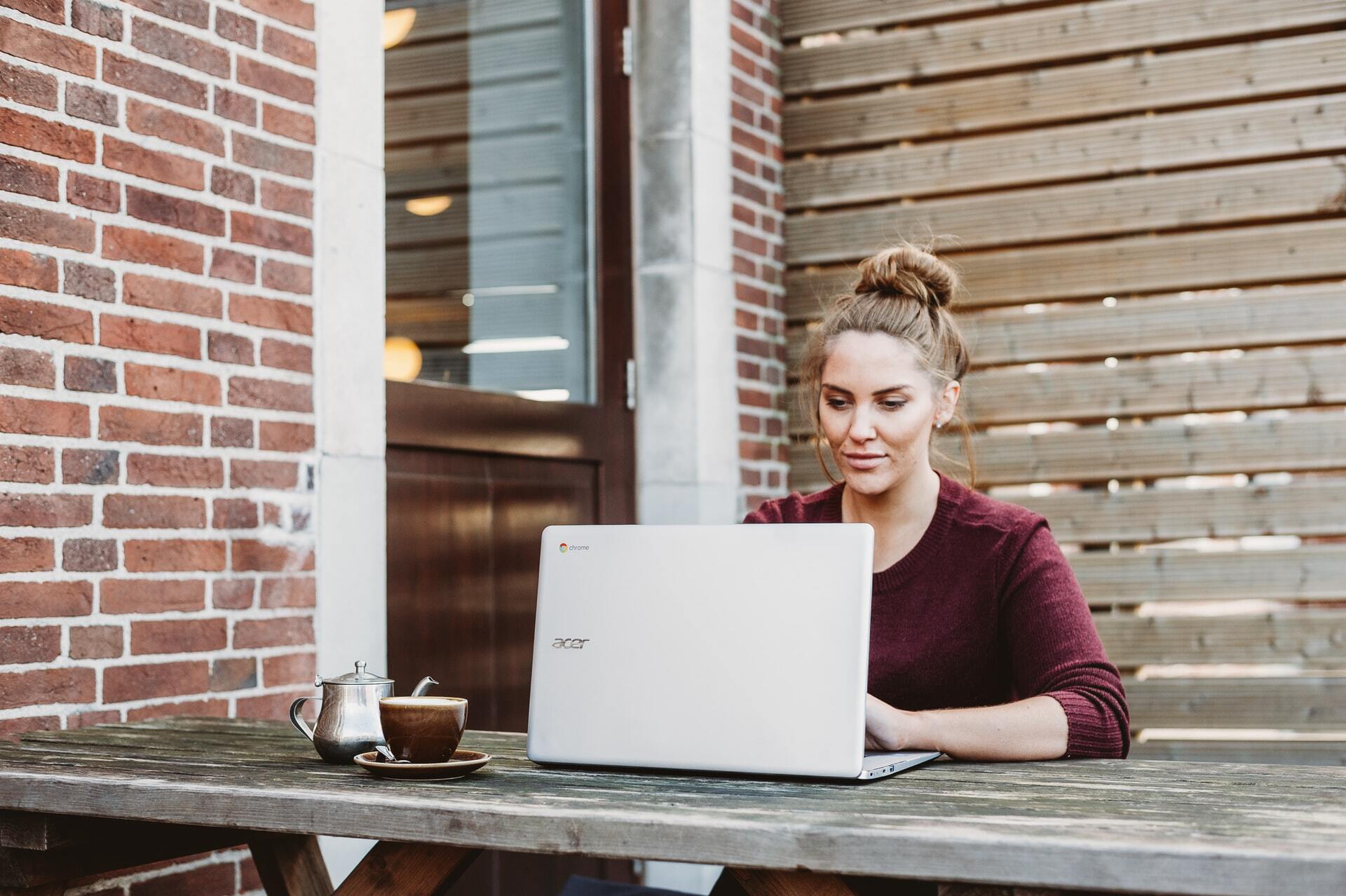 Image attribution: Anete Lūsiņa on Unsplash
5. Connect Your Writers with the Right Resources
Even expert content creators who know your industry well will need additional resources to write authoritative content for your audience. Yet, marketers report that they're not always sure how to connect their writers with the right internal research or subject matter experts (SMEs).
"The way to ensure that you have a good fit is to supply an SME who can not only explain the missing details but also translate that for you," Apte said, mentioning that some SMEs have a tendency to slip into industry-specific jargon without even realizing it, while others are very comfortable using lay terms to describe their work.
Quickly debrief an SME before the interview to make sure they understand the purpose of the call. SMEs are often very busy, and it's not uncommon for writers to discover that the SME doesn't have the context or background that they need before participating in an interview.
Some SMEs may also struggle to speak frankly with a writer that they don't know. To assuage these concerns, explain who the writer is and why they are there. "It can be as simple as, 'We've hired Kelly, she's the writer, keep in mind she's external and she's on our side here. She's here to help you tell your story,'" McSweeney explained.
It's also important to select an SME who can authoritatively speak for your organization. "I have had experiences in which I interviewed one SME for the piece, then other SMEs reviewed the piece, and they disagreed with one another. So I would just say that if you do provide an SME, make sure it's the person you really want representing that topic," de Fremery suggested.
Key Takeaways
Connect your writer with an SME who can explain the topic using accessible language
Prepare the SME with information about what the interview is for and why the writer is there
Choose an SME who has the authority to speak for your organization
6. Share Examples of Content You Like
Writers also want to make sure they have a good grasp of the tone, voice, or brand personality you want to see in your article. To that end, it can be helpful to share some examples of content that hits the mark.
"Especially if it's a brand new engagement for you, send across examples of the tone that you like and tell me what it is about those examples that works for you," Apte said. "For example, 'I like this because this is a storytelling narrative,' or, 'I like how light-hearted this is.' I think that if you send examples, then most freelancers can learn from that and give you what you're looking for," she explained.
Kimmel mentioned that a brand's position in the market may also inform the tone, voice, or brand personality. Accordingly, marketers should feel free to share this context with writers, as well. "Where are you in relation to the market? Are you a leader, or are you breaking in? If you're writing for a market leader, you can write from a position of strength. If you're a follower or just breaking into a market, you may need to try to come at it with a different angle that no one knows or has thought about," he said.
Key Takeaways
Share examples of content that features the tone, voice, or brand personality you want to see
Tell the writer why you like those examples and why you find them effective
Communicate your brand's position in the market
Create Stellar Content with Freelance Writers
As marketers turn to freelance content creators in greater numbers, these engagements have untapped rewards to offer. Collaboration challenges still arise when working with freelance writers, however, and properly addressing them can make a noticeable difference in content quality.
Marketers can overcome the most common obstacles by sharing the information freelancers need for a smooth onboarding, delivering a clear brief, explaining their high-level goals, knowing their writers' strengths, and connecting their writers with the right resources. By taking these positive steps, marketers can set their writers up for success and ensure that their content is genuinely great.
Check out Skyword's latest research report, Scaling Your Brand Marketing with Freelance Creators, and discover the tools and practices brands can put in place to boost quality and productivity when working with freelance creators at scale.
Featured image attribution: Helena Lopes on Unsplash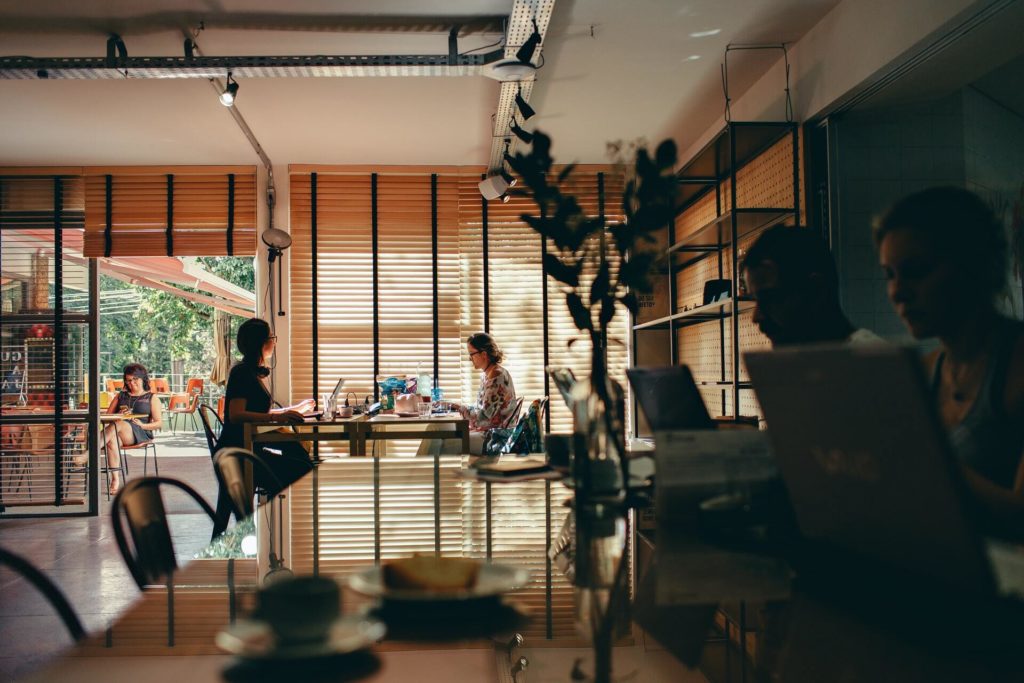 https://www.skyword.com/contentstandard/working-with-freelance-writers-everything-you-always-wanted-to-know-but-were-afraid-to-ask/
https://www.skyword.com/contentstandard/working-with-freelance-writers-everything-you-always-wanted-to-know-but-were-afraid-to-ask/
Skyword Staff