Content Strategy
Your Audience Wants to Belong to Something—So Build Them a Multichannel Marketing Community
By Lauren McMenemy on November 26, 2018
We all want to belong to something. Every human craves interaction, a sense of identity garnered from the people and places we associate with. Call it basic psychology or herd mentality, but it remains true: we just want to feel loved.
Which is why it's strange that so many brands still treat their audience as rows on a spreadsheet. I saw a great tweet from Andrew Hanelly, partner at Revmade, the other day: "If you're ever feeling down," he writes, "just remember: Someone, somewhere out there, considers you to be a qualified lead."
When did we forget those names on the spreadsheet are actually people? When did we start focusing solely on our content's SEO, traffic, and links at the expense of the people who actually consume our content?
We've paid some attention to people, of course, using storytelling to build a loyal audience through content-because humans love stories, not sales messages-but that still sounds self-serving. Say you've reeled someone in with a story-why would they keep coming back? And what reward do they get if they do?
Maybe the answer is to take the humble marketing community, and build it into a whole world.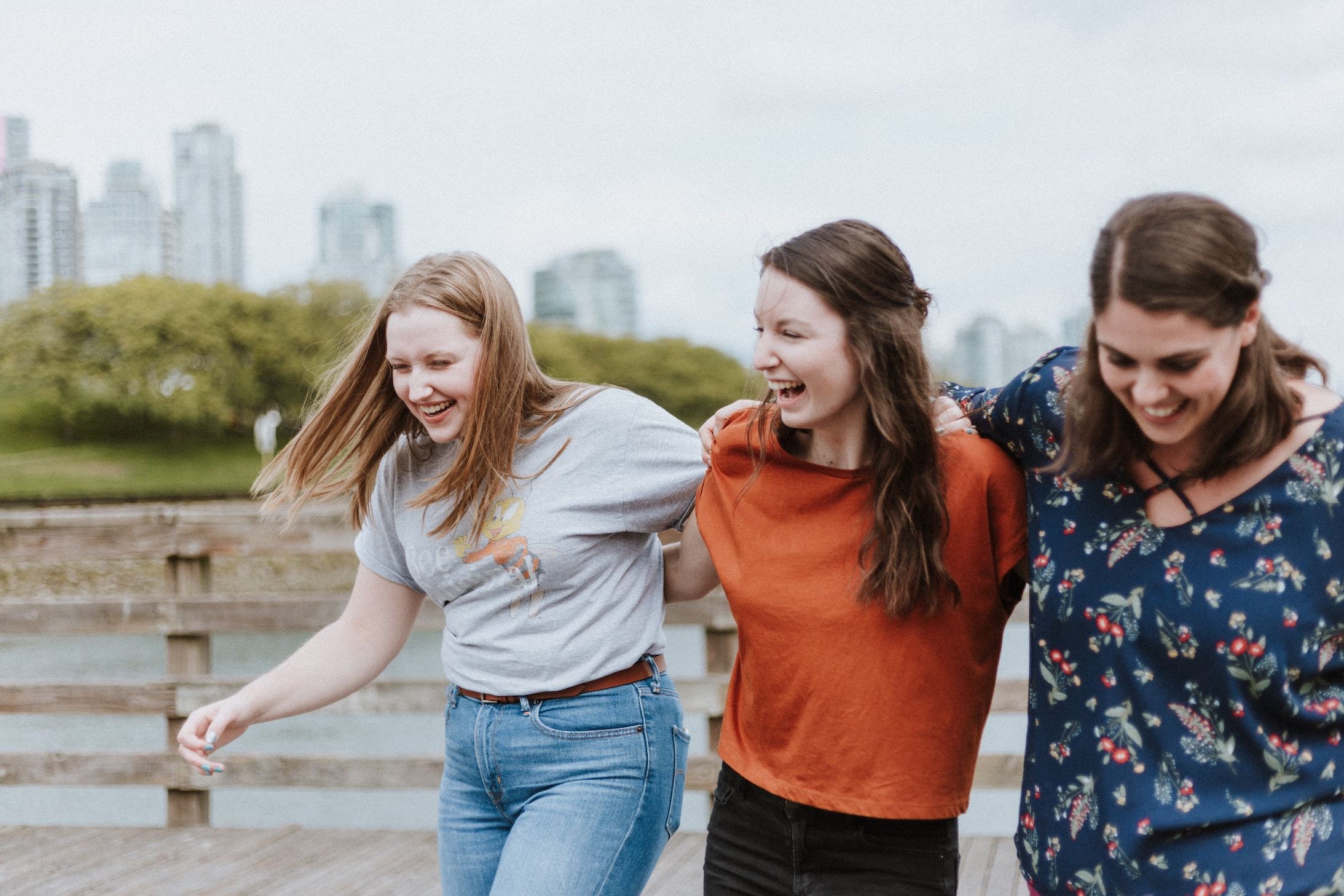 Image attribution: Priscilla Du Preez
We're talking about more than a great online community—more than an active fan-led support forum, or a one-way push of loyalty points and offers. We're talking about cross-channel communities, a whole branded environment that grows as the audience grows. You're told to talk to your audience where they are, but who said those conversations have to happen in silos?
"The genius of branded communities—when done well—is that they create a participatory experience for the customer," writes marketing guru Michael Brenner. "Instead of projecting need for your product/service and value-driven content onto the customer and perpetuating the 'us-them' relationship, you're dissolving boundaries and forming a 'we' experience—a community. You're opening the door, welcoming them in for coffee, inviting feedback, and providing a space for interacting with like-minded individuals."
Truly cross-channel, interactive communities give brands the opportunity to actually listen to customers, to test theories and ideas, to foster and reward loyalty. Brenner argues they are "merely the evolution of the standard online business website, with blog content, landing pages, and e-commerce."
But what do these communities actually look like? And what impact do they have on customer loyalty?
Benefit Takes Its Community Cross-Channel
Back in 2014, Benefit Cosmetics started to shift its digital marketing strategy away from sales—led messages towards a focus on engagement. It had such a fun brand, but it was projecting the fun rather than creating it. Then-marketing director Hannah Webley Smith told Marketing Week the brand wanted to "act more like a friend" to encourage two-way conversations and start harnessing user-generated content. "We have been growing at a phenomenal rate . . . but we forgot that we have a whole host of people desperate to be engaged by us," she said.
Keeping true to its quirky, girl-power tone, Benefit built its fan community across social media channels. It coined a name for its fandom, "benebabes," which quickly became a hashtag to watch.
"Digital for us is central to building our brand awareness-it's where our consumer spends most of her time," Claudia Allwood, Benefit US's director of digital marketing, told Digiday in 2015. "She's a digital native, and we want to be where she is, and build authenticity as a trusted brand that entertains and educates at the right time."
But where Benefit's eye for a community really stands out is in its use of microinfluencers. At an event earlier this year, Benefit UK's digital manager, Lauren Spearman, showed off the Friends with Benefit microinfluencer program. It's how the UK arm harnesses its legion of fans online by offering exclusive events, workshops, and sneak peeks to those who are already passionate about the products, and it stays true to that early idea of wanting to act "more like a friend" with the brand's fans.
Benefit doesn't just accept anyone into the Friends with Benefit program. While in January they had around 500 influencers on the database, only half of those were given the "Friend" status. The team does its due diligence, really scrutinizing those who apply and making sure they're the right fit for the brand. Once accepted, though, these influencers spread their brand fanaticism across every channel they're active in, and the addition of live, exclusive events adds an air of something special to the cross-channel community-something they only get because they're a superfan.
While many brands keep their marketing community work strictly siloed-someone handles Facebook, someone else handles loyalty experiences, and yet another looks at video output-others, like Benefit, are realizing the power of the cross-channel community on customer loyalty.
Brands Bringing People Together
Weight Watchers
If a brand were to devise its ultimate fandom, it might go something like this: take a bunch of highly motivated and passionate people with one goal in mind, add in an app, social media chatter, and an online forum, and top it all off with regular in-person events where those fans meet, support, and evangelize what the brand has done for them. Sounds like a Weight Watchers meeting, right?
This is one brand that has moved superbly with the digital times, harnessing the power of its traditional meetings and transferring it to cross-channel digital communications. And Weight Watchers tops it all off with a magazine, plus a website that features recipes, success stories, and a "wellness hub." It even encourages community members to get off its owned platforms and onto other social media, providing suggested hashtags to help the community support each other in their "#mywwjourney."
Xbox
Gaming brands just seem to get the community thing. Take, for example, Xbox. Its Xbox Ambassadors brand community takes those superfans and elevates them to the status of "ambassador." While the usual fans have a forum for chatting and sharing tips and tricks, the Xbox Ambassadors are gaming royalty. They need to have a minimum game score and an active Xbox Live Gold Membership. Once they become an ambassador, they offer support on official forums, host shows, create YouTube videos, and provide product feedback, getting rewarded with gaming swag and community kudos. This goes beyond a single-channel community and brings the talent to the places gamers hang out-including Twitch, that all-important, non-brand-owned gaming channel that just keeps growing.
Marvel
While we're on the subject of great geek communities, we should mention Marvel. It will come as no surprise that the comic brand knows how to harness its fandom. Before the movie universe came the published comics, and Marvel Unlimited was designed to help "unlock the Marvel universe" through an ultimate subscription. In return for a monthly fee, these community fans get access to more than 20,000 digital comics, curated reading lists, member-only deals and discounts, and invitations to exclusive in-person events-where, naturally, the fans meet each other and stoke their brand love a little more.
A Sense of Belonging Fosters Brand Loyalty
When a brand stops treating its online channels as just another place to sell to customers, the impact can be huge. Not only can it bring you unfettered access to exactly what your customers think of your products and services, it can also help in brand development and impact the bottom line.
Going back to Michael Brenner's thoughts on communities, he writes that a good marketing community handled well can bring a brand:
Boosted exposure and credibility, making it easier to sell without selling
A channel through which to present products and services before the official launch
Brands that turn their audience into a community give people a sense of belonging, which in turn fosters trust in the brand and a level of loyalty you just can't get through content alone. So take that following you've so carefully cultivated on a single channel, and start experimenting with where you can go next. Invite your newsletter subscribers to an exclusive briefing session or special event. Tell the Facebook group to go in-store and give a password for a free experience. Heck, follow Mark Masters' cue-he turned his You Are The Media mailing list into a related podcast, a lunch session, and then a conference, and each new channel brought new fans and friends to his work.
Content for content's sake isn't enough. Give your audience something to belong to, cultivate the community, and invite them into your world. The impact on your bottom line may be surprising.
For more stories like this, subscribe to the Content Standard newsletter.

Featured image attribution: Tiago Rosado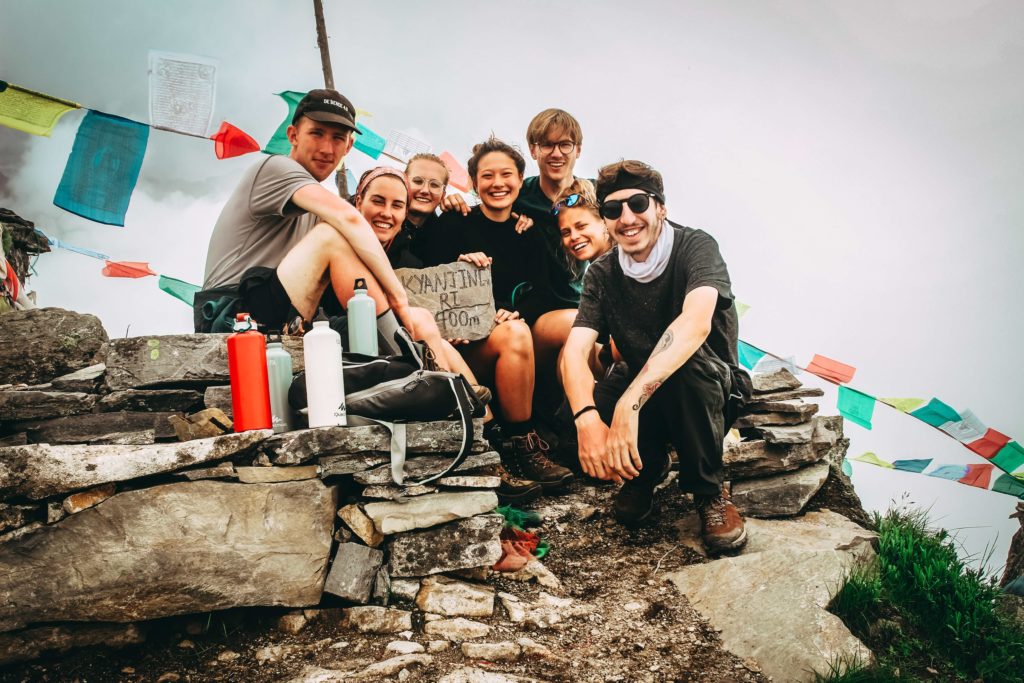 https://www.skyword.com/contentstandard/your-audience-wants-to-belong-to-something-so-build-them-a-multichannel-marketing-community/
https://www.skyword.com/contentstandard/your-audience-wants-to-belong-to-something-so-build-them-a-multichannel-marketing-community/
Lauren McMenemy