Creative Thinking
7 Content Marketing Lessons We Learned from Our Fathers
By Erin Ollila on June 15, 2018
Growing up, when people found out my dad was a psychologist, they were immediately curious what my home life was like. I'd hear questions such as, "Does he say, 'How does that make you feel?' a lot?" or "Does he 'shrink' you at home?" The truth is, my dad never took his work home. My siblings and I were never treated like test subjects or patients.
However, one difference between my father and other fathers I noticed growing up was that he didn't speak to us as if were simply little children. He engaged us in conversation about what was going on in the world-both culturally and in our personal lives-and appeared sincerely interested in our answers. In fact, if you ask either of my best friends what they remember most about my father when we were children, they'll tell you about how, almost every day, he asked, "What did you learn today?"
As an adult, I've learned how rare that curiosity into other people's insights and genuine interest in their lives can be. When people converse, they often do so to hear themselves speak, to share their own fabulous ideas, and they don't always absorb the other perspectives in the discussion.
Yet, in content marketing, we must have the curiosity to get to know our audiences. What moves them? How can we better connect to them? Analytics may be able to tell you about their interactions with brands online, but numbers and statistics can only do so much. We need to build a relationship with our potential customers. We shouldn't put up a barrier between brands and buyers, we must be in it together.
To make a long story short-as my father says as a part of almost every single story he tells-I've learned many lessons from my dad that I'm able to translate into my career, and I'm not alone. It doesn't matter their professions or age or backgrounds, our parents spent time preparing us for life through their everyday interactions and proofs of character. In honor of Father's Day, here are seven marketing lessons Skyword employees gleaned from their own dads.
1. Hard Work Pays Off
From Zane Halstead, Demand Generation Manager
When I was growing up my father was a man of few words. I cannot remember a time in which he complained about his work or his life, and I am sure having two boys who were constantly shouting, "Don't touch me!" was more than enough to cause frustration.
I also never remember him gloating or assuming that the world owed him anything. Even though he was VP of Engineering, he never let that title get in the way of doing his job or what he felt was right. He was also the first one to volunteer when someone needed help and even stepped in to work on the factory floor when they were short employees. No matter the situation, he was one of the hardest workers in the room.
My father taught me as I was growing up that hard work will speak louder than anything you could ever say about yourself. You may find at times that you are no longer the smartest person in the room, and it will happen more often than naught. As long as you are trying your best and working hard each day, you will get to where you need to go and learn what you need to as you grow.
I believe that this lesson holds true for marketing and any job you may find yourself in. There may be times where you have an idea that does not go over well, or there is too much work for one person. But if you keep working hard and help out when the opportunity arises, you will find success, in some form, every time.
Related stories:
The No. 1 Way to Motivate Creative Teams: Focus on Forward Progress
Disease, Disaster, and Divorce, Oh My! How to Keep Writing and Why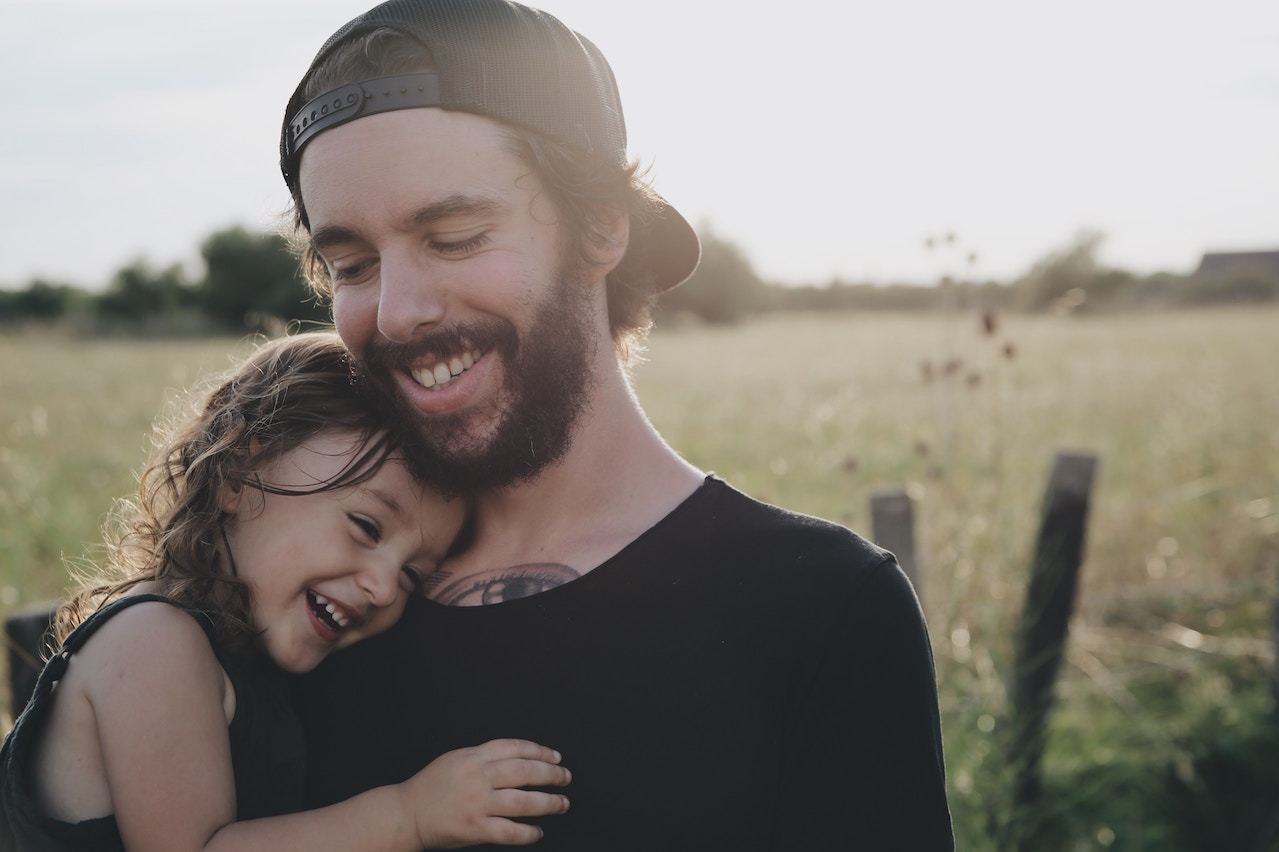 Image attribution: Caroline Hernandez
2. Honor Words, but Know When to Put Them Aside
From Deirdre Ilkson, Associate Director of Editorial Services
My father is a voracious reader with an uncanny ability to retain esoteric details and whip them out at will to amuse, astound, or simply prove his point. At the same time, I've always sensed that reading-whether it's the latest issue of The Economist or some obscure Danish novel I've forced onto his reading list-was something of an intensely personal experience for him. I'm nosy by nature (I blame my lifelong love of Miss Marple for my aggressive curiosity), and I've learned two important lessons by quietly studying his habits.
First, nothing ruins a strong argument like an errant comma. Bad grammar and its unruly cousin-the typo-are anathema to my father, who has been known to send letters to publishers enumerating the sins he's found in their tomes. Whenever I think I'm done with a story and I finish my final proof, I think about my dad and I give it one last read to make sure everything is in its place.
Second, he taught me that sometimes words aren't enough. It's one thing to describe how Hannibal crossed the Alps, or how Lutheranism spread across Europe, but it's another thing, and, my dad would argue, a much more powerful thing, to see it displayed visually. Sometimes, in order to reach an audience and tell a truly meaningful story, words need to play a supporting role.
Related stories:
Creating Successful, Quality Content Starts with the Grammar Basics, Study Finds
When Less Is More: Writing Great Copy for Visual Content
3. Always Look Forward
From Patricia Travaline, Chief Marketing Officer
My father was the consummate salesperson, and I learned many things from him that have helped shape my career and life. But maybe the most important was his unbreakable spirit. He never let a loss keep him down. If he lost an account, he was on to the next-learning from it, but never looking back. In any career, and importantly in marketing, we need the same spirit-learning from what hasn't worked in the past and always pushing ahead.
Related stories:
Learning From #Covfefe: What Your Social Media Strategy Can Learn From a Spelling Error
You're Not Always the Right Person for the Job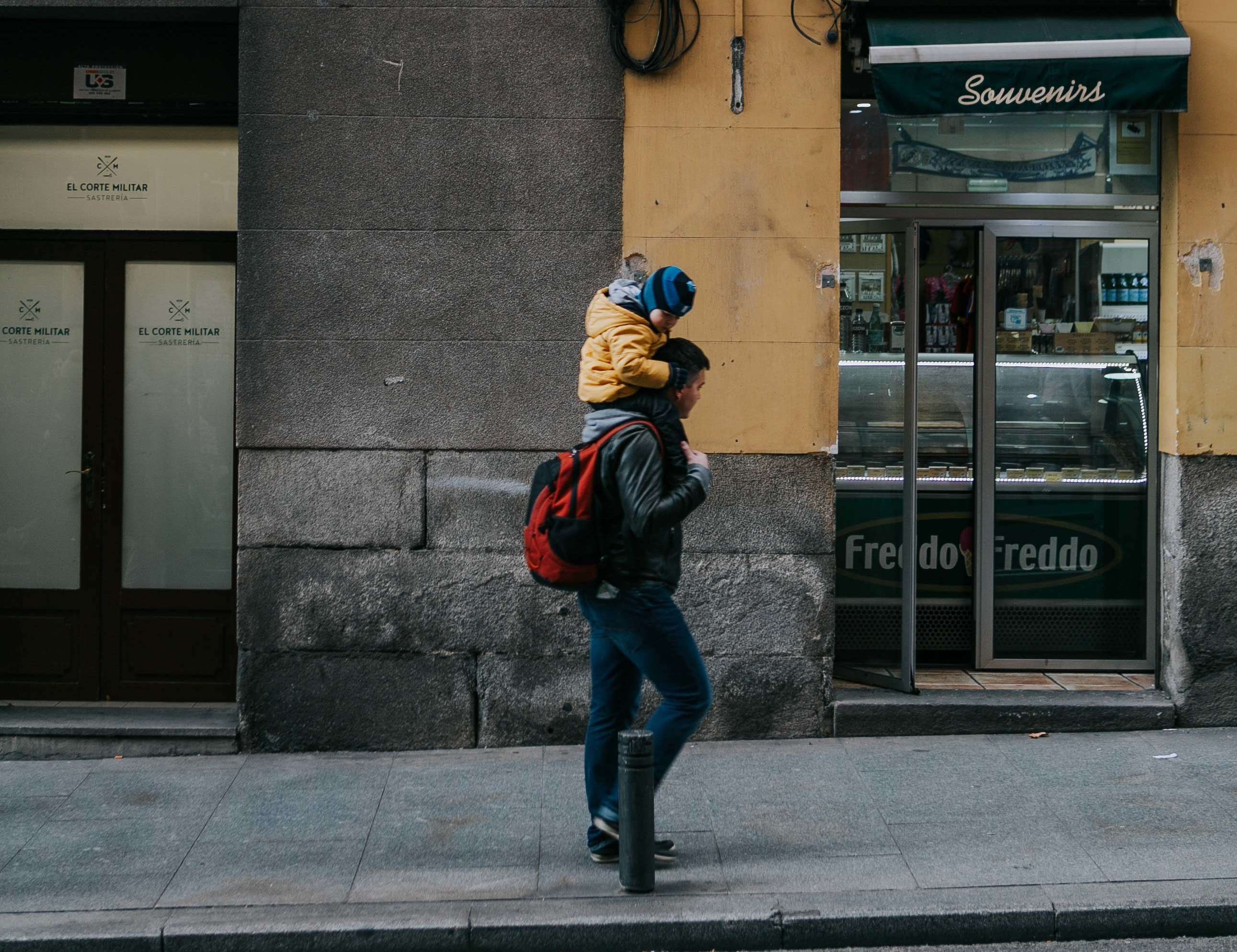 Image attribution: Braden Collum
4. Seek Out What's Special in Others
From Rachel Haberman, Content Marketing Manager
My dad is quite possibly the most gregarious person I know. When I was little, I used to hope he would be the one to pick me up from my friends' houses, since I knew I'd get an extra hour of playtime while he chatted away happily with their parents. I have seen him befriend a police officer who pulled him over and a man who rear-ended his car. He's just that kind of guy.
Describing him like this makes him sound like some kind of smooth operator, but he's not that at all-he's just genuinely interested in people, and it shows. I definitely did not inherit his ease with conversation (my tendency towards misanthropy comes from the other side), but as a content marketer, I do try to channel that openness and interest when I'm looking for stories to tell. Whether I'm interviewing a thought leader or just chatting with a colleague, I go into every conversation believing that they have something interesting to share if I just give them the opportunity-and they rarely let me down.
Related stories:
Building Genuine Connections: Tom Gerace on Why Brands Can Help Fix Our Empathy Problem
Tips for Interviewing: How to Set Someone at Ease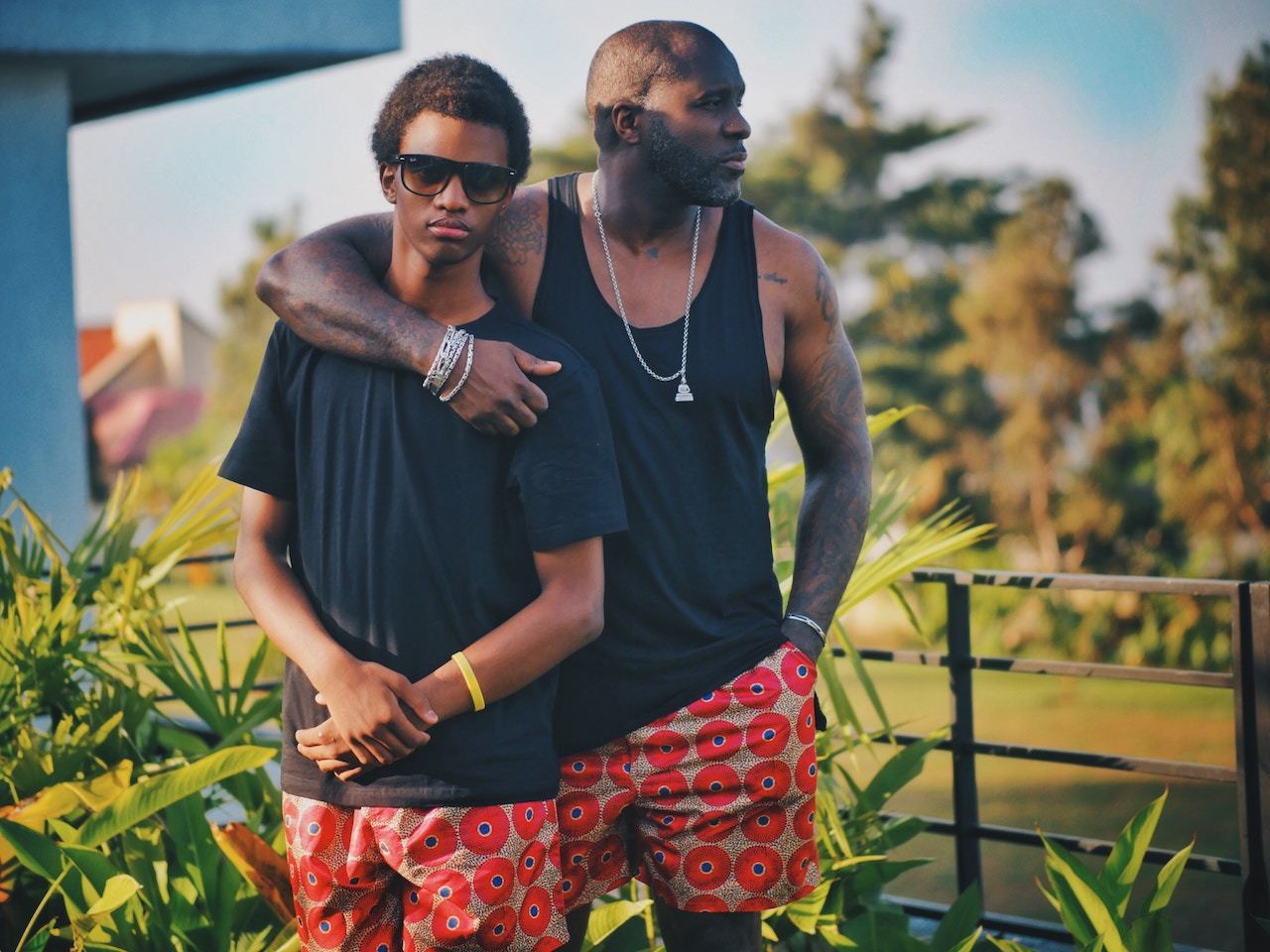 Image attribution: Kay
5. Own Your Strengths
From Joe Hebert, Associate Director of Editorial Services
My dad is a phenomenal networker and businessman-put him in a restaurant or an office, and he'll find a way to communicate effectively with anyone. Ask him to write a simple sentence, however, and he's about as effective as a bridge to Idaho. To summarize, you can be great at marketing, but sh*t at communicating your thoughts via written word.
Related stories:
Content Writing Tips for Non-Writers: How to Write Like the Wind
How to Coach Subject Matter Experts to Create Technical Content Worth Reading
6. Real Attracts Real
From Kate Dunham, Director of Content Services
My dad doesn't have a fake bone is his body. He defined authenticity for me before I even knew the word. He was a career entrepreneur and ran four successful business all in widely different industries. At each company, he was more than the owner, more than the CEO (though he never used that title and hated the idea of it). I watched how he was always transparent with his employees and his customers. He always told me there was no benefit to smoke and mirrors, and it would always hurt you in the end. It's always best to be honest and realistic and you know what, all the better when you over deliver. His employees respected and loved him for it-I attended enough company parties and employees' weddings and showers to know!
"Authenticity" is a word we use a lot in content marketing-so much so that sometimes it can feel disingenuous in itself. But my dad's advice has helped me navigate content marketing and always remember the "content" aspect, the real aspect-the stories we want to tell, not what we want to sell. We all know hard sells don't work, but it's easy to forget. People react to real, and I have my dad to thank for showing me that.
Related stories:
What Do Consumers Really Want When They Ask for Authenticity from Brands?
Decentralizing Brand Authenticity: How Giant Companies Get Personal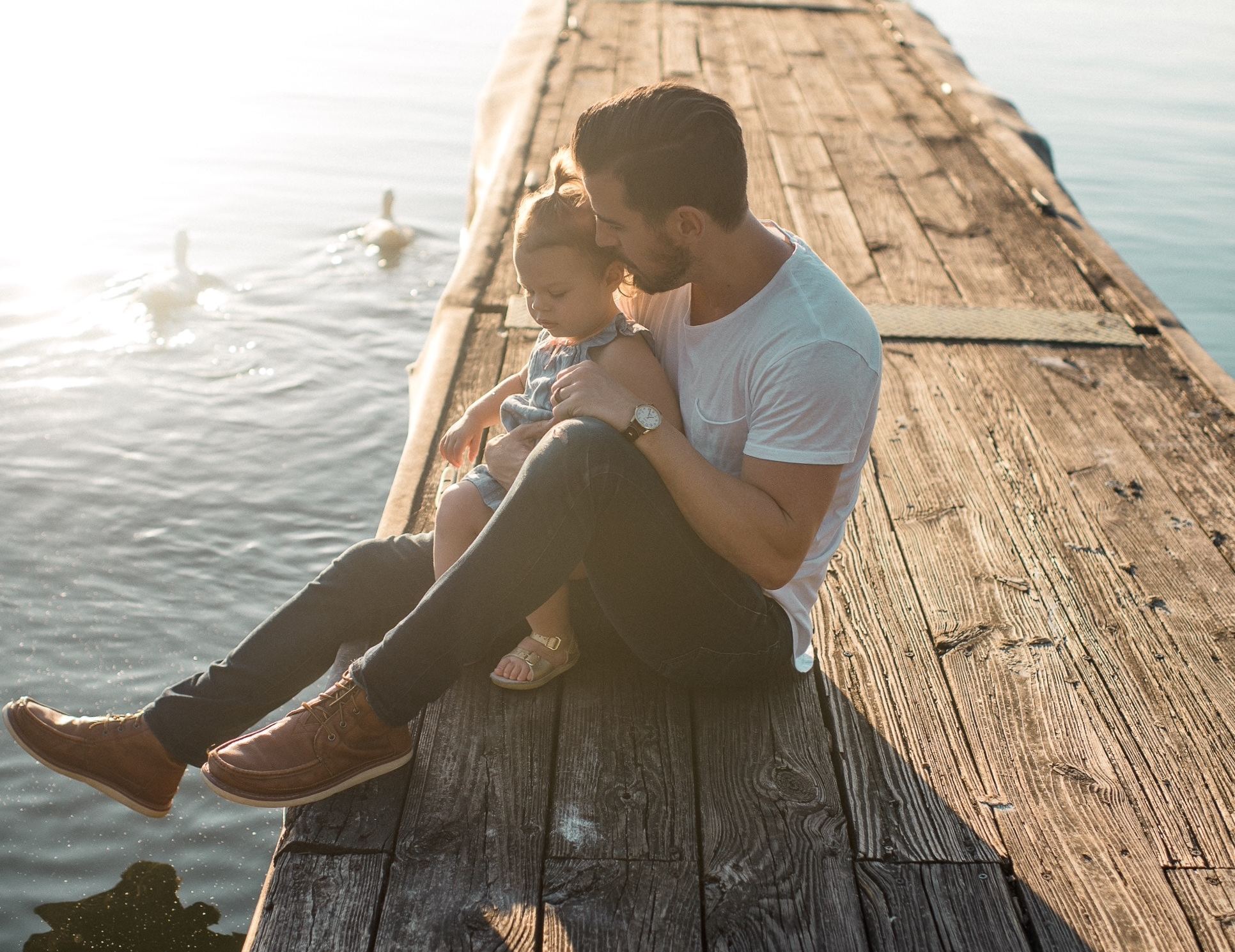 Image attribution: Caleb Jones
7. Relationship Building Always Comes First
From Ben Chamas, Associate Director of Editorial
My father was an educator for over 35 years, and he was a passionate and dedicated teacher. He had this wonderful ability to forge meaningful connections with his students-no matter how different they were from him or from each other. He did what he did for as long as he did because he genuinely cared about the lives of the people around him, and he worked to understand each and every one of them as individuals. In my career, this is probably the biggest lesson I carry from him. As content marketers it's our job to create stories that build relationships with a targeted audience. But we can't forget that real and varied humans are what make up that group of people. If we want our stories to truly connect with the whole of the group, then we have to first care enough to take the time to understand them as individuals.
Related stories:
Brand Storytelling: The Hook to Creating Emotional Connections in B2B Content
True Audience Development Happens When You Move From Simple Engagement to Lively Communities
How about you? Did your father teach you any marketing lessons that followed you into your career? Share the stories of your special relationships in the comments, but don't stop there. Pick up the phone, open the computer, or get in the car to drive to where your dad is and tell him how big of an impact he had on your life. He deserves to hear it.
For more stories like this, subscribe to the Content Standard newsletter.
Featured image attribution: Nathan Anderson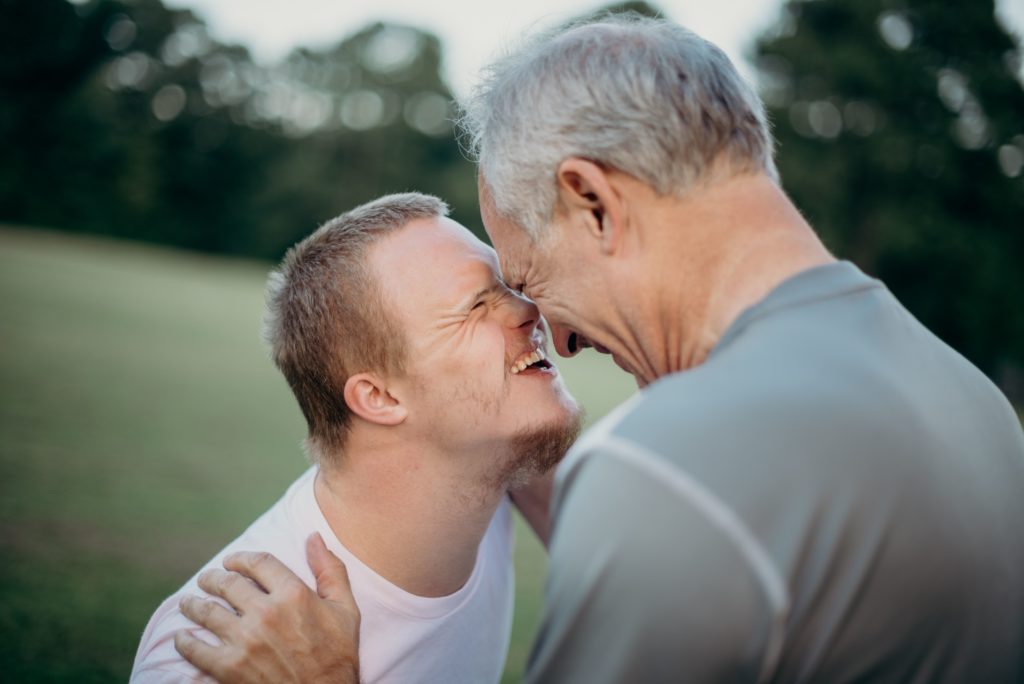 https://www.skyword.com/contentstandard/7-content-marketing-lessons-we-learned-from-our-fathers/
https://www.skyword.com/contentstandard/7-content-marketing-lessons-we-learned-from-our-fathers/
Erin Ollila