Creative Thinking
Change, Change, Change: Brand Storytelling Lessons and Wins From Cannes Lions 2019
By Taylor Holland on June 27, 2019
Cannes Lions is like the Academy Awards for marketers and advertising agencies-except that the Oscars highlight the most important films from last year, while Cannes Lions celebrates brand storytelling strategies and trends that will be important for years to come.
Even the award categories at Cannes Lions provide fresh insights into the ever-changing content marketing landscape. In 2018, Cannes dropped its long-standing Cyber and Integrated Lions (because most campaigns are now integrated and have digital elements) and added new categories that better reflect modern marketing, such as Brand Experience, Social & Influencer, and Industry Craft.
This year, Cannes debuted another new Lions category: Creative Strategy, which celebrates "the idea behind the idea [and] how strategic planning can redefine a brand, reinvent its business, and influence consumers or wider culture."
That is exactly what forward-thinking brands are trying to do-not just to increase traffic and sales, but to build their influence and their connections with consumers.
Which brands took home the top awards this year? And more importantly, what were the brand storytelling takeaways for other marketers? Let's start with something marketers already love: data.
Tell Data-Driven Stories
The inaugural Creative Strategy Grand Prix went to Volvo's "The E.V.A. Initiative," a campaign in which Volvo shares 40 years worth of research. Why would the automaker put proprietary data out there for the world (and its competitors) to see? To help keep women safe.
Volvo's data shows that female car-crash victims are more likely than men to suffer injuries, largely because automakers design vehicles based on data from male crash-test dummies. Volvo has already updated seats, airbags, and other features to make its cars safer for women. The brand hopes that sharing these insights with other auto manufacturers will help make the roads safer for all women, not just Volvo drivers. The report has been downloaded more than 11,000 times.
Tracey Follows, jury president for the Creative Strategy Lions, says the E.V.A. Initiative stood out because "it reached back into the brand history and found data to interpret in a new way." She adds, "This was merely the beginning of the strategy. They are going to build on this insight and this work."
Hack the Story
While Volvo told its own data story about gender bias, Black & Abroad used third-party data to change a story about racial bias. FCB/Six Toronto's "Go Back to Africa" initiative for Black & Abroad-which won the Creative Data Grand Prix-was inspired by one disturbing data point: At least once a minute, someone posts "go back to Africa" on social media.
Black & Abroad, a travel agency that curates experiences for black tourists, reframed this hateful and hurtful social media conversation. The brand's agency, FCB/Six, monitored social channels for the racist phrase and responded with beautiful images of Africa and African people, along with the hashtag #GoBackToAfrica.
"It hijacks real hate as it happens in real time, and then hyper targets it with art from African countries," says Yasuharu Sasaki, jury president. "In this digital age, we see a lot of negative fake news, but the Grand Prix tackled this issue in a bold, impactful way and changed the message."
Burger King also got the attention of its audiences in a creative way. The "Whopper Detour" campaign (created by FCB New York) offered the signature burger for just a penny, but only if customers ordered it using the BK app while in or near a McDonald's.
The most winning campaign this year, "Whopper Detour" earned Grand Prix Lions for Mobile and Direct, and took home the Titanium Grand Prix, which celebrates the industry's most innovative work.
David Lubars, jury president and chairman of BBDO North America, says the campaign won the Titanium Lion because, "It checks off all the boxes. It was flawlessly executed; it looks effortless; it's a future-facing tech hack; it had great sales results."
Embrace Social Activism
Gone are the days when brands could avoid politics and hot-button social issues. Today's consumers want and expect brands to take a stand on issues that matter. Edelman has repeatedly noted this trend in its annual Trust Barometer, and brought the point home with a special report released at the Cannes Lions, entitled, "In Brands We Trust?"
Trusting a brand "to do what is right" is now a major factor in purchasing decisions for 81 percent of consumers, according to the report. More than half (53 percent) believe brands have "a responsibility to get involved in at least one social issue that does not directly impact its business."
Marketers have gotten the message, and brand activism has been on the rise for years. Not only are companies taking a stand, but they're finding creative ways to do it. Among this year's Grand Prix winners were a blank newspaper, a book filled with tampons, and a pop-up supermarket filled with illegal foods-all of which made statements about issues that matter to their audiences.
That blank newspaper was how a Lebanese newspaper responded to a government shutdown. Publishing a stack of white paper sent a strong message: "If politicians aren't working, why should we?" The newspaper's editorial staff then encouraged readers to send their own messages by writing their own headlines and sharing them with politicians via social media. "The Blank Edition" became the best-selling edition the newspaper has ever had, garnered international media attention, achieved $5 million in earned media, and won the Grand Prix for Publishing.
The PR Grand Prix went to "The Tampon Book: A Book Against Tax Discrimination," a 46-page book stuffed with 15 organic tampons in protest of unfair tax laws in Berlin. The book, published by The Female Company, was only taxed at 7 percent, whereas tampon sales trigger a 19 percent luxury sales tax. Women in Berlin were outraged to learn about the markup, and the book sold out its first run in a day.
The Creative Effectiveness Grand Prix went to French supermarket Carrefour for a campaign that effectively changed legislation. For the "Black Supermarket" project, Carrefour installed "black market" sections in its stores and sold organic produce grown from farmers' seeds that were prohibited by restrictive EU laws. The supermarket chain then launched a full-scale marketing campaign highlighting its illegal activities and signed five-year contracts with local farmers. Partly as a result, the EU ratified the laws in May.
None of these campaigns told a traditional brand story. Instead, they called attention to important stories, proving that can be just as powerful with consumers.
Change How the Story Ends
Putting pressure on the government isn't the only way for brands to affect change. In some cases, they "just do it" themselves. Nike's "Dream Crazy" campaign featuring Colin Kaepernick took home two Grand Prix Lions-for Outdoor, and Entertainment for Sport- but the apparel brand also won the top awards for two innovative change stories: "Just Do It HQ at the Church" and "Air Max Graffiti Stores."
When the governor of Sao Paulo, Brazil, began erasing hundreds of iconic graffiti murals around the city, Nike found a way to support local street artists and increase sales in the process. In partnership with street art collective InstaGraffiti, Nike invited artists to update their existing characters with Nike Air Max shoes. Each week, a new pair of shoes showed up somewhere in the city.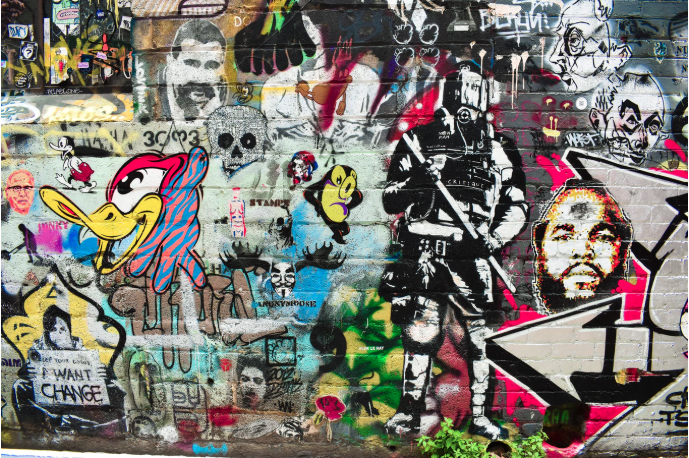 Photo attribution: Jase Ess on Unsplash
The only way for customers to place a pre-order was to visit the mural, log onto Nike.com to have their geolocation verified, and complete the purchase. Then, when the governor got convicted for the crime of erasing cultural heritage, Nike helped artists bring back six iconic characters that he had erased, all of them wearing Nike Air Max.
Taking home the Grand Prix for Media, "Air Max Graffiti Stores" helped increase Nike.com visits by 22 percent and earned the brand $80 million in social reach.
Nike also won the Industry Craft Grand Prix for "Just Do It HQ at the Church"-a community center meets basketball training facility that Nike built inside a renovated Chicago church.
The Industry Craft jury said their decision was unanimous. "What we were really impressed with was that Nike didn't try to splash logos all over it," says Trevor Robinson, founder and executive creative director at Quiet Storm. "It became a haven for these kids. If you grow up in a tough area, to find a place where you can escape the world and be kids for a moment, this is an amazing thing for Nike to have done. It was so tastefully done and, emotionally, it blew us all away."
Put another way: Nike didn't just change the story of this church, it may have played a role in changing the stories of some disadvantaged children. That's the kind of storytelling that wins both awards and long-lasting customer loyalty.
Nike wasn't the only Grand Prix winner that reimagined difficult stories. The Glass Lion for Change went to "The Last Ever Issue," a campaign where brand storytelling killed off a Polish porn magazine.
For the campaign, three companies-VMLY&R Poland for Gazeta.pl, Mastercard, and BNP Paribas-bought out "Twój Weekend," a popular pornographic publication, and released one last issue before shutting it down. But instead of explicit images, the final issue featured powerful Polish women who shared their own stories, combating the ideas of female sexuality that the magazine had been notoriously spreading. Now, that's positive change through storytelling.
Change the Game to Win the Game
The Cannes Lions has always recognized game-changing work, but change itself was practically the theme of this year's events. Winning brands changed stories, changed platforms, changed laws, changed lives, or simply changed customers' minds about where to get a burger for dinner. Either way, they set a progressive vision for the future and, in many cases, provided a roadmap to get there. That's not just marketing-it's brand storytelling at its finest.
For more stories like this, subscribe to the Content Standard newsletter.
Featured image attribution: Prince David on Unsplash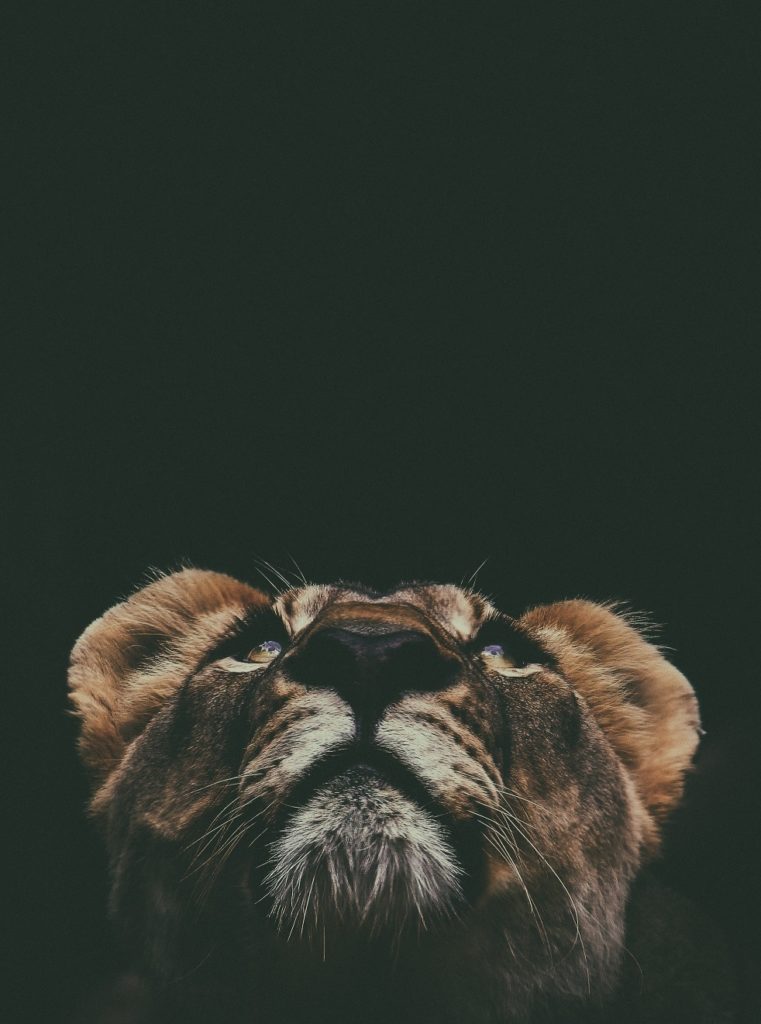 https://www.skyword.com/contentstandard/change-change-change-brand-storytelling-lessons-and-wins-from-cannes-lions-2019/
https://www.skyword.com/contentstandard/change-change-change-brand-storytelling-lessons-and-wins-from-cannes-lions-2019/
Taylor Holland