Content Strategy
Is Story-Making the Next Evolution of Brand Storytelling?
By Krystal Overmyer on April 11, 2017
People love stories. It's practically embedded in our DNA. Stories mean the difference between passion and disinterest, between moving an audience to their feet and slumping them over their desks in boredom.
As a marketer-and, more fundamentally, as a human-that's not news to you. You've been evangelizing the power of good brand storytelling for a long time. You know the importance of finding great storytellers and creatives to build a stronger relationship with your brand. And every story your company tells, whether based in video, writing, or audio, is top notch and compelling.
But stories are dynamic-and as people explore new mediums and engage with the world in innovative ways, they're becoming more immersive than ever before. In fact, according to one CMO, a new evolution of story is just appearing over the horizon.
Mastercard's Global Chief Marketing and Communications Officer, Raja Rajamannar, argued that brands should engage in story-making in an interview with Marketing Week. Of course, brands still need to tell stories-but Rajamannar believes the process of creating those stories should be an ongoing, participatory process with their audiences.
The Evolution of Storytelling
Mastercard's iconic "Priceless" campaign, launched over 20 years ago, is a perfect example of traditional marketing storytelling. The Priceless ads were emotional and memorable, pointing out how everyday purchases ultimately represent more meaningful moments. Who couldn't love the story of an elephant helping out an under-the-weather zookeeper? After all, it touches on the very real human experience of helping out a loved one in need.
Since the apex of those commercials, however, the world of marketing has shifted dramatically. As noted at Skyword's 2016 Forward conference, Mastercard's audience evolved into one that prefers experiences over things. The concept of gushing to friends about a new bag fell out of style. Instead, people began to share experiences-the food they ate, places they visited, friends they spent time with-online, through photos, video, and other digital interactions. Knowing that, Mastercard knew it needed to re-engineer its marketing efforts. Instead of "observing and celebrating priceless moments," Mastercard needed to shift to creating experiences for its audience.
In place of storytelling alone, Mastercard's Rajamannar argued, brand should engage in story-making. Brands can empower customers to make their own stories and experiences. If storytelling is one-way communication, story-making is a participatory process, inviting companies and customers to build a brand's story together.
"As the world becomes more experiential, every person alive today is a natural story-maker," Rajamannar said. "The desire for amazing experiences is bottomless. It's not enough to tell stories about priceless experiences. We need to align the stars for our consumers and help them create their own."
Storytelling vs. Story-Making
So how can brands augment their brand storytelling efforts to include story-making?
The childhood classic Mary Poppins offers some surprising guidance. When Mary and the children meet Burt the chimney sweep, he's drawing beautiful scenes on the sidewalk. That's storytelling. When the group jumps into the drawing-experiencing a fair, a carousel ride, and dancing penguins-that's story-making.
"Putting Mary's possibly questionable child-rearing capabilities to the side, it becomes apparent that Burt, in that moment, successfully moved beyond effective storytelling and went straight into superior story-making," wrote Todd Wolfenbarger of the Summit Group on Spin Sucks. "The scenes became real, the children became participants, and a powerful effect was unleashed."
Interaction and participation. That's what makes the difference.
Mastercard has worked to craft a content strategy along these lines. The Priceless Cities hub allows the company to tell stories and make experiences available to people all over the world. Card members can book a mother-daughter session with a Paris fashion designer, participate in a live cooking demo from a New York chef, or discover the origin of Samba in Rio.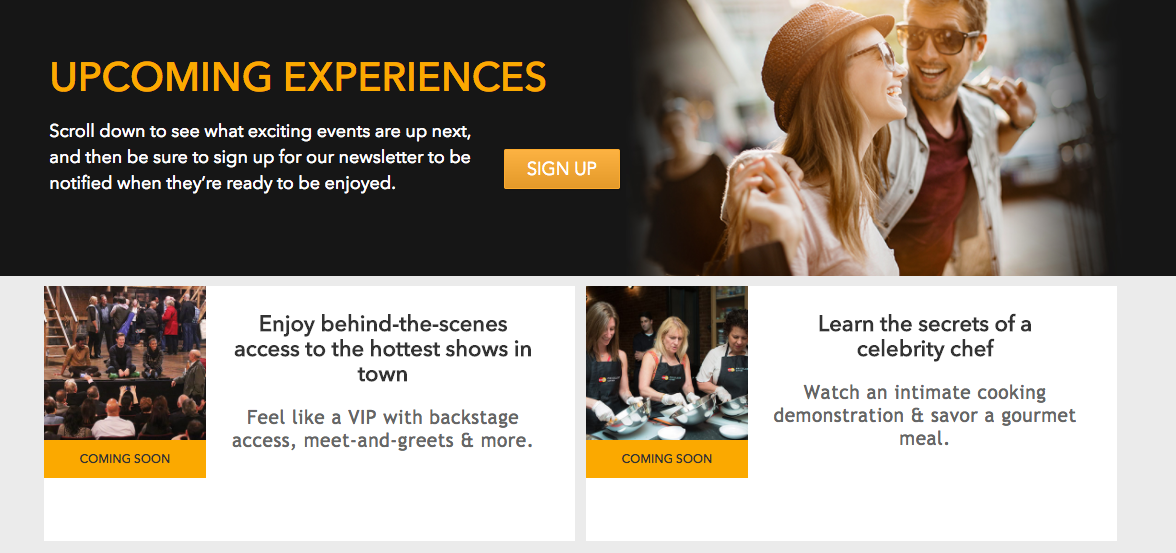 Other platforms include Priceless Surprises, which rewards lucky card members with unique, experience-oriented prizes; Priceless Causes, which helps card members contribute to a favorite cause; and Priceless Specials, its rewards program.
These efforts help the brand deliver on its promise of creating "priceless" experiences, while encouraging the customer to participate in the building of that message and story.
Story-making isn't a new phenomenon. In the early 1900s, Michelin created the Michelin Guide, a useful tourism and information guide for motorists that initially aimed to boost demand for cars (and, as a result, car tires). The Michelin Guide was content strategy and story-making at its finest: give motorists something useful and valuable and let them create experiences with the brand as the backdrop.
Today, the idea of using content to propel experiences gets new fuel from social platforms, mobile devices, and augmented and virtual reality technology. Simon Long, creative director of Intermarketing Agency, dubbed the trend "story-living" in an interview with The Drum. His agency is working with Adidas on experience-oriented marketing that transforms "everyday encounters into rewarding brand experiences." One project allows fans to customize their own shoes or browse the Adidas section in Harrods through a virtual environment.
These types of innovative and immersive experiences allow brands to live out their stories as an ongoing, evolving interaction with their customers. Ultimately, these types of stories are more effective because they feel more authentic. In the era of social media, transparency, and fake news, people have grown wary of traditional brand stories. Instead, customers are searching for brand interaction and experience.
Great storytelling is still as crucial to your content strategy as ever. Whether you're publishing written stories on a daily basis or regularly sharing impactful videos, the elements of story craft will still be crucial to building a relationship with your audience. But, as Rajamannar noted: "Research shows that consumers value experiences more than material goods, and that shared experiences connect us deeper to other people than shared consumption." Brands that can offer this type of personal, story-making experience will help bond customers with their brand in an ongoing journey.

Featured image attribution: Pawel Janiak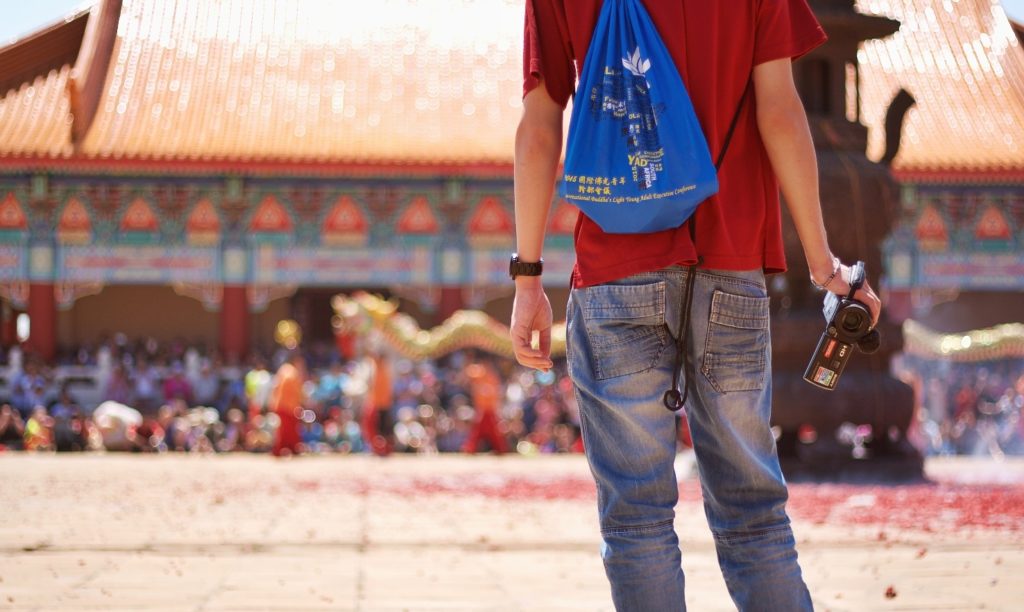 https://www.skyword.com/contentstandard/is-story-making-the-next-evolution-of-brand-storytelling/
https://www.skyword.com/contentstandard/is-story-making-the-next-evolution-of-brand-storytelling/
Krystal Overmyer