Content Strategy
Marketers vs. Media: Who Will Own the Content Marketing Platform of the Future?
By Jonathan Crowl on April 9, 2016
Publishing a blog post? Anyone can do that.
Building an enterprise content marketing strategy and pushing daily content out to a relevant audience? To put it bluntly: Good luck.
Publishing online content en masse is no easy process, even for experienced marketers—brand or media. Most media outlets require effective management platforms to support their work. But today's media landscape is hardly limited to newspapers and magazines. Alternative publications, including content and websites driven by enterprise brands, are producing a high volume of original content that also needs the services of a good content marketing platform (CMP).
A range of such products are available on the market, but a few companies are upping the ante and leading a content shift that has huge implications for media of all stripes. The Washington Post and Vox Media are two traditional media outlets that have recently made available their own CMP solutions, giving other publishers a chance to license the same platform.
This move is comparable to an automobile manufacturer licensing its car engines out to potential competitors; this decision to turn other publishers into customers signals some intriguing new trends that are headed for mainstream content publishing. The implications expand well beyond traditional publishers and affects any brand producing content for an online audience.
Expanding Media Footprints
Recent efforts to publicize these licensing opportunities is part of the race to get in the market early. As Harvard's NiemanLab notes, The Washington Post and, to a lesser extent, Vox Media, have already accomplished that: Their CMP licensing options have already been tabbed as representative of the coming media shift, although several other media-backed platforms are also available.
Soon, other publishers will have to choose whether to build their own platforms or license an existing software. Recently, smaller publications like The Awl and The Hairpin have migrated over to Medium, which seems to be primary business goal for the growing tech company. If they build their own, they'll have to decide whether to use it exclusively as their own, or license it out to other publishers.
Despite the outsider perspective that such a deal could backfire by lending help to competing imprints, there's an easy strategy that can avoid conflicts of interest while still building a new revenue stream. Withholding a CMP is more likely to scuttle a business opportunity than create a new type of liability.
The Washington Post has a strong product they know could help other publishers, including many outlets that have no direct competition with the newspaper. By making its own CMP available to those publications—The Washington Post has already made it available to eight college newspapers, as well as Oregon-based alternative newspaper Willamette Week—The Post is able to add a new revenue stream while piggybacking on the success of other publications helped by its technology.
It's not entirely different from how Amazon supports third-party sellers. Those sellers get access to Amazon's selling platform and unrivaled consumer audience, and Amazon maintains its position as the center of the online retail world—all while adding revenue.
Building Products, Not Profits
As Washington Post CIO Shailesh Prakash explained to Ad Age, the company's CMP—named Arc—is not currently concerned with profits. Profits are an ultimate goal of the product, of course, but short-term goals seem to be focused more on enlisting new users and building a clientele.
The reasoning here is clear: With relatively few entrants in the market—particularly brands with a strong media reputation—The Post has an opportunity to set roots before additional competition enters the space. Capturing a large market share will ultimately lead to greater revenues, so long as the CMP follows through on its promises, which include not just publishing management tools but analytics and other resources to make publishers more formidable entities online.
The Post's pricing strategy for Arc is scalable: Licensing has no up-front costs, but is paid for according to traffic, storage, and other related professional needs serviced through the platform.
Setting Sights on Advertising Content
One interesting application of content platform technology is hinted at by Vox Media, which has already dipped its toes into similar platforms for advertisers. Ad Age notes that Vox CEO Jim Bankoff has his sights set on leveraging CMP solutions for ad content creation. Efforts to enter the CMP space are being driven "not only improve the products that we're creating with our brand names on them, but how we think we can leverage those capabilities to other entities, particularly in the advertising realm."
In other words, the same features designed to support effective online content—publishing tools, analytics interfaces, and distribution support—could also help advertisers create more effective, high-performance digital advertising.
If Vox is able to realize that opportunity and build a successful platform for driving ad development, the market will be opened even wider.
The key for Vox, The Washington Post, and every other competitor attempting to enter the CMP space—is building and selling a product that is more than just an upgrade over past iterations of the same technology. More than being an interchangeable platform, both companies want to instill their software with a quality of service that users will find indispensable. Their backgrounds as media companies offer a leg up in this regard, particularly when it comes to content amplification and other performance metrics that are critical for any media brand.
In that way, enterprise brands could benefit from the services and features offered by a media CMP. Whether or not brands choose to use media CMP solutions to run their own content marketing, competition is always a good thing, and increased CMP options will inevitably push these software solutions forward.
Some companies may choose not to go with one of these alternatives. Brand leadership may conclude, for example, that the analytics tools are the most important selling point, and that a marketing-first company is better suited to provided these services. Media companies aren't overextending themselves with their platforms—they're merely applying their experience to new tech opportunities—but as latecomers to a service that already has several proven industry leaders, it's unclear whether their skill sets will translate to the digital marketing industry.
Nevertheless, media companies have incredible track records when it comes to publishing and finding an audience. That's a unique selling point, and if customers buy in, it will determine the course of the content marketing platform industry.
Want to learn how Skyword's content marketing platform can drive leads and generate ROI for your brand? See how we do it.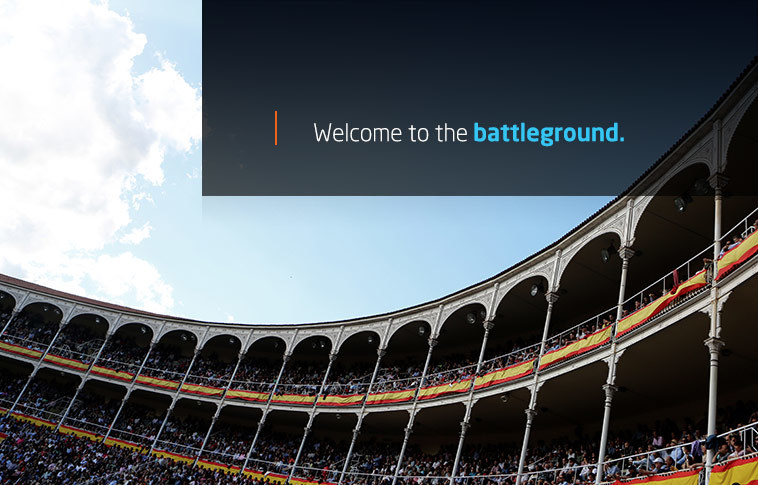 https://www.skyword.com/contentstandard/marketers-vs-media-who-will-own-the-content-marketing-platform-of-the-future/
https://www.skyword.com/contentstandard/marketers-vs-media-who-will-own-the-content-marketing-platform-of-the-future/
Jonathan Crowl