Content Creation
How to Approach Content Marketing After the Coronavirus and Deliver Dynamic Campaigns
By Skyword Staff on May 28, 2020
As businesses shift from survival mode to recovery mode, one thing is certain: Not everything will return to the way it once was. In fact, COVID-19 has accelerated preexisting trends that will reshape how we market and operate in a post-pandemic world.
One example of this is digital media investments, which increased out of necessity due to event cancellations and store closures. Although Forrester and other analyst firms have long projected an ongoing rise in digital marketing budgets, this growth will likely surpass everyone's expectations following the coronavirus. According to recent data from McKinsey, consumer and business digital adoption have "vaulted five years forward" in about eight weeks. Nearly overnight, the digital content marketing landscape has undergone an evolutionary leap—and there's no going back now.
But are there other temporary measures that'll become permanent fixtures in marketing going forward? And what behaviors will set brands up for long-term success? We canvassed the Skyword team to bring you this list of key areas to focus on as you adapt your marketing processes, customer relationships, content creation, and team operations over the next 12 months.
Marketing Processes
Your events and direct marketing will rebound slowly, but you can't wait to build a strong sales pipeline. With so much at stake, marketers have to decrease their dependence on traditional outbound tactics and lean heavier into the creation of sustainable inbound strategies. With that in mind, here are the actions you'll want to prioritize during this stage of business recovery.
Invest in SEO
"SEO is finally going to be as important as it should be. Why? For marketers, it's cost-effective. We now have tools to pinpoint the terminology audiences use to find content and the topics they're interested in. In other words, there's a significant amount of information that's available to us, which can be evaluated and applied to optimize brand strategies. This data is extremely valuable because it tells us what content audiences are choosing, when they're seeking it out, and how they're engaging with it." — Heather Pidgeon, vice president of professional services.
"SEO, SEO, SEO . . . Seth Besmertnik hit the nail on the head in his article about the ongoing focus on SEO. Brands are losing budget but not getting commensurate relief in the goals they need to accomplish. With SEO still the single most cost-efficient way to engage with audiences, brands will continue to put time and attention here. Besmertnik frames the value of SEO well when he says, 'Your content and SEO are like bonds (high-yield/low-risk ones). You invest today. You begin to get yield today. If you execute well, you continue to drive value for many years—without making any further investments.'" — Andrew Wheeler, chief customer officer.
Engage and Rebuild Your Digital Subscriber Base
"Newsletters are going to be a really important medium for instilling customer reassurance. Companies can't just go back to pushing the same product-centric emails that they did before. Also, some companies—especially B2B—may have a smaller newsletter subscriber base now. After all, people who lost their jobs may have subscribed to these newsletters with work email addresses that are no longer active. Brands are going to have to do an immediate assessment of this channel to see how effective it still is, as well as double down on strategies to build up their subscriber base." — Scott Ludwig, vice president of professional services.
Create Sustainable Ways to 'Show' without the Show
"Conferences will start back up again, but marketers have to seek out more instant and ongoing methods to bring their products and services to life for customers. We'll see fewer marketers putting all their eggs in the live events basket to generate quality leads, and more marketers using customized video content and intimate, interactive workshops to engage their customers and prospects digitally." — Sam Koenig, demand generation director.
Market Through Your Distributors
"We'll continue to see more people shy away from brick-and-mortar locations until there's the reassurance of a vaccine that's widely available. Until then, brands need to think about how they're getting marketing content into the hands of the channel and retail partners that their customers trust. Engaging and incentivizing these resellers, those who have tried-and-true distribution centers geared toward online buying, early on will have a big impact on recovery success."— Scott Ludwig.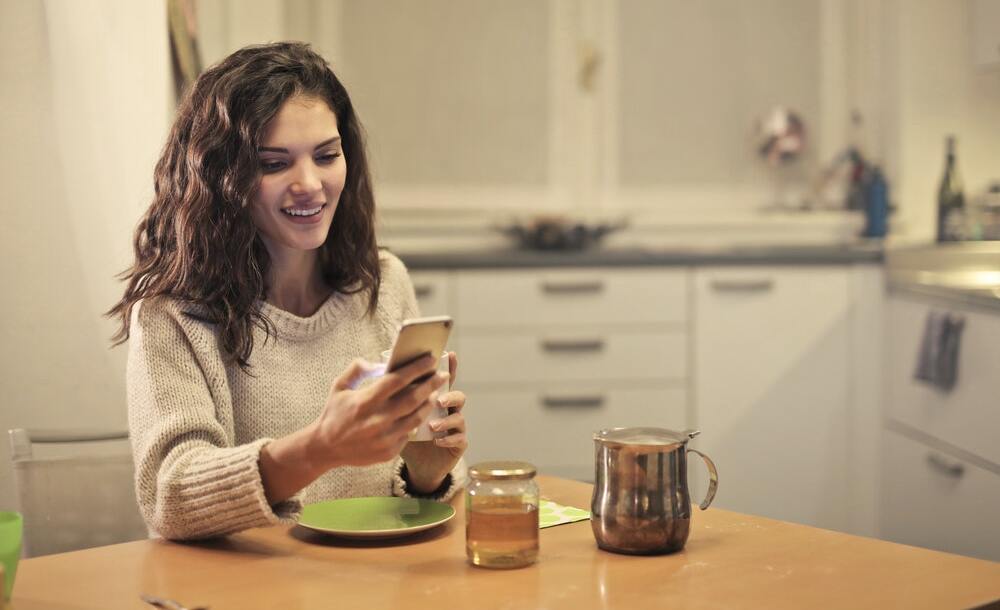 Image attribution: Andrea Piacquadio on Pexels.
Customer Relationships
Brand empathy and authenticity have come front and center throughout the pandemic. The spread of good vibes marketing has been lauded, while brands putting out tone-deaf messaging are getting panned. This is symptomatic of a sharp uptick in trust-based decision-making among consumers. In a 2019 Edelman Brand Trust Survey shared by AdAge, 81 percent of respondents said they need to trust a brand before doing business with them. As you reassess your customer touchpoints and communications, here's what you can do to forge deeper relationships with audiences through your content.
Practice Empathy at Scale
"Coronavirus and its aftermath might push content marketing to be more human-centered than product-centered, which it always should have been. In the early days of this crisis, the weakest content marketing came in the form of 'we're here for you' brand promotional essays, and the best looked more like hurriedly compiled emails with repurposed tips on ways to cope. Folks are exhausted with the former format, but they're thirsty for the well-timed, earnest help offered by the latter approach. Will this turn into a lasting new way for content marketers? With any luck, yes."— Len Lee, content services manager.
"I've encountered two breeds of brands during the pandemic: those that say they care about me, and those that make me feel cared for. The former have hammered me with assurances that they're 'here for me during this unprecedented time.' The latter have deepened trust through content that's genuine and relevant, unfettered by CTAs cajoling me to buy, buy, buy. When we emerge from this enforced hibernation, I hope marketers will remember that empathy, authenticity, and compassion can nurture long-lasting brand engagement better than empty promises or a list of product features." — Deirdre Ilkson, senior director of editorial.
Maintain Transparency with Your Audience
"Consumers will remember the brands that approached messaging the right way, whether that's opening up in a vulnerable way about what's happening to their business and sharing their worries or acknowledging their role in all of this—beyond the services and products they offer. Successful brands will continue to share with customers how their business is affected and evolving as a result of this global pandemic." — Joanna Guberow, professional services director.
Cater to Your Customer's Agenda
"Creating audience-centric content will be a more genuinely appreciated approach, rather than just an industry buzzword. Some have understood its value for years, but others are just now discovering that they truly have to consider their audience's needs, interests, and real-life circumstances in order to create valuable content for them. During the pandemic, marketers had to switch their tactics to only sharing information relevant to our current situation, and I predict that mindset will help them better understand why an audience-centric content strategy is a valuable long-term approach." — Christine Kayser, professional services director.
Earn Audience Trust with Authoritative Content
"In times of uncertainty, having a trusted resource is more important than ever. Creating more value-driven content experiences for customers is something businesses must begin doing immediately. Delivering tangible value by providing customers content that includes clear action items, next steps, and expert advice that they can implement today will help brands transition from just a logo to a go-to resource." — Marco Caparrotta, professional services senior manager.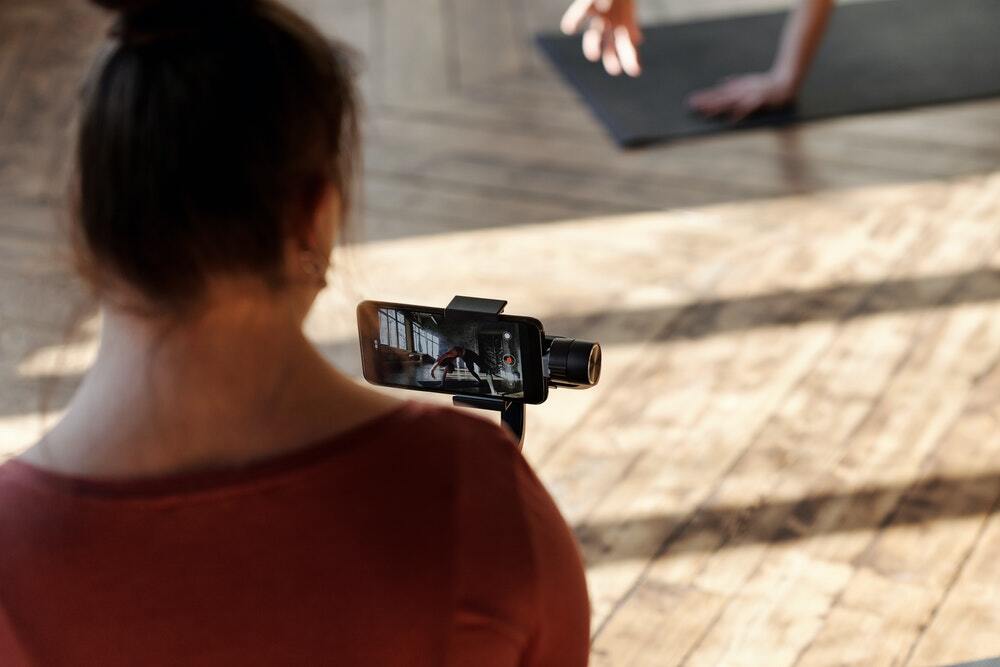 Photo attribution: Cliff Booth on Pexels.
Content Creation
In a crisis, we're forced to dial down perfection and turn up prioritization—i.e., we can only focus on what's truly essential. Being laser-focused on creating meaningful content with minimal resources has helped brands come to terms with what they really need to sustain quality content, crisis or no crisis. Here are some of these must-haves for effective content creation.
More Sales Enablement Content
"It will be critical for sales, account management, and marketing to work in sync to shorten sales cycles and recognize new revenue more quickly. Marketers need to double down on the curation of content for sales enablement, targeting key customers with data-backed proof that their services deliver value. At the same time, marketing will be activated to help convince existing customers that the value they've derived is worth the ongoing investment." — Casey Nobile, thought leadership consultant.
High-Quality, Low-Budget Videos
"Some of the most successful freelance video production teams are nimble as all get-out; they can build amazing pieces for clients with a small crew and detailed creative preparation. Brands of all sizes were already starting to realize the quality they can achieve when a small budget is aligned with attention to detail. Now, I see friends, colleagues, and producers in my network making clear their availability and willingness to make projects work within social distancing guidelines and with far fewer resources. I encourage marketing leaders to take the opportunity to experience the quality that lower-scale, efficiently executed visual content can bring." — Tom Sanford, digital production director.
Diverse Content Strategies
"Communicating solely through written content isn't enough. It's important that we connect with audiences in the ways they prefer and that are the most convenient for them. Brands have to adapt quickly to a more diversified content strategy. Repurposing content lets you make the most of every marketing dollar and helps you reach more members of your target audience. This can be as simple as transfering great information from a blog into a video or sharing podcast takeaways in an engaging infographic. — Heather Pidgeon.
A Strong Network of Freelance Creatives
"I think brands realize just how committed and invested their creative community is to step up and provide front-line industry analysis when duty calls. Although marketers were strapped for resources over the last few months, many contributors in our network reported an increase in assignments—quick turnaround pieces on how to handle life during and after the pandemic. This just goes to show what can be achieved when we make freelance creatives a part of our team and give them a seat at the table. Those freshly created assets helped brands stay connected to audiences through the crisis, and will continue to deliver ROI over the long-term." — Molly Conicella, associate director of community management.
Related: 4 Tips for Onboarding Freelancers So They Get Your Brand Standards Right.
Fast Data to Understand Audience Needs
"What people think about and care about are different in the pandemic, so it doesn't make sense to ignore that in the expression of our marketing strategies. Having competitive intelligence and data about what is being searched, consumed, and shared on digital sources is critical to adapting to any change in the market. The longer it takes to adapt, the more ground we lose to competitors. Brands will continue to use fast data to give their editorial teams the context they need to create more relevant content, while others scramble to make sense of the conversations happening around them." — Blaire Kotsikopoulos, associate vice president of data analytics.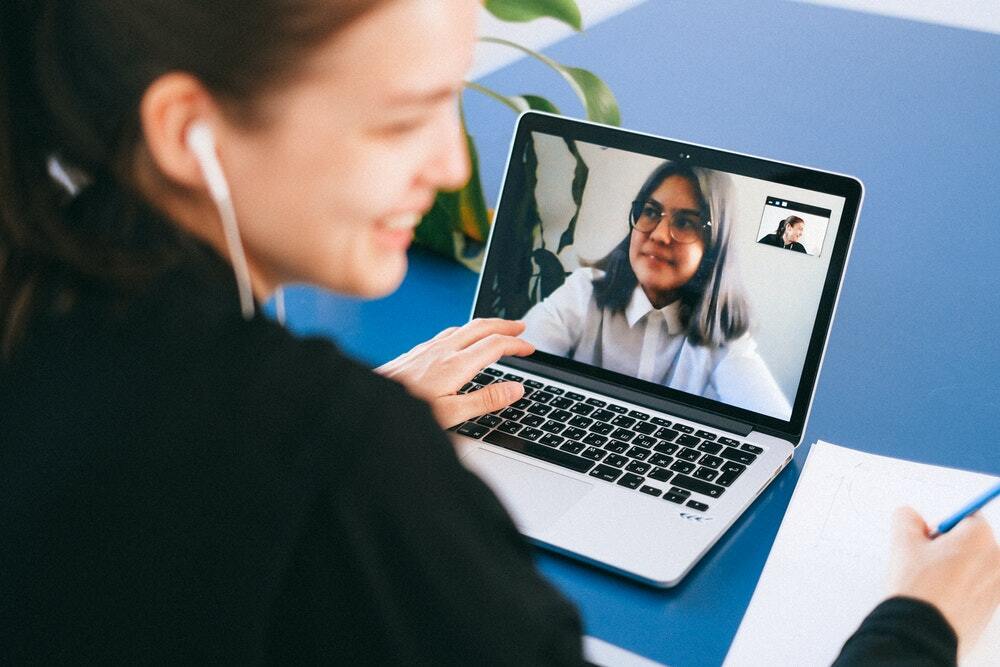 Photo attribution: Anna Shvets on Pexels.
Team Operations
For better or worse, crises test the strength of our team relationships and company values. Here's how our executive vice president of business operations, Pamela Coleman-Davis, framed the task at hand: "Our challenge as leaders will be to show teammates how to move through adversity, stay focused on growth, and achieve goals in this time. We have to lead beyond projects by focusing on understanding what people need to perform at a high level."
She recommends that brands let their values be their North Star as they rethink their processes and problem-solve for the future, while also:
Addressing opportunities to improve: "Businesses will need to step up continuity plans to address single points of failure. Cross-training and documentation deserve a second look, as do the ongoing learning opportunities we provide for our employees."
Considering learning management tools: "Online education, while already popular and increasing in adoption, will continue to see a surge as more and more proof points show how learning can be optimized through virtual experiences. Teams have to prioritize adopting and developing robust training curriculums using these tools in addition to hands-on learning."
Overcommunicating: "Communication is the single thread to everything. You have to continue to turn this way up so that teammates are seen and given the opportunity for their voices to be heard. Multiple forms of communication are best to ensure you are reaching out to the employee population in ways that are digestible and resonate with them."
Emphasizing individualized management: "The sudden and dramatic blurring of personal and professional lives has been a challenge, and this affects different personalities differently. More one-on-one sessions with individuals rather than large groups will help leaders continue to better tune in to individual needs and develop individualized plans."
Setting employees up for success: "We will see the acceleration of human resources policies that shift how companies look at and invest in the whole employee. Encouraging self-care and enforcing healthy boundary-setting is important at this time, but time off and work flex-time policies will get a fresh look overall. We should see an increased focus on the mental and financial health of our employees going forward."
While no one can truly predict what the future holds for content marketing, we know one thing to be certain: No matter your budget or industry, focusing on improving your processes, content creation, customer relationships, and team operations is essential to craft and execute a highly effective strategy.
For more stories like this, subscribe to the Content Standard newsletter.
Featured image attribution: Helena Lopes on Unsplash.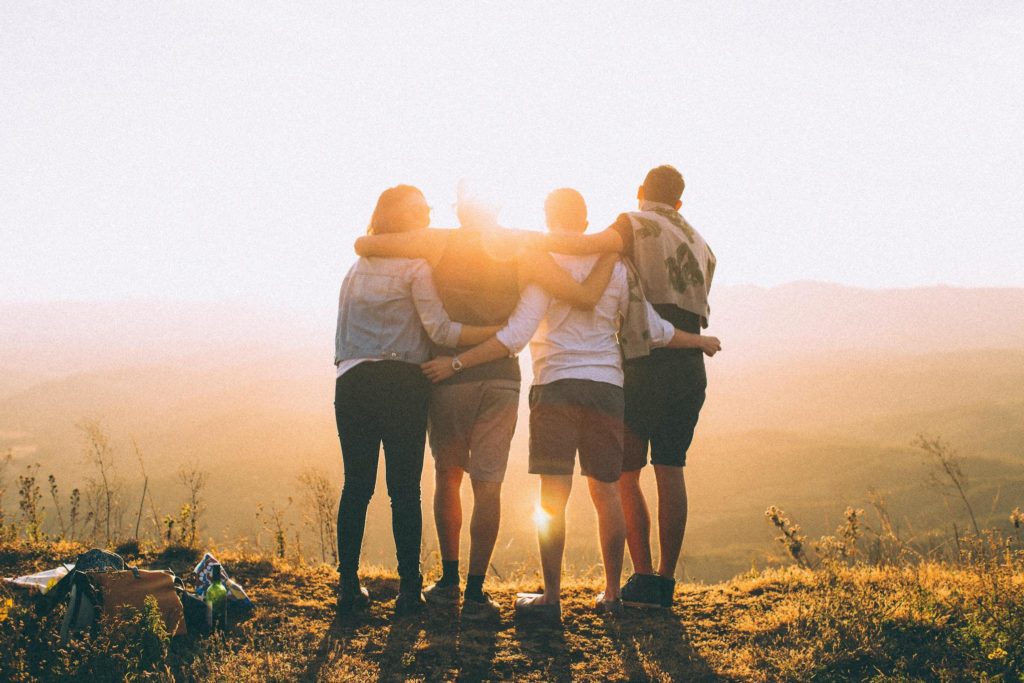 https://www.skyword.com/contentstandard/how-to-approach-content-marketing-after-the-coronavirus-and-deliver-dynamic-campaigns/
https://www.skyword.com/contentstandard/how-to-approach-content-marketing-after-the-coronavirus-and-deliver-dynamic-campaigns/
Skyword Staff