Content Strategy
How to Integrate Email and Social Media Into One Seamless Marketing Strategy
By Bernie Smigel on July 2, 2019
I
Social versus email. Marketers perpetually debate which channel is more effective. But, really, there's no clear winner. Each channel brings its own strengths to a content marketing strategy.
Email is direct, targeted, and inspires action. Social media serves as an ever-present online platform that builds brand identity and encourages conversation.
You could opt for just one of them, or let them operate independently of each other.
But when you integrate email and social media, letting the two channels support each other, that's when the real magic happens.
These channels share a space in the brand awareness and loyalty phases of the marketing funnel, which means a content marketer can mix a social media strategy with email efforts if they know the ways in which the channels can seamlessly overlap.
Long gone are the days where you had to keep email and social on separate silos. Keeping in mind the strengths of each channel, these integration methods can help you tie all of your content marketing efforts together in a captivating way.
Use Social Media to Build Your Email List (and Vice Versa)
When someone follows your brand as a social media fan, they're just the type of supportive consumer that's likely to entrust you with something sacred: their email inbox. Chances are they'll want to stay in the know through your email blasts-they just need to know that you have one.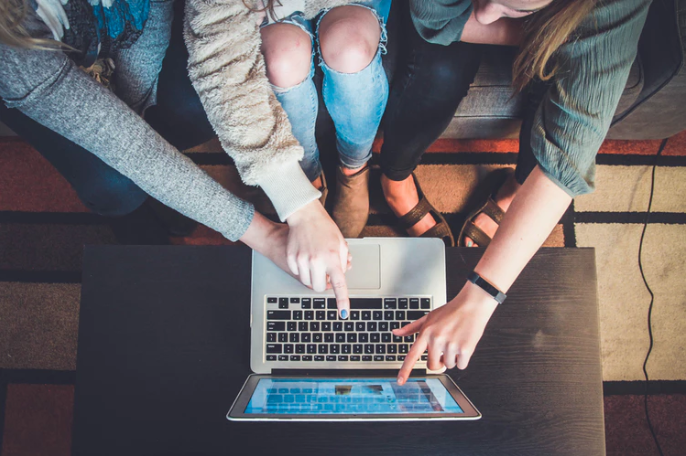 Photo attribution: John Schnobrich on Unsplash
For starters, run a lead generation ad on Facebook to build your email list through integration with Zapier, honing in on your current social media followers. This is especially helpful if you're building your email subscriber list from scratch. These ads come complete with a "subscribe now" button-a clear call to action (CTA), making them far more effective than a boosted post that only links to your email subscription form.
On the flip side of the brand loyalty coin, an email subscriber is more likely to want to follow you on Facebook, Twitter, and Instagram. So be sure to include social media icons in the footer of your email template.
Maintain a Consistent Voice, Tone, and Visual Identity
It may seem like content marketing 101, but it becomes even more important when you integrate email and social media: Your content, from phrasing to color to imagery, should appear to be cut from the same cloth across all of your channels.
If you're drafting an email promotion dedicated to, say, a new software update, and your campaign is flooded with technical details, you'll want to make sure your social media presences reflect that same air of sophistication. Posting photos of your employees goofing around can seem endearing, but it also runs the risk of turning away someone who's looking to invest in your brand.
So whether you've determined that your brand voice is more formal and stately or lies on the casual, aloof side, a defined and consistent brand identity should be a constant consideration-especially when you integrate email and social media.
Give Social Media Contests Their Own Email Promotion
Social media contests have long been known to stir up engagement, and when you bring email into the picture, you can further maximize participation and generate even more buzz around your brand.
According to OptinMonster, 60 percent of consumers subscribe to an email list just for potential promotions and discounts, while only 20 percent follow brands on social media for the same reason.
So, clearly, email still works for reaching a large audience of consumers. But now that you've got their attention, don't waste their time. In your email promotion, be sure to clearly outline the rules and details of your contest. Also, take this opportunity to encourage social media follows with a clear CTA-"Like us on Facebook" or "Follow us on Instagram" are simple, tried-and-true formats.
If someone is subscribed to your email list in hopes of a special offer, count on them to be among the most likely to engage with your brand in a social media contest or sweepstakes. Yes, offering a prize comes with an up-front cost, but the brand awareness you'll gain when loyal fans enter and share your contest can generate the ROI that makes it all worthwhile. So meet these consumers where they are-on email and on social.
Spread the Word About Special Events and Deals Through Both Channels
If you offer a promotion by email, it's a good social media strategy to create a boosted Facebook post for the same promotion. Not only will you cast a wider net in hopes of attaining leads, but you'll also be able to see where your audience is more likely to respond.
Additionally, comparing the results of these campaigns can inform future adjustments in your integrated content strategy. Use similar language, perhaps by pulling and tweaking a sentence or two from your email campaign to use in your Facebook ad, to maintain a consistent brand identity.
Feature Your Audience's Social Media Photos in Your Newsletters
Another way to integrate email and social media into one universal strategy is getting your followers involved. By featuring a simple grid of images they've shared with your brand in your newsletters, it can be a fun way to freshen the format up and take the vibe from salesy to approachable.
By going a step further and encouraging followers to send in and share their photos, via email or through a branded hashtag, you can increase engagement even more. If you don't have a branded hashtag already that you encourage your social media fans to use, decide on one.
It could simply be your brand name, but check that there aren't already a plethora of photos tagged to it that are unrelated to your company-this is more likely if your brand name is a common word. Decide on a unique one, and once you've received the thumbs up from your whole marketing team, let that be the hashtag that you encourage your fans to use to get your attention.
Image attribution: Eaters Collective on Unsplash
Be sure to give credit when sharing these photos though, using their Instagram handles optimally or their name, and then encourage your email subscribers to join in on the fun. Using language along the lines of, "Want to be featured in our next newsletter? Post your photo on Instagram and tag us with the hashtag . . . " can bring captivating user-generated content right to you.
Remember, whenever someone shares a photo on your behalf, it raises brand awareness. So cultivate relationships with current followers to keep your brand top of mind: Really, it's a win-win-win.
Social media and email marketing should-and easily can-work together toward achieving common marketing objectives. If you're handling both channels in-house, this is as simple as maintaining a robust content calendar with your initiatives planned out weeks or months in advance. Be sure to include any new blog and social media posts, as well as email newsletters and promotions.
If you have an agency taking the reins of one or both channels, constant communication is key to ensuring that every contest, campaign, and promotion has coordinated real estate in social and email-and that these channels continue to work in harmony.
For more stories like this, subscribe to the Content Standard newsletter.
Featured image attribution: Patrick Tomasso on Unsplash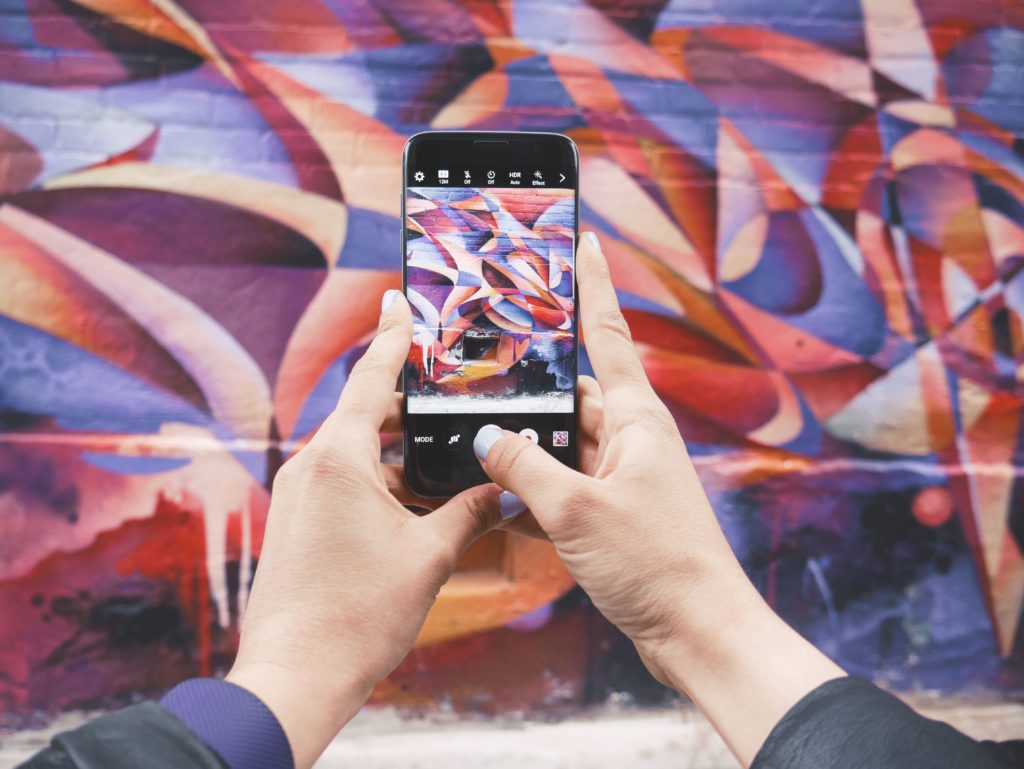 https://www.skyword.com/contentstandard/how-to-integrate-email-and-social-media-into-one-seamless-marketing-strategy/
https://www.skyword.com/contentstandard/how-to-integrate-email-and-social-media-into-one-seamless-marketing-strategy/
Bernie Smigel