Social Media
Social Media Algorithms in 2019 Mean Paying to Play. Here's How Brands Can Still Stand Out
By Lauren McMenemy on June 10, 2019
Let's face it: You've had to pay to play on social media for a long time-long before Lush got fed up and exited all platforms.
The beauty brand's United Kingdom arm halted all its corporate social media posts in April, announcing it's "tired of fighting" with social media algorithms in 2019 and doesn't "want to pay to appear in your newsfeeds." The announcement sparked debate across the marketing world, with most conversations centered on two points: Going quiet on social is a dangerous game for such a customer-centric brand, and that paying to play is nothing new.
"Somewhat ironically, it has been described by Lush as a bid to 'open up the conversation' between the brand and its customers," writes Nikki Gilliland for Econsultancy. "While ads certainly do alienate and annoy a percentage of users, it is something of an assumption to suggest that its entire audience would be against them, too. Even if they are, it is also quite the leap to go from an anti-ad stance to removing its social media channels entirely."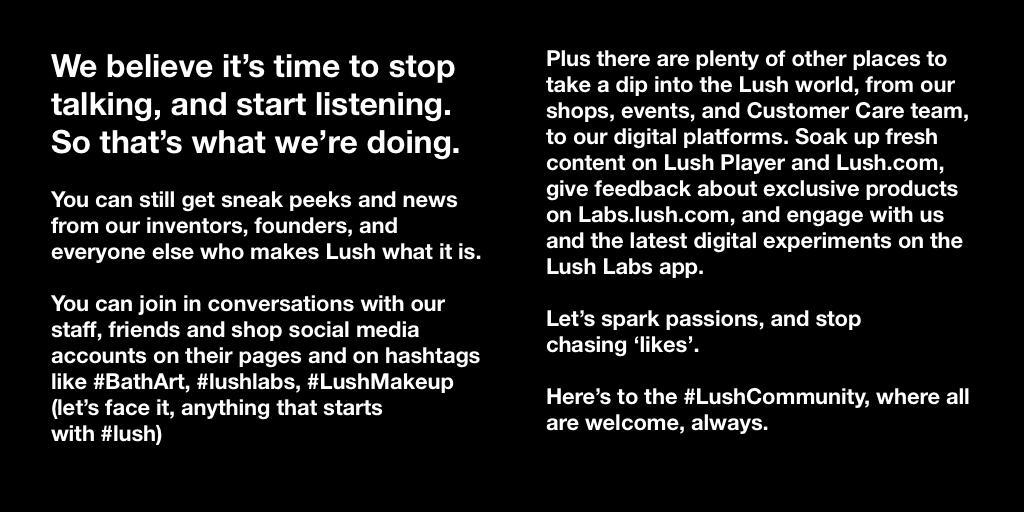 Image: Lush announced its departure from social media on social media.
Charlotte Rogers, writing in Marketing Week, isn't surprised that Lush would take a stand, given its fiercely independent spirit. But she also questions the pullout: "As a brand with a strong campaigning history, driven by social advocacy and connecting with a diverse community of people, walking away from arguably one of the largest and most democratized forms of communication instantly feels like a mistake."
"Yes, there are big problems with social media, from brand safety fears and harmful content to Facebook and Google's digital dominance," she continues. "It is admirable to want to build one-to-one connections with consumers and cut ties with the algorithms driving so much of digital marketing, but is it worth risking the wider business to achieve this?"
The People versus the Algorithm
Social media algorithms in 2019 are all about connecting people and deprioritizing the organic reach business Pages used to enjoy. As Facebook founder Mark Zuckerberg said when announcing the platform's algorithm changes last year: "Recently we've gotten feedback from our community that public content-posts from businesses, brands, and media-is crowding out the personal moments that lead us to connect more with each other."
In the nascent days of businesses on social media, those that were consistent could enjoy almost one hundred percent newsfeed exposure; these days, that's down to less than two percent. To ensure your post is seen by at least some of your audience, you'll need to add social advertising spend to your budget-as much as three times the cost of creating the content in the first place, according to some experts. Social media advertising spend in the United States is expected to reach $18.4 billion in 2019.
Social media is still an incredibly important tool for marketers: It's where your customers and potential customers are, after all. It's vital to have a presence there and to invest, both in terms of time and money, in order to get the most out of social media platforms.
Organic versus Pay-To-Play
First, some definitions. Organic social media is content that's posted without any money spent: your general posts, the videos and images you share, and the chats you have with your customers. This social media activity is ideal for community management-you don't have to spend a dime to hear what people are saying about your brand.
Paid social media is when you literally pay a platform to favor and give more attention to your posts. This can come in the form of sponsored posts, boosted posts, or targeted advertising that appears somewhere specific for a user, such as a prominent spot in their feed.
Social media used to be all about organic reach. But as more people join the platforms, which are only getting bigger and bolder, businesses need to make more money for shareholders and, in turn, organic has been deprioritized in favor of paid social.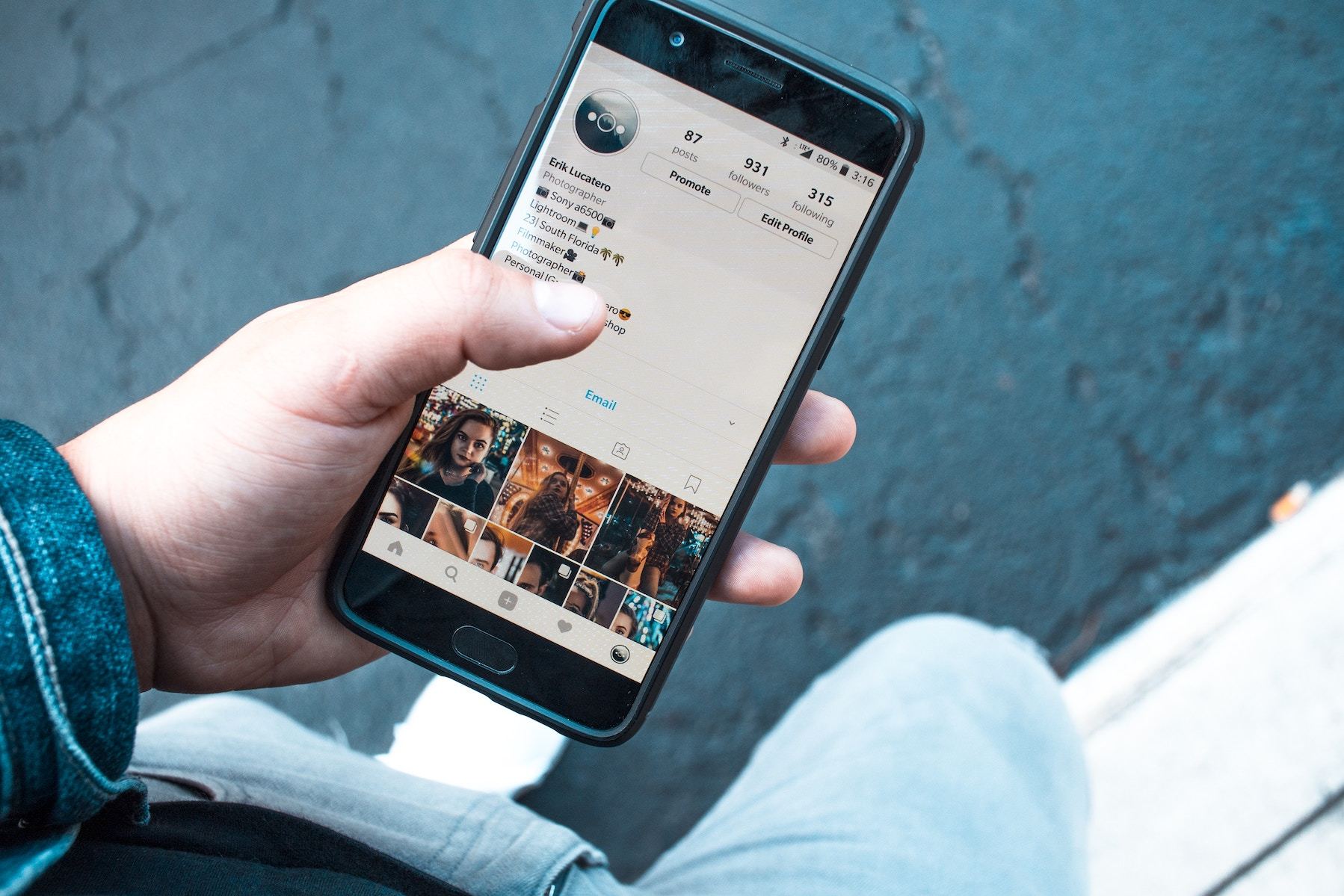 Image: Erik Lucatero
"I hate the algorithm so much," an anonymous influencer confessed to Digiday last year. "It's much harder to reach your targeted audience. A year ago, I could've posted something and it would've gotten like 1,800 views in two hours; and now, it's like 42 views.
"Overall, I've definitely noticed a drop in influencers posting on their Pages ... You tend to have to boost posts. So if I know a brand I'm working with wants a Facebook post, I'm going to charge a little bit more because I'm going to have to boost any posts to make sure there are more eyes on it. You have to pay to play."
It's not a case of one being better than the other; it's a case of understanding your audience, the story you want to tell them, and how you can get them to notice it. This is where your content strategy is essential. This will ensure you're considering all distribution options and objectives before jumping in.
Organic Reach Potential of Groups
Concern over social media is understandable in this age of data hacks and privacy breaches. At Facebook's F8 developer conference in April, Zuckerberg acknowledged the issues his platform has had recently and declared "the future is private."
Through an update dubbed "FB5," Facebook events and Groups are taking center stage in the user interface. Before, Group posts would often get lost in the shuffle of updates from friends, family members, and brands. Now, with the addition of a prominent Groups tab and a subsequent newsfeed, users can get all the news from the Groups they care about in one handy location.
Around one billion people use Facebook Groups every month. On the flipside, brands see a median engagement rate of only 0.09 percent per Facebook posts. Which may be why agency buyers are increasingly pitching Facebook Groups to advertisers, writes Shareen Pathak for Digiday. "Groups are attractive to brands because they combine community with 'authenticity'-and won't be punished under the new algorithm changes," she writes.
"Brands including nonprofits like Ellie's Way, retailers like Fleet Feet, bike brand Peloton, and cult kitchen appliance brand Instant Pot have started Facebook Groups. At Peloton, 64,000 people are part of its Group, which is linked to its 334,000-strong Page. There, community managers lead conversations about favorite instructors, biking gear, and fitness goals. The Instant Pot Group, which has 1.2 million members, includes recipes and 'commonly asked questions.'"
If it makes sense for your audience, Groups can help build that social media community without the need for a huge budget. But remember, you'll still need people to discover the Group and follow it before its posts will pop up in their feeds. So you'll still need some budget to push these efforts along.
Half-Hearted Content Doesn't Work Anymore
Remember those days when Facebook Pages used to play games to increase engagement? Those posts that asked you to use a different reaction as a vote, or to comment and increase your odds of winning a prize. Those days are so far behind us. In fact, that kind of social media behavior will now get you penalized.
"Social media is an arms race," says Allen Gannett, Skyword's chief strategy officer and founder of TrackMaven. "To compete, brands need to invest in a culture of real-time responsiveness and the creative resources to match. For many brands, this has become a losing proposition."
"So how do you deal with it? Well, one answer is to give up. The other answer is to shift your content strategy to longer-form content where you are less susceptible to the daily whims of social media," he continues. "Brands like Marriott and Red Bull have been leading the charge, creating everything from documentaries to TV shows and video games."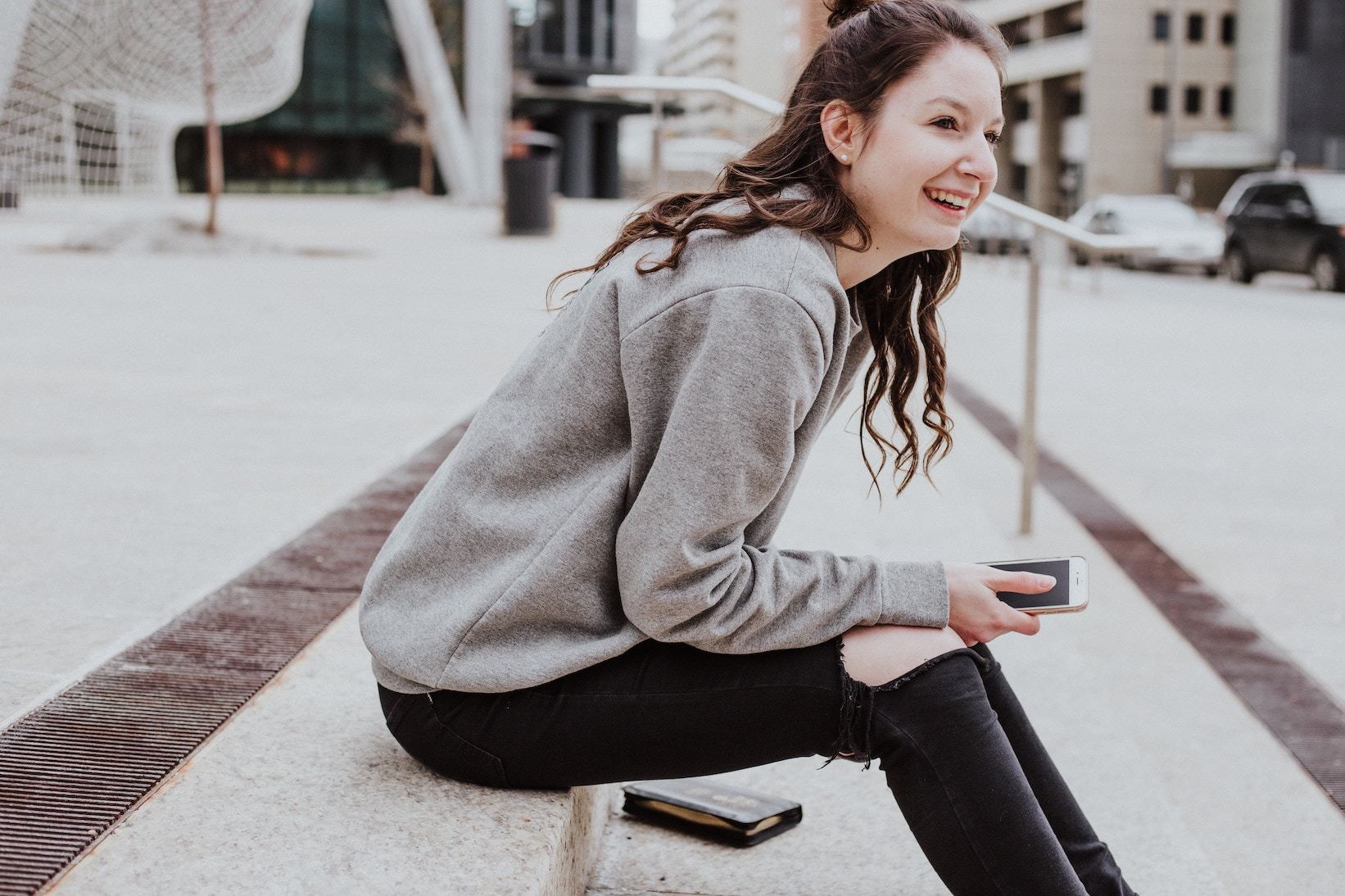 Image: Priscilla Du Preez
It's quality that counts-are you really surprised? No longer can a brand rest on half-hearted social content to drive engagement and leads. Especially with the social media algorithms in 2019, your content has to be top quality, as well as informative, engaging, educational, and entertaining. Add creative spend to your ad budget if you want to get big returns from social.
Mix It Up to Combat Social Media Algorithm Changes
So, do you have to pay to play on social in 2019? Yes and no. It all depends on your aims and objectives, and on what your strategy is trying to achieve.
You can still use social media as a strong distribution channel without a budget, but in that case, you can't expect to see huge engagement numbers. If you treat it as a shop window, organic will do. If you want to get people to open the door to the shop and have a chat, you'll probably need a bit of ad budget.
"As time goes on, social media is only going to get more expensive," writes marketing guru Neil Patel. "Each platform is trying to run a business, which means that they are trying to make money. You are their customer, and your customer is their product.
"Fortunately, the story isn't all bad. Social media is remarkable at finding and targeting your audience. Even though you now have to 'pay to play,' as long as you use your dollars wisely, you can use social media to advertise your products and grow your business."
If you do go down the pay-to-play road, remember:
Know what your audience is looking for.
Stop selling. Solely commercial content is being de-emphasized.
Optimize your message and your advertising for the channel it's appearing on.
Target your ads using the amazingly robust segmentation tools built-in to the platforms.
Publish a consistent cadence of strong, quality organic content to both supplement and drive advertising. Post organically first, then boost the most successful posts.
Perhaps most importantly, don't build your house on rented land. Social media is a distribution and engagement tool, not a place to house your content. Use it for what it was built for: having conversations, sharing information, and encouraging action. Drive users to your store, your website, your event, and harness these powerful tools to your advantage.
But whatever you do, don't pull out altogether. Your customers-heck, even prospective employees-will check social media to get a better idea of who you are and what you stand for. So even if social media algorithm changes mean your posts won't appear in their newsfeed, they'll still exist on your main Page for curious minds to peruse. Going quiet or ditching social will ultimately hurt the chances of your brand story reaching the largest audience possible.
In 2019, it's crucial for marketers to speak to where customers are actually found-and that place is probably social media.
For more stories like this, subscribe to the Content Standard newsletter.
Featured image attribution: rawpixel.com from Pexels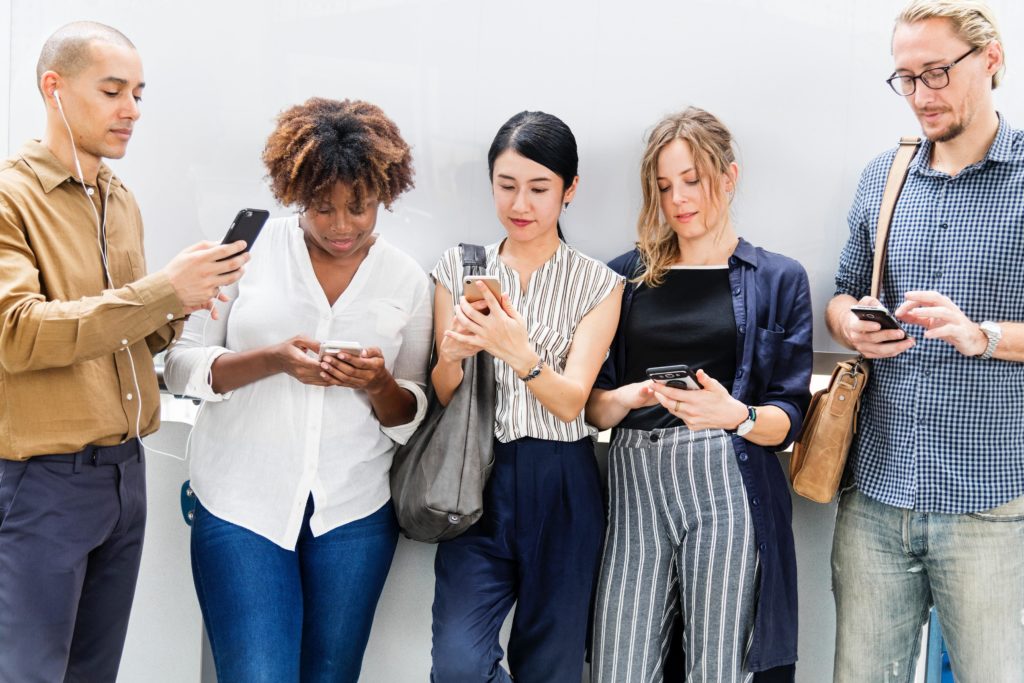 https://www.skyword.com/contentstandard/social-media-algorithms-in-2019-mean-paying-to-play-heres-how-brands-can-still-stand-out/
https://www.skyword.com/contentstandard/social-media-algorithms-in-2019-mean-paying-to-play-heres-how-brands-can-still-stand-out/
Lauren McMenemy