Content Strategy
3 Top Community Messaging Apps Brands Can Use to Grow Their Audience
By Lauren McMenemy on December 5, 2019
Savvy brands have spent the last decade building a following on social media, going where their customers are and capitalizing on this modern marvel. But then, suddenly, social media was no longer a safe bet for engagement. Algorithms were tinkered with, reach plummeted, and community managers despaired. After all, if your content isn't being seen, how can you expand your brand's audience?
While Facebook continues to tweak its feed algorithm in favor of group content (partly as a new advertising revenue stream), brands are experimenting with other mediums like community messaging apps to reach and engage with more people.
"When four out of 10,000 people are reached by your Facebook posts, you're better off standing outside on a sidewalk handing out brochures to random passersby," says Christopher Penn of data and analytics firm Trust Insights in the company's newsletter.
Trust Insight's Social Media 2020 report, developed in conjunction with social insights platform Talkwalker, looks at what could affect the growth and decline of popular social networks in the coming year. Community messaging apps, what they've dubbed as "velvet rope communities," are one of the hot trends to emerge from their data. These provide "safe havens for users who want to associate with like-minded individuals without the normal rancor and incivility in the major public social networks," the report explains.
The report finds net forecasted growth for 2020 in Discord, Slack, and Twitch, with a net forecasted decline in Instagram, Facebook, Snapchat, and TikTok--meaning traditional social media is in decline, while the popularity of private messaging apps is soaring.
"Facebook itself attempted to stay in front of this trend with recent algorithm changes to promote groups, but its changes appear too little, too late," the report states. "The networks that are growing in terms of search interest are ones like Discord and Slack, which permit private instances of curated individuals to interact without the noise and perceived hostility of public social media."
These messaging apps are starting to rival social media platforms as a means of building brand audiences, and are especially useful for distributing content and garnering engagement. So the question must be asked: Should brands consider moving their conversations to these more intimate venues?
Which Messaging Apps Should Brands Turn To?
Brands would do well to consider moving beyond the familiar messaging apps like WhatsApp, WeChat, and Telegram—all of which enable group messaging and branded accounts—and look instead to some of the more interesting emerging players in the space. These are three of the best messaging apps now available, which offer brands the potential to grow their audience not just from text-based messaging but from a fully fledged, multi-format content stream.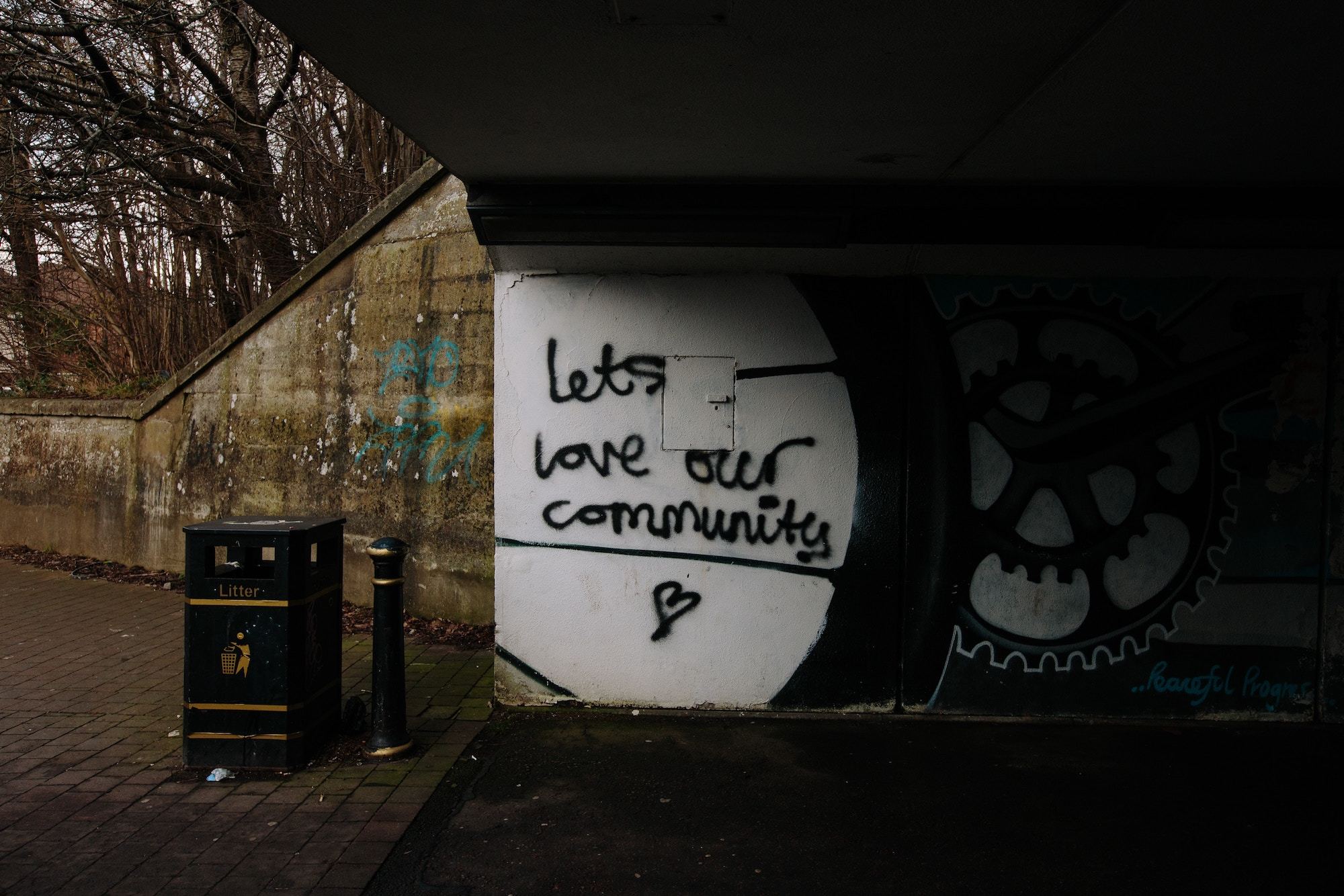 Image attribution: Mike Erskine on Unsplash
1. Discord: Engage with Video and Audio Campaigns
Just as gaming platform Twitch has been making waves in the marketing world over the last year, Discord is also moving out of the gaming community and into brand building. A chat app based around both one-to-one and group messaging, Discord has amassed 130 million users in just three years, thanks largely to strategic partnerships with Fortnite and Twitch. Now, it's competing effectively against legacy services like Slack and Skype. Some cryptocurrency brands are already using Discord to build communities, share news and events, and provide real-time progress reports.
Unlike many community messaging apps, Discord has stayed relatively under the mainstream radar while supporting the video, text, and audio interactions of large network groups with ease. "Discord leveraged heavily on the basic human need for contributing toward a community," writes Wes Brummette of ClickUp for the company's blog. "The strength of Discord lies in its ability to cater to the growing needs of large web-based communities."
How your brand can use it: Create a brand server with smaller groups for content themes or services, and promote content across your channels. Engage your community by asking questions, getting them to share ideas, or offering regular audio or video chats where they can engage with experts from your brand.
2. Twitch: Get Creative with Livestreaming
There's been plenty of coverage espousing the virtues of Twitch: Livestreaming with a built-in community! An opportunity to tap into 15 million daily active viewers! A captive market! But despite all this fanfare, few brands are tapping into the potential of this platform. Perhaps its gaming and live elements are too intimidating for all but the most courageous marketers.
But Twitch is fast becoming a must-consider platform, especially if your audience consists of millennial males--more than half of its users are men between the ages of 18 and 34. Gaming companies like Ubisoft and EA, and major brands like KFC, Monster Energy, and Gillette are tiptoeing into Twitch's ecosystem through influencer partnerships. Old Spice capitalized on its livestreaming format, inviting Twitch users to give commands to a man who was immersed in the wilderness for three days, crowdsourcing a gaming experience that has yet to be replicated.
How your brand can use it: Twitch is a place where you can get very creative in cultivating your brand community. Given the livestreaming format, it's unlikely to be the destination for always-on messaging, but it could prove a solid alternative to Facebook Live for the right brand.
3. Slack: Connect without All the Fierce Competition
Businesses are increasingly turning to Slack for in-house instant messaging and project communications--as are plenty of digital communities. One of the best messaging apps on the market, Slack allows both public and private messaging and has loads of integrations, for everything from social media and GIFs to value-added business services. It's also free to get started, which is likely one of the reasons why its growth has been so phenomenal.
Slack has been creeping into the noncorporate community, serving as a domain for forums where like-minded people can share knowledge and network. Families and friend circles are even using it as an alternative to pesky group texts. PR and social media guru Paul Sutton set up a Slack group for his Digital Download community, migrating it from Facebook in 2018. It's now a growing and active knowledge-sharing group for the PR and communications community, with users in the United Kingdom and beyond.
How your brand can use it: Brands can use Slack for both customer service and marketing efforts. As a real-time instant messaging tool, it provides a home for campaigns or support desks, while bots can be added or created for pretty much any function. There's less competition for attention on Slack communities compared to groups on other social media platforms, and engagement is likely to be high as its real-time nature spurs users to check in more often.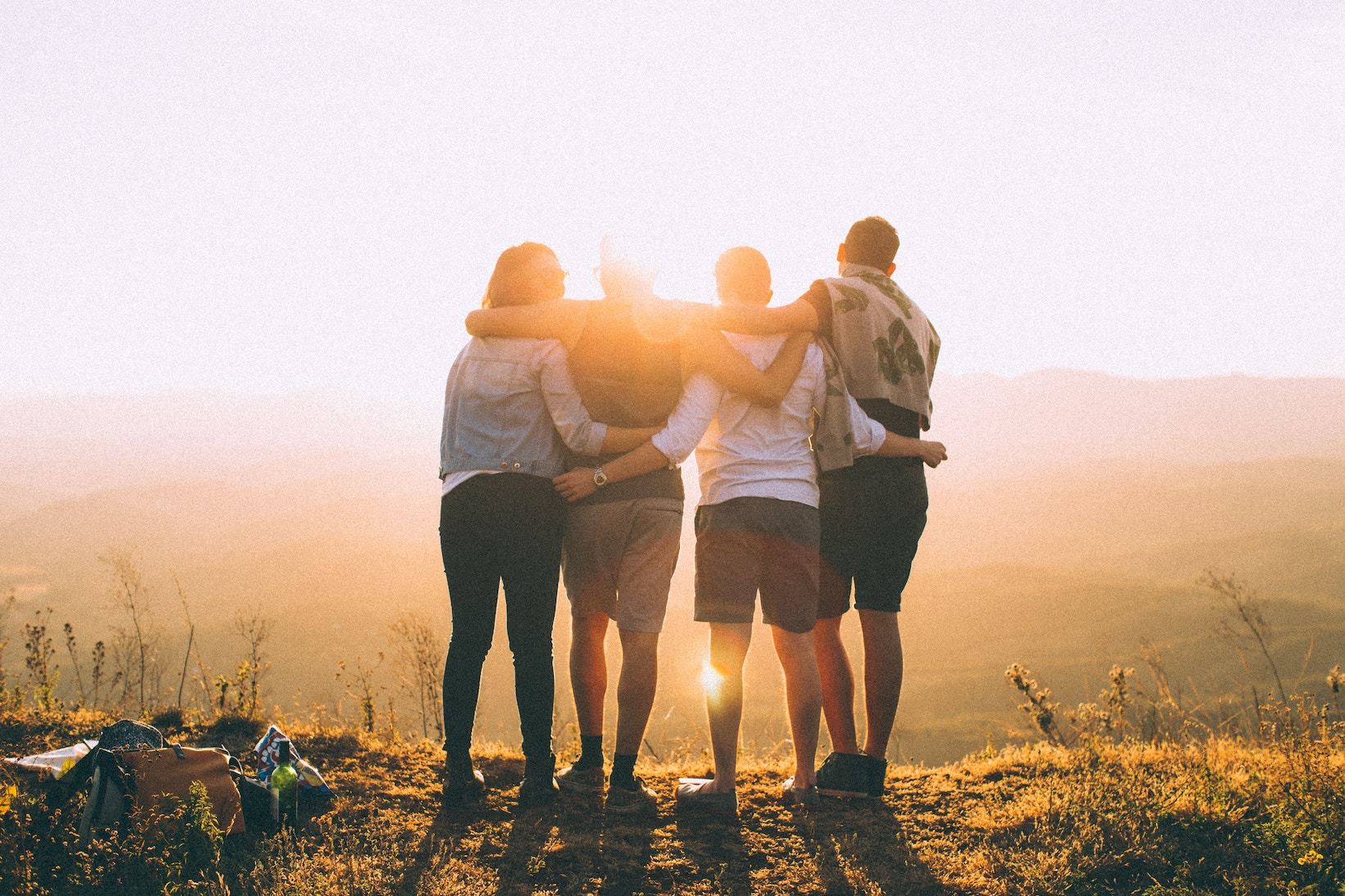 Image attribution: Helena Lopes on Unsplash
How Do Community Messaging Apps Fit Into Your Content Strategy?
As social media becomes more unpredictable by the day, brands are looking for ways to take back control over their audience growth. Because messaging apps are a fairly untapped resource for brands, they serve as both a nice distribution channel and a great platform to connect with communities without having to fight for attention or call on pay-to-play tactics.
When you create a space for people to meet and chat, it opens up a world of possibilities far beyond what comments and shares on social media can achieve. The numbers might be smaller, but this is your core audience--the people who've opted in to what you have to say in a big way. They're also more likely to become a lead or a referrer. So use these best messaging apps to your advantage and you may see major wins elsewhere, from boosted sales, devoted brand advocates, to high-quality user-generated content.
Lean on this community when devising your content strategy, as these users know exactly what they want from your brand and likely aren't afraid to say so. Especially with Facebook Messenger, WhatsApp and Instagram messaging slowly losing steam, it may very well be the perfect time to cultivate your own branded velvet rope community.
For more stories like this, subscribe to the Content Standard newsletter.
Main image attribution: Perry Grone on Unsplash.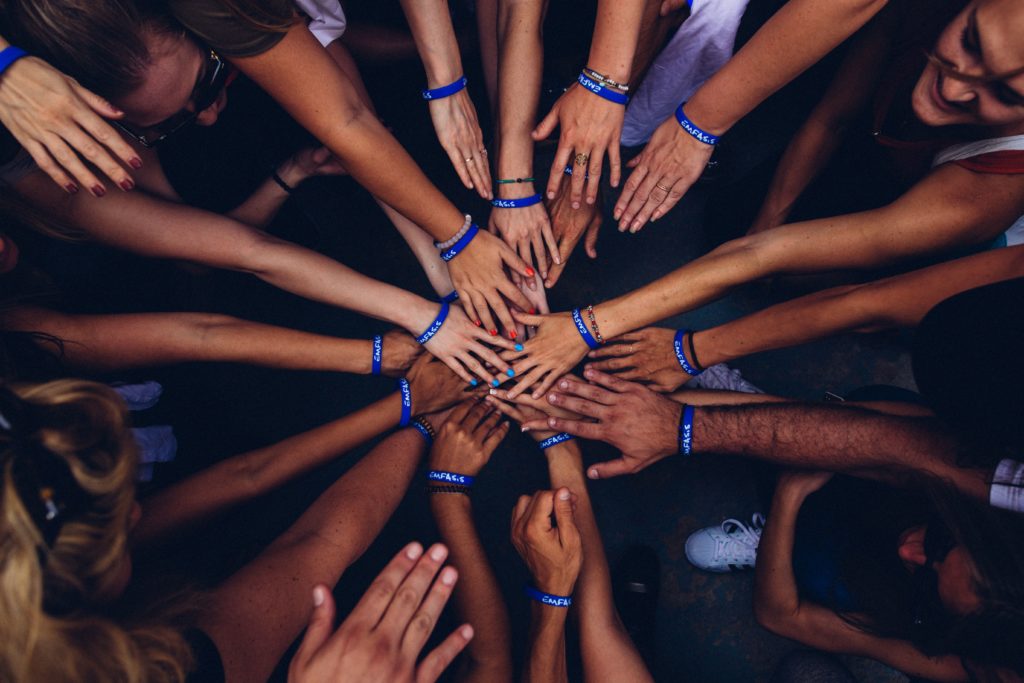 https://www.skyword.com/contentstandard/3-top-community-messaging-apps-brands-can-use-to-grow-their-audience/
https://www.skyword.com/contentstandard/3-top-community-messaging-apps-brands-can-use-to-grow-their-audience/
Lauren McMenemy