Content Strategy
6 Ways to Build Brand Authority with Content Marketing
By Jacob Roundy on November 4, 2021
Establishing brand authority doesn't happen overnight. It takes consistent effort and a comprehensive focus to build up credibility over an extended period of time. But that hard work will pay off in the end.
The value of authority is difficult to quantify, but think of it this way: When a customer is looking for recommendations, they turn to those they trust. In an age of information overload, many customers don't want to compare and contrast dozens of options and agonize over making the right decision. If a customer knows they can trust your brand to be a voice of reason in the decision-making process, that's invaluable for both them and your brand.
But how exactly can your brand go about building authority? And how does content marketing fit into the equation?
The Key Elements of Authoritative Content
To start, there are some common characteristics that can help build brand authority. Strive for content that is:
Altruistic (i.e., it doesn't push your brand's product, instead focusing on the audience and their needs)

Accurate (i.e., it cites relevant information, data, and statistics that can be verified, whether by recent third-party research and studies or industry experts)

Credible (i.e., it comes from someone who's experienced in their field or who can demonstrate that their advice works with clear results or evidence)

Consistent (i.e., it doesn't recommend a best practice in one piece of content that contradicts another piece of advice you've suggested elsewhere)

Practical (i.e., it provides real-world answers and solutions to problems that readers can try in their own lives)
Incorporating these traits into each and every piece of content requires a thoughtful content strategy—one that aims to build a robust content ecosystem that solves customer pain points and builds trust at every stage of the customer lifecycle.
To help you achieve that goal, we've compiled the following six best practices for building brand authority with content marketing.
1. Implement a content pillar strategy
In order to convey authority in every piece of content you create at scale, you need a holistic strategy that envisions this bigger picture and builds a foundation to get you there. While many business leaders take a simplified, siloed approach to content marketing—focusing on only the highest performing channels—a more successful strategy relies on content pillars.
Content pillars are the core themes of your brand. They're a helpful way to organize and strategically anchor your content on what matters most to your brand and audience. Once you've identified these themes, you can branch all content from your pillars, ultimately creating a content ecosystem in which every asset has a specific focus that matches different touchpoints along the customer journey. This level of comprehensive coverage around your identified pillars builds brand expertise, awareness, and authority as even new customers realize they can turn to your brand for advice in those areas.
How to get started:
Identify your content pillars with internal questions like: What does my brand want to be known for? Which topics do we need to rank well on to succeed? Are there specific keywords we want to own?

Focus on your audience's needs, and make sure your content pillars reflect them.

Prioritize and refine your pillars, and build out supporting topics that stem from those themes.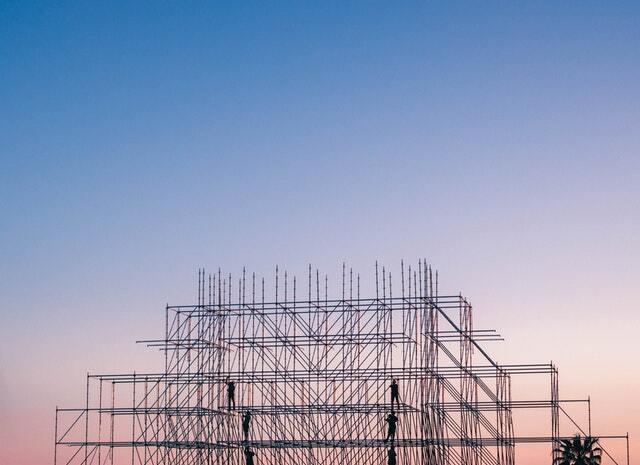 Photo by Igor Starkov from Pexels.
2. Generate and publish original research
Publishing newsworthy insights that distill the takeaways from an industry event or a change in the market is a great way to deliver value to your audience. You can save them time by highlighting only what matters to them.
Over time, you can expand these efforts into conducting your own original research and even creating full-blown thought leadership. Skyword, for example, employs a robust network of freelance creators. We realized this was a unique opportunity and polled our freelance creators to better understand the challenges they face, then compiled our findings into suggestions for how brands can improve their freelance partnerships.
By identifying areas of opportunity like this for your brand, you not only become a trusted voice in the space, but also a trailblazer who can lead industry dialogue or even predict where the market is headed and how to level up your product and services before the competition.
How to get started:
Identify areas of expertise for your brand. You may find these are closely related to your content pillars or your brand's purpose, mission, and values.

Think about your brand's unique perspective. What opportunities or resources can you utilize to discover new insights? Build that demonstrable expertise into your content strategy.

Consider hiring an independent partner or third-party resource who can help you collect data, whether that's through surveys or hard-number reports.
3. Highlight SMEs in your content
Subject matter experts, or SMEs, are topic-based specialists extensively experienced within a particular niche. You may already have valuable SMEs in your organization. By identifying and leveraging these SMEs in your content, you can achieve a level of depth and insight that lends your brand credibility, authority, and authenticity.
You can feature SMEs in your content directly with quotes or interviews, transforming their years of experience into actionable advice for your audience. You can also take a more high-level approach to SME involvement by asking them to review your content strategy. With their help, you can develop topics that are accurate to your industry and unique in the space.
How to get started:
Identify any SMEs within your organization and brief them on your editorial calendar semi-annually to receive their feedback.

Involve your SMEs in a deeper capacity, such as giving them a featured spot on your blog or a distinguished byline.

Highlight SME content so your audience can recognize the expertise at play.
4. Develop case studies that demonstrate competence
It's one thing to make suggestions and provide advice, and another thing entirely to show demonstrable results using those strategies. That's exactly what case studies are for: to illustrate how your products or services can help your customer solve their pain points and get results.
To earn your audience's trust, you need to demonstrate competence. A detailed case study that highlights the problems your customer was facing and showcases how your organization solved those problems can show your audience that you understand their needs. Case studies effectively become high-value testimonials when done right.
The key to creating compelling case studies is in the storytelling. Make sure you put the customer at the center of that story and focus on how your solution benefitted them.
How to get started:
Ask around to discover the biggest and best customer wins in your organization.

Identify a customer from the list who is willing to share their story in partnership with your brand.

Work with them to understand the nuance of their story, and showcase it in your content to demonstrate practical, real-world competence.
5. Engage your community with meaningful social content
Using social media to reach your audience is a great way to connect with your customers and build a community, and it provides more real estate to establish your brand authority. In fact, it may be the most direct way to interact with prospective customers, allowing you to keep your messaging fresh and aligned with what your audience cares about most.
Social media content should tie back to your content pillars. Think of this type of content as a short, snackable way to get your brand expertise out there, and consider how you can exemplify your brand values and beliefs through visuals.
When you incorporate social media into your larger content strategy, you can develop content that's more dynamic than static content like blogs. Your audience will see you reacting in real-time, pulling out your expertise at the snap of your fingers, and that will build credibility in your brand and confidence in your competence.
How to get started:
Determine how your brand can add to the existing conversations in your industry on social media.

Distill your brand values into short and sweet messaging you can share at a moment's notice.

Engage directly with customers to demonstrate your competence.
6. Borrow authority through collaboration
There are a number of ways you can "borrow" authority by partnering and collaborating with others in your industry. For example, you don't always have to rely on SMEs within your organization. If there's a respected individual or organization in your space, reach out to them and collaborate on content. Doing so will benefit both collaborators.
You can also borrow authority through other types of partnerships, like those with industry influencers, or by publishing content in industry-recognized publications. When you team up with others, you expand your brand reach, elevate your messaging, and get in front of new audiences.
The best partnerships emerge from a foundation of trust, and in turn, you will earn trust from your audience and reach new levels of authority.
How to get started:
Identify potential partners (SMEs, influencers, publications, other organizations, etc.) in your space.

Reach out with a general content idea that ties back to your content strategy.

Collaborate with your partner. Discuss how you can both benefit from the relationship, and share the content to extend its reach as much as possible.
Taking inspiration from these tips and tricks will help your brand build authority through content. Just remember: the journey to achieve this goal is a long one, so set your sights on the horizon and enact a strategy to get you there.
Over time, you'll find that your audience and customers begin to trust you, and you should never take that for granted.
Learn more about how to build a content ecosystem, or visit The Content Standard for more content marketing best practices.
Featured image attribution: Photo by Alexandr Podvalny from Pexels.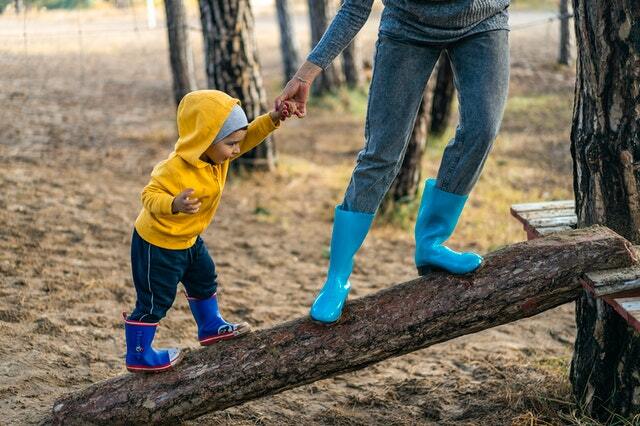 https://www.skyword.com/contentstandard/6-ways-to-build-brand-authority-with-content-marketing/
https://www.skyword.com/contentstandard/6-ways-to-build-brand-authority-with-content-marketing/
Jacob Roundy