Content Creation
5 Content Marketing Competencies Behind All-Star Campaigns and How to Implement Them into Yours
By Carrie Dagenhard on July 15, 2020
Like many others, I've spent much of my quarantine stress-baking. Currently, I have a three-month-old sourdough starter whose name is Walter. And if there's one lesson I've gleaned from my painstaking new hobby, it's that recipes include precise measurements and instructions for a reason. When you skip a step or omit an ingredient, you run the risk of jeopardizing your final product's quality. The same holds true for content marketing.
As with most marketing efforts, content success is rooted in a specific science. When you follow the correct order of operations and include all the necessary components, your content can captivate audiences and drive lasting, lucrative connections. But when you take shortcuts or leave out essential elements, you'll inevitably weaken your results or, in some cases, totally fail.
The 5 Key Ingredients of Successful Content Marketing
There's a reason why some content programs yield massive ROI while others struggle, and it all boils down to the five elements depicted in the diagram below: planning, operations, distribution, results measurement, and optimization.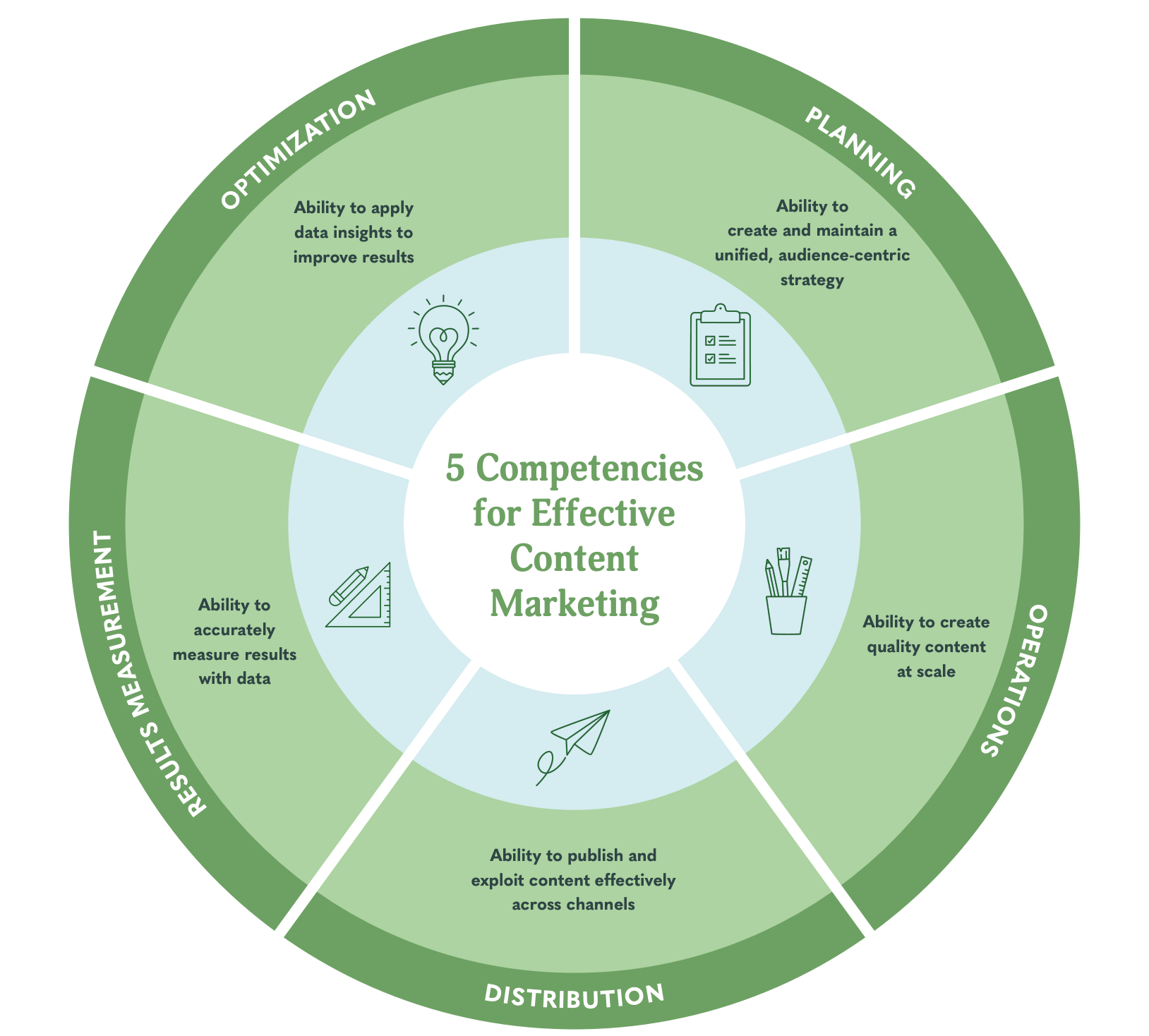 Image attribution: Skyword.
To help set your brand up for content success in 2020 and beyond, we're exploring each of these competencies as well as providing tips on how to prioritize them in your marketing strategy.
Planning
Any marketing effort that's launched without a plan is most certainly doomed to fail. Planning, which refers to the ability to develop and maintain a unified and audience-centric strategy, is the most important of these five competencies. Why? Because without a cohesive plan, the other four competencies don't even come into play.
Your planning phase should include:
Operations
Operations refers to how you'll create content at scale, which includes the people and processes that make asset creation and publishing possible. This competency is critical to your success, yet a majority of marketers fail to have a documented content strategy, according to 2017 data from the Content Marketing Institute and MarketingProfs. That's a problem, because without a clear playbook to follow, it's nearly impossible to deliver and replicate consistent content success.
Your operations should include:
Distribution
It's a common misconception that once you've published your content, you can just sit back and wait for traffic to roll in. If this were true, our jobs would be much, much easier. In reality, search engine optimized content will generate some organic traffic, but most of your visits will likely come from distribution efforts. In other words, content success heavily depends on how effectively you deploy your marketing assets across different channels.
Your distribution strategy should include:
Results Measurement
Once you've published and distributed your content, the next step is to make sure it's doing what it should be doing. You need to be able to monitor its performance and quantify those results using data. That means parsing insights and determining whether your content is achieving its intended goals.
Your results measurement efforts should include:
Optimization
Whenever I bake, I always think of ways to tweak the recipe in the future, even if the end result is delicious. Maybe I'll add a few chocolate chips to jazz up my banana bread, or I'll substitute applesauce for oil to make healthier muffins. The point is, you should never stop trying to improve your product. Optimization means using the insights you've gleaned to replicate your successes and drive even better results in the future.
Your optimization process should include:
Tying It All Together
Content marketing has the power to grow your audience, generate new business, and transform existing customers into loyal brand advocates. It's also a complex, multi-faceted endeavor. If you're not purposeful in your approach, it can be difficult to realize the true ROI of your efforts.
In the same way that baking random contents from my pantry probably won't produce an amazing cake, creating and publishing all sorts of ad hoc content assets without following a proven recipe rarely drives success. However, by focusing on developing these five competencies, you'll be well-positioned to yield consistently impressive results.
For more stories like this, subscribe to the Content Standard newsletter.
Featured image attribution: Retha Ferguson on Pexels.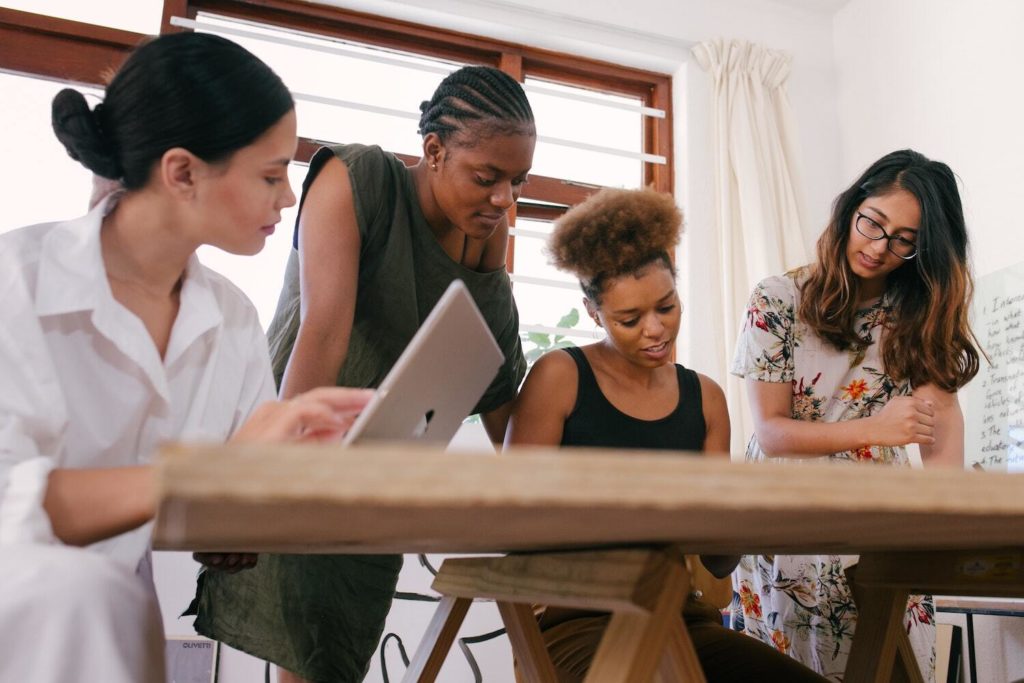 https://www.skyword.com/contentstandard/5-content-marketing-competencies-behind-all-star-campaigns-and-how-to-implement-them-into-yours/
https://www.skyword.com/contentstandard/5-content-marketing-competencies-behind-all-star-campaigns-and-how-to-implement-them-into-yours/
Carrie Dagenhard